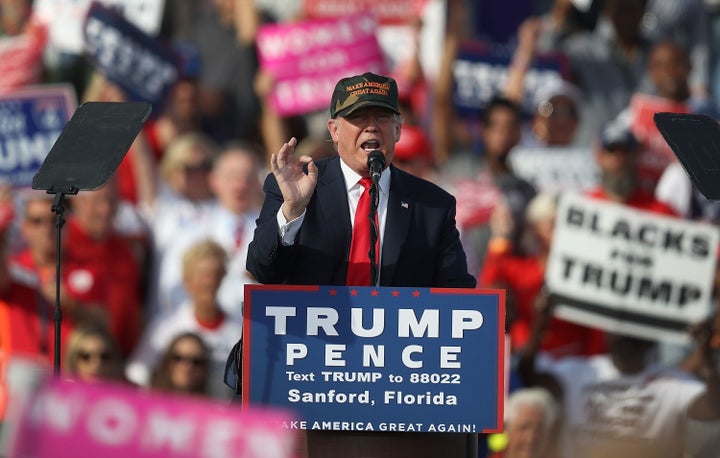 Donald Trump claimed Tuesday that Hillary Clinton will cut Social Security and Medicare benefits, despite her clear promises not to do so.
"We are going to save Social Security," the Republican presidential nominee told supporters at a campaign rally in Tallahassee, Florida. "She is going to cut your Social Security and your Medicare."
Trump has made the accusation before, including at a rally in Pennsylvania earlier this month.
As early as February, Clinton pledged not to cut Social Security benefits. She also promised to enhance benefits for certain vulnerable groups. The Democratic presidential nominee said at the third presidential debate that to close the program's funding gap and finance benefit increases, she would ask wealthy Americans, including herself, to pay more into the program.
Clinton also has never indicated she would cut Medicare benefits. She says she plans to reduce Medicare's costs by empowering it to negotiate drug prices with the pharmaceutical companies, according to her campaign website.
Stephen Miller, a Trump campaign policy adviser, pointed to Clinton's comments in a private speech to bankers in 2013, in which she called the Simpson-Bowles reform proposal of 2010 "the right framework."

"That is her private, real position as opposed to her public position," Miller said.
The comments from her speech were disclosed in the hacked emails of Clinton campaign chairman John Podesta published by Wikileaks earlier this month.

The Simpson-Bowles plan indeed proposed significant Social Security and Medicare cuts. In the speech, however, Clinton declined to state her view on specific benefit cuts, instead embracing the overall structure of the Simpson-Bowles recommendations.
Clinton went on to explain what she meant by the "right framework." "We have to restrain spending, we have to have adequate revenues, and we have to incentivize growth. It's a three-part formula," she said. "The specifics can be negotiated depending upon whether we're acting in good faith or not."
The Clinton campaign declined to comment on the meaning of Clinton's remarks, saying the campaign refuses to verify the authenticity of the hacked emails. The campaign instead referred HuffPost to fact-checks by CNN and FactCheck.org claiming the allegation was false, as well as to progressive leaders' comments praising Clinton as a champion of Social Security and Medicare.
Trump has promised that he would protect Social Security and Medicare but has not provided any substantive proposals for avoiding cuts. In the third debate, he balked at a question about whether he'd consider a so-called grand bargain to reform Social Security and Medicare that combined benefit cuts favored by conservatives with tax increases preferred by liberals. Instead, Trump vaguely suggested that he would improve the programs' finances by growing the economy through tax cuts and repealing Obamacare.
Growing the economy can improve Social Security's solvency, but there are no credible projections in which economic growth alone is enough to close the program's funding gap.
And as Clinton noted during the third debate, Trump's plan to repeal Obamacare, which extended Medicare's lifespan through reforms that saved some $800 billion, would hurt Medicare's finances.
In the past, Trump has claimed he could close Social Security's funding gap by cracking down on waste, fraud and abuse. In reality, the rate of overpayment in the program is far too low to generate the savings needed to address its financial shortfall.
Of course, it's possible Trump is uninterested in coming up with plausible plans to fix Social Security and Medicare's finances because he actually plans to cut benefits himself. In a 2011 interview, he endorsed the idea of reducing benefits but said politicians should avoid admitting their plans to do so due to the unpopularity of cuts.
Before You Go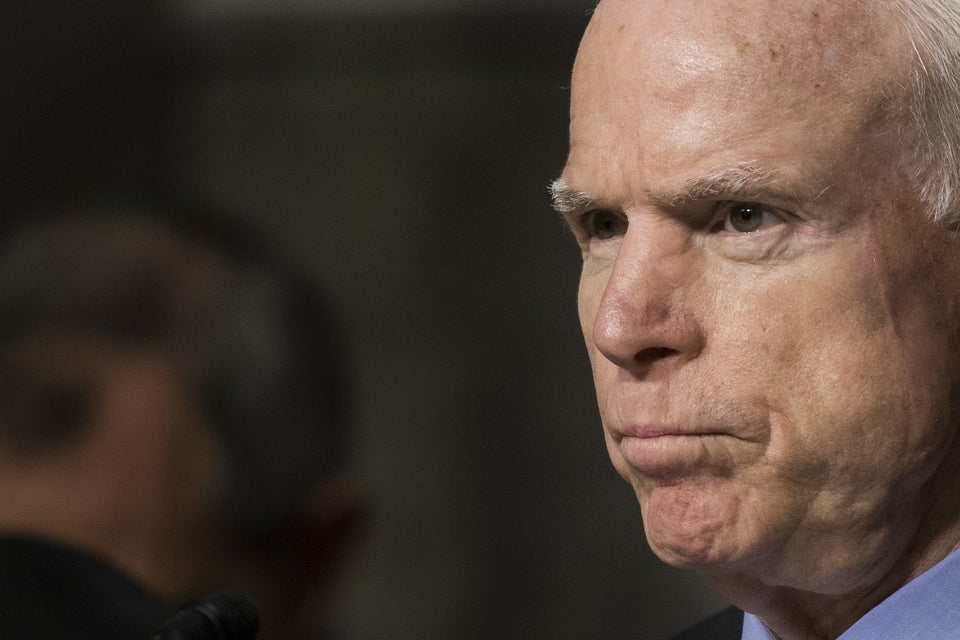 Republicans Who Have Withdrawn Their Support For Donald Trump
Popular in the Community