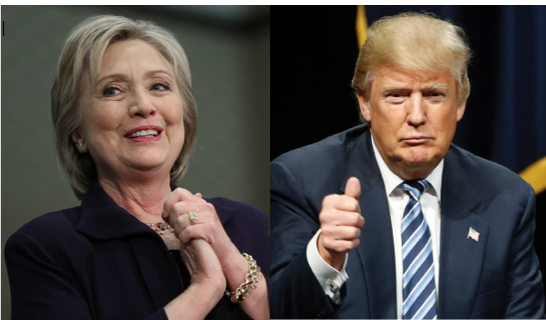 Hillary Clinton looks strong in South Carolina and many Super Tuesday states, leaving Bernie Sanders with a challenging path to the nomination. Ted Cruz might or might not have a substantial lead in Texas. And opinions on diversity in Hollywood vary by race. This is HuffPollster for Friday, February 26, 2016.
HILLARY CLINTON IS IN GOOD SHAPE IN SOUTH CAROLINA - South Carolina holds its Democratic primary on Saturday, and the state looks to be a good one for Hillary Clinton. Polls, which have been sparse or unreliable in other primary states, tell a much clearer story here, showing the former secretary of state beating Sen. Bernie Sanders (I-Vt.) by a margin of at least 18 points. While only one poll has been released since Clinton won last week's Nevada caucuses, there's nothing to suggest the dynamics of the race have changed. If Clinton doesn't win in South Carolina on Saturday, it will mean one of two unlikely scenarios: the polls were massively wrong, or there was a huge shift of opinion in the last week.
SUPER TUESDAY IS UP NEXT, AND POLLING IS SPORADIC - Voters in twelve states will head to the polls on Tuesday. Georgia, Oklahoma, Texas and Virginia have been polled regularly in the last few weeks. There have been very few polls, however, conducted in the rest of the Super Tuesday states: Alabama, Alaska, Arkansas, Colorado, Massachusetts, Minnesota, Tennessee and Vermont. That's 272 Republican delegates and 485 Democratic delegates that hang in the balance with little indication of which candidates they might go to.
Texas has been especially heavily polled - Texas is the biggest Super Tuesday prize for both parties -- the Republicans have 155 delegates at stake, and Democrats have 251 up for grabs. The Democratic side isn't much of a contest, according to the polls. Sanders has made considerable gains in the state, but still trails Clinton by a substantial margin. On the Republican side, a plethora of polls released in the last week show conflicting views of how Sen. Ted Cruz is doing in his home state. Some polls show Cruz up by as much as 15 points, while others show him tied or nearly tied with Donald Trump. Florida Sen. Marco Rubio is in third place in all the polls, but his support varies from 8 to 25 percent. The HuffPost Pollster average shows Cruz leading with 34 percent over Trump's 26 percent, and Rubio trailing behind at 13 percent.
Trump would continue to lead in the "SEC primary" even if the field winnows to two candidates - John McCormick: "Donald Trump holds a substantial lead in the southern region where Republican voters have their say on March 1….An online Bloomberg Politics poll shows the billionaire is backed by 37 percent of likely Republican presidential primary voters in the seven states surveyed, while Senators Marco Rubio of Florida and Ted Cruz of Texas are tied at 20 percent….[T]he poll included the so-called 'SEC Primary' states of Alabama, Arkansas, Georgia, Oklahoma, Tennessee, Texas and Virginia….Trump beats both Rubio and Cruz in one-on-one matchups, with Rubio getting the closest at 48 percent to 44 percent. Trump wins a contest with Cruz, 49 percent to 40 percent. If the race were between only Rubio and Cruz, Rubio wins 45 percent to 40 percent." [Bloomberg]
Where Sanders needs to win on Super Tuesday - Nate Silver: "Our benchmarks suggest that Sanders ought to win Vermont, Minnesota, Colorado, Massachusetts, Oklahoma and Tennessee to be on track for the nomination. Sanders is going to rout Clinton in Vermont, of course; he's also slightly ahead in Massachusetts polls, although not by as much as our targets say he "should" be. There hasn't been enough recent polling in Colorado or Minnesota for us to make forecasts of the caucuses there, but we'd probably consider Sanders the favorite in those states also. Sanders trails in polls of Oklahoma (narrowly) and Tennessee (badly), however, when he probably needs to win those states too. Meanwhile, he's losing states such as Georgia by a wider margin than our benchmarks suggest he can afford. The Democrats' delegate allocation is quite proportional, so these margins matter; underperforming his targets on Super Tuesday would mean that Sanders would have to make up more ground later on with less time left on the clock." [538]
HUFFPOLLSTER VIA EMAIL! - You can receive this daily update every weekday morning via email! Just click here, enter your email address, and click "sign up." That's all there is to it (and you can unsubscribe anytime).
WHITE PEOPLE THINK THINGS ARE GOING JUST FINE IN HOLLYWOOD - Maxwell Strachan: "Ask a white person if he or she thinks Hollywood has a diversity problem, and you're likely to get a shrug at best. For all the noise online surrounding #OscarsSoWhite in the lead up to the 88th Academy Awards on Sunday, the truth is that white people on the whole believe the status quo in Hollywood to be perfectly acceptable, according to a new HuffPost/YouGov poll. The survey...found one in five white people believe Hollywood does not provide an adequate number of roles to minorities and should produce more films by and starring them. But for the most part, they are totally cool with how things are going….62 percent of white people are happy with the number of movies by and starring racial minorities and 74 percent believe there to be an adequate amount of work available for them. Fourteen percent would even like to see fewer films by and about non-white people. Black Americans, on the other hand, disagree. Seventy-five percent of black people with an opinion would like Hollywood to produce more movies by and about racial minorities, and 87 percent believe the industry does not provide enough opportunities to racial minorities." [HuffPost]
FRIDAY'S 'OUTLIERS' - Links to the best of news at the intersection of polling, politics and political data:
-Kirby Goidel and Keith Gaddie predict outcomes for each of the Super Tuesday primaries, but say "friends don't let friends forecast caucuses." [HuffPost]
-D. Stephen Voss says it's unlikely superdelegates could make or break the Democratic race. [WashPost]
-A political science professor at Stony Brook University says Donald Trump is the overwhelming favorite to win the presidency. [The Statesman]
-Jonathan Cohn looks at Marco Rubio's record and finds he's one of the most conservative senators. [HuffPost]
-New Jersey voters aren't sure if having Chris Christie back in the state is a good thing. [Eagleton]
-Only 7 percent of Americans use Reddit, but most of those users get their news from the site. [Pew]
-Apple CEO Tim Cook gets positive ratings in a poll conducted after his standoff with the FBI. [Morning Consult]
Popular in the Community