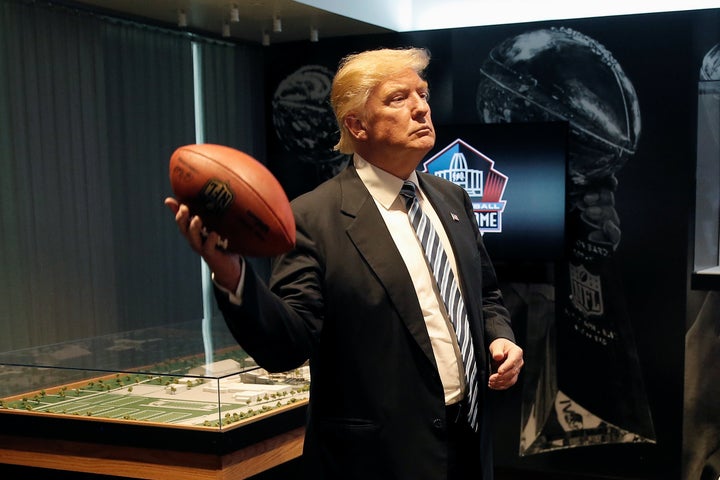 A super PAC backing Republican presidential nominee Donald Trump unveiled a new ad this weekend that criticizes Hillary Clinton for opposing the name of Washington's NFL franchise.
Clinton, in a 2014 interview, said the Washington team's "Redskins" nickname was "insensitive."
"I think that there's no reason for it to continue as the name of a team in our nation's capital," Clinton said.
The ad rehashes the interview as evidence that Clinton is out of touch with football-watching voters.
"Yeah, you thought you were safe sitting in your recliner in your man cave, cold beer and a bowl of chips," the ad's narrator says. "Ha, you thought you'd escaped politics by focusing on football. Wrong. Hillary Clinton wants to mess up your football, too. Hillary wants to change the name of the Redskins."
"Hillary's priorities," it concludes, "are not your priorities."
Calling all HuffPost superfans!
Sign up for membership to become a founding member and help shape HuffPost's next chapter