President Donald Trump renewed his attacks on the media Sunday, tweeting a video that seemed to endorse violence against journalists.
Trump's official White House account subsequently retweeted the video, which appeared on a Reddit thread on Wednesday, entitled "Trump takes down fake news."
On Thursday, White House deputy press secretary Sarah Huckabee Sanders falsely insisted that Trump "in no way, form or fashion has ever promoted or encouraged violence. If anything, quite the contrary."
In its official response to Trump's Sunday tweet, CNN cited Sanders' statement.
Trump on Saturday tweeted a tirade about the media, part of his continuing efforts to undermine the work of journalists. In one tweet, he suggested calling CNN "fraud news," and subsequently pinned the tweet to feature it prominently on his account page.
"The fake media tried to stop us from going to the White House. But I'm president, and they're not," Trump said.
Later Sunday, Trump again targeted "the dishonest media," tweeting a clip from Saturday's Kennedy Center event.
Against the backdrop of Trump's relentless attacks against the media and portraying reporters as "the enemy of the people," journalists have been targeted in acts of violence this year.
In May, then-GOP congressional candidate Greg Gianforte assaulted a reporter. The next day, he won a special election to represent Montana in the U.S. House of Representatives. In June, Gianforte pleaded guilty to misdemeanor assault.
This article has been updated with additional context and CNN's response to Trump's tweet.
Before You Go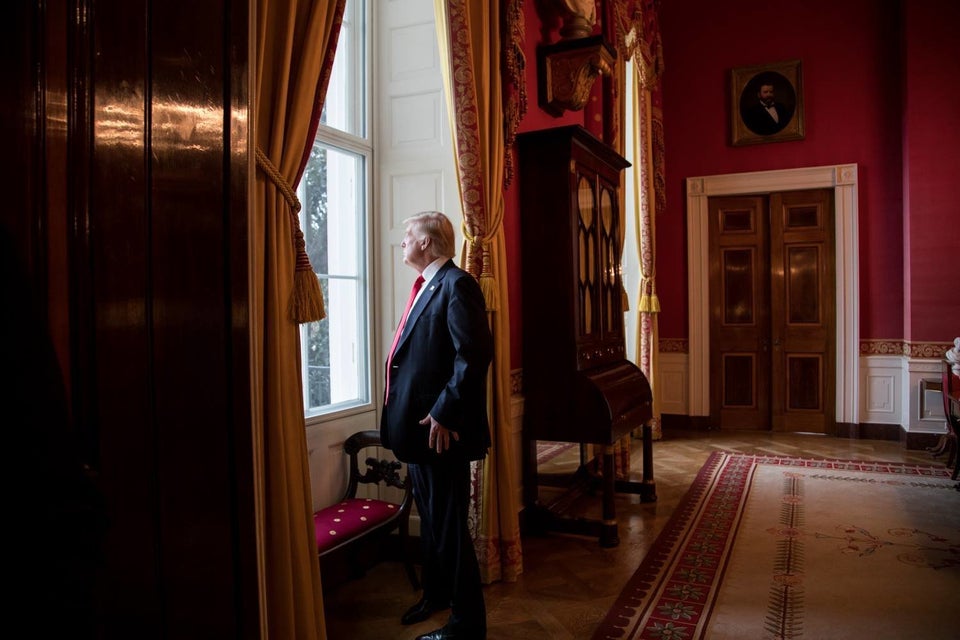 Trump's First 100 Days
Popular in the Community