WASHINGTON ― Even though they hold no committee gavels in their hands and no subpoena power to command witnesses to testify, House Democrats are going to try and provide oversight of the Trump administration whether Republicans want to or not.
On Wednesday, Rep. Elijah Cummings (D-Md.), ranking member on the House Oversight and Government Reform Committee, showed what that would look like. In a meeting room in the Capitol Visitor Center, Cummings and four other Democrats ― Reps. Adam Schiff (D-Calif.), Gerry Connolly (D-Va.), John Sarbanes (D-Md.) and Del. Stacey Plaskett (D-V.I.) ― convened a hearing with three ethics experts to examine President-elect Donald Trump's conflicts of interest.
Those called to testify included Norm Eisen, ethics advisor to President Barack Obama and former ambassador to the Czech Republic, Richard Painter, ethics advisor to President George W. Bush, and Stephen Gillers, professor at New York University School of Law.
Connolly, the ranking Democrat on the oversight committee's Government Operations Subcommittee, charged the witnesses with answering a question underlies every property the president-elect owns or holds a licensing deal with across the globe: "What could go wrong with that?" 
Since Trump's election, there have been numerous examples.
Just look at the Trump International Hotel in Washington, D.C. What could go wrong with that? Well, the just-opened hotel invited foreign governments to book rooms for their diplomats to curry favor with the new regime.
Or Trump's licensing deal with his Turkish business partners for the Trump Tower Istanbul. What could go wrong with that? Turkish President Recep Tayyip Erdogan is demanding that the U.S. extradite the Turkish cleric Fetthulah Gulen, whom he accuses of promoting the failed 2016 coup. Trump's reliance on the good graces of the autocratic Erdogan to maintain his profits in Turkey is a conflict.
The same goes for Trump's business ties to the Philippines, where his name sits on a new tower in the city of Makati. What could go wrong with that? Trump has praised the murderous rule of President Rodrigo Duterte ― who has appointed Trump's business partner, Jose E.B. Antonio, as the country's official trade representative to the United States.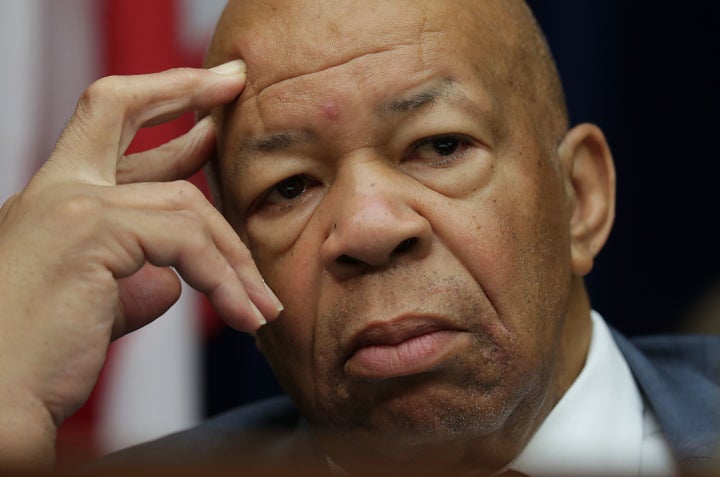 While the president is not subject to the federal conflict of interest statute that requires presidential appointees to separate themselves from financial holdings that could create a conflict with their official duties, every president since the 1978 ethics legislation became law has behaved as though it does. So far, Trump has not.
This has been a concern for the minority Democrats (and one Republican). Cummings first asked Rep. Jason Chaffetz (R-Utah), chairman of the Oversight and Government Reform Committee, for a full committee hearing to discuss the issue on Nov. 14. Chaffetz did not respond. Cummings followed up again on Nov. 28 and, again, did not hear back.
"We were left with no option but to hold today's hearing ourselves, although we invited our Republican colleagues to attend," Cummings said.
The witnesses all agreed that there needs to be action on Trump's potential conflicts of interest before he takes office. They also discussed existing ethics laws and constitutional provisions that Trump's business holdings could violate ― most glaringly, the Constitution's Emoluments Clause, which forbids U.S. government officials from receiving payment or any benefit from a foreign government.
"One of the most grave threats to American democracy is the infiltration of our government by foreign powers," Painter said. "The founders worried about this. They worried about France and England and Russia and other countries that would seek to influence the United States government."
He noted another provision in the Constitution built on the same principle: the requirement that the president be a natural-born citizen. "We heard a lot about that one over the past several years," he said, "and the demand, I thought quite frankly, both embarrassing and racist, that suggested that President Barack Obama was not a natural born citizen."
Trump reportedly owes millions of dollars to the government-owned Bank of China, and thus could be violating the Emoluments Clause once he takes office. Further, his Trump International Hotel in Washington has already become a hot spot for foreign governments to spend money.
Where would we be today if President Franklin Roosevelt had had a Roosevelt Tower in downtown Berlin and in downtown Frankfurt and hundreds of millions of dollars outstanding to Deutsche Bank?

Richard Painter, ethics advisor to President George W. Bush
Emoluments could include favorable action by foreign governments beyond simple payments or gifts, Eisen argued. "I believe it can include permits," he said. "It can include trademarks … Anything of benefit from a foreign government that might distort a judgment."
Past presidents have had significant conflicts of interest that affected both domestic and foreign policy in extremely negative ways, Painter noted.
The most obvious and worst example was that prior to 1860, the majority of U.S. presidents owned human beings as slaves and, thus, were incapable of separating their private stake in maintaining slavery from the public good of the country. This conflict brought about the Civil War and cost more than 500,000 lives (not to mention the millions of lives lost and damaged by being enslaved.)
Painter also noted that businessmen and politicians in the 1930s were making money in Nazi Germany and did not want the U.S. to get involved in a way that could impact their bottom lines.
"Where would we be today if President Franklin Roosevelt had had a Roosevelt Tower in downtown Berlin and in downtown Frankfurt and hundreds of millions of dollars outstanding to Deutsche Bank?" Painter asked.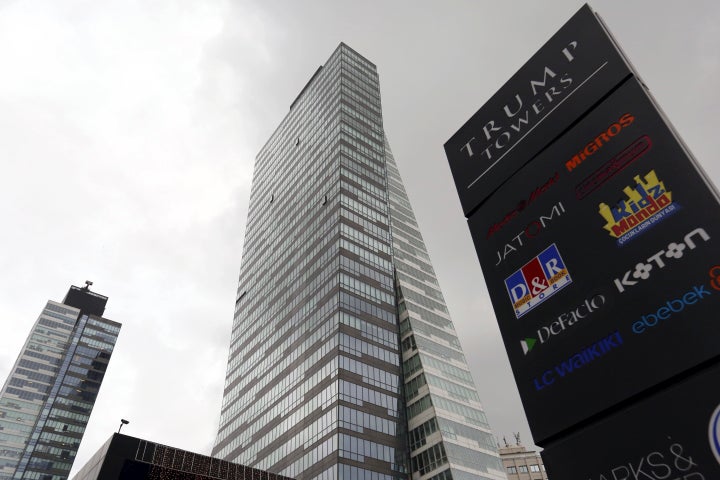 To avoid conflicts of interest, the ethics experts said, Trump should sign his business off to an independent trustee who could then sell his assets and place the profits into a true blind trust.
"New York lawyers can unwind his interest in his organization within six months," Gillers said.
Painter suggested that Trump could gift his company to his adult children, but he would have to pay a hefty gift tax. This could, at the very least, protect the president from being in breach of the Constitution, he argued, although it may violate the spirit of the Emoluments Clause.
During the two-hour hearing, both witnesses and congressmen agreed that the issue should not be partisan. They touched on legislation Congress could introduce (defining emoluments was one suggestion) and whether the STOCK Act, a 2012 law that bans government officials and members of Congress from using nonpublic information to gain a private profit, applies to the president (the experts agreed that it does).
But, does any of this matter to the president-elect?
Eisen argued that it does. He noted that Trump took flack for filling his transition team with lobbyists and then, after public pressure, removed them (well, sort of). He tried to get his children security clearances, but then blamed it on an intern. "That same intern has been getting blamed for those security clearances since I got to Washington some 25 years ago," Eisen said.
"He's bowed once," Eisen said, referring to those modest concessions. "He bent again just now by saying in his most recent tweets [that he would announce a decision about what to do with his business in January]. He postponed his press conference. Maybe that's a good thing. He wants to think about these things."
"There are these baby steps," he added. "The problem is, what we need is a giant leap."
Cummings promised that House Democrats won't wait for Republicans to convince Trump to take that leap.
Calling all HuffPost superfans!
Sign up for membership to become a founding member and help shape HuffPost's next chapter