Well if this just isn't the icing on the cake.
The cake presented at one of Donald Trump's inaugural balls on Friday was an exact replica of Obama's inauguration cake from four years ago, according to well-known pastry chef Duff Goldman. Goldman should know, as he's the one who made Obama's cake for the Commander in Chief's Ball in 2013.
Trump's cake, presented at the Salute To Our Armed Services Ball, was made by another baker.
"They came to us a couple of weeks ago, which is pretty last minute, and said, 'We have a photo that we would like to replicate,' she said, without naming who specifically placed the order.
Though she wanted to use the photo of the cake just for inspiration, MacIsaac told The Post her client disagreed. "They said, 'Nope, they want this exact cake. It's perfect.' And we said, 'Great.'"
Funnily enough, MacIsaac also revealed that only the first layer of the "cake" is real, while the rest of it is made of Styrofoam. Duff's cake, on the other hand, was nine layers of edible goodness.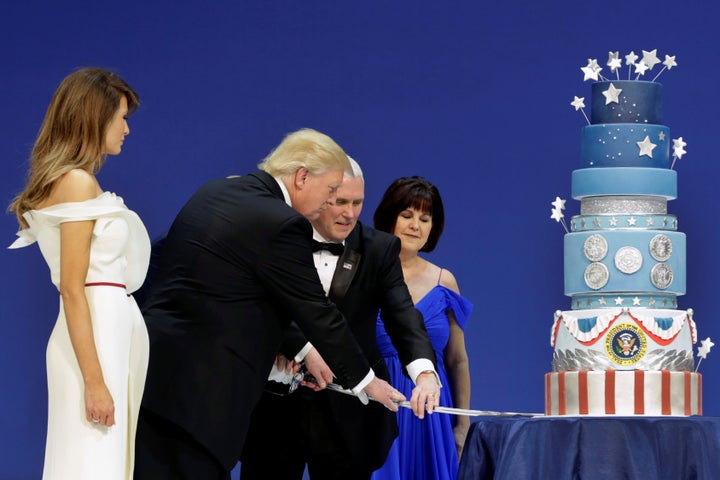 Buttercream Bakeshop also addressed the copycat controversy in a post on Instagram over the weekend.
"Excited to share the cake we got to make for one of last night's inaugural balls. While we most love creating original designs, when we are asked to replicate someone else's work we are thrilled when it is a masterpiece like this one," the post read. "@duff_goldman originally created this for Obama's inauguration 4 years ago and this years committee commissioned us to re-create it."
The shop added that it is donating all of the profits from the cake to the Human Rights Campaign, writing, "Because basic human rights are something every man, woman and child~ straight, gay or the rainbow in between~ deserve!"
It seems Goldman, the original master behind the cake, isn't too upset about someone ripping off his creation.
He even confirmed that cake decorators borrow from each other and it isn't always that big of a deal in the pastry world:
Oh well, at least it's better than this horrifying cake of Trump's face: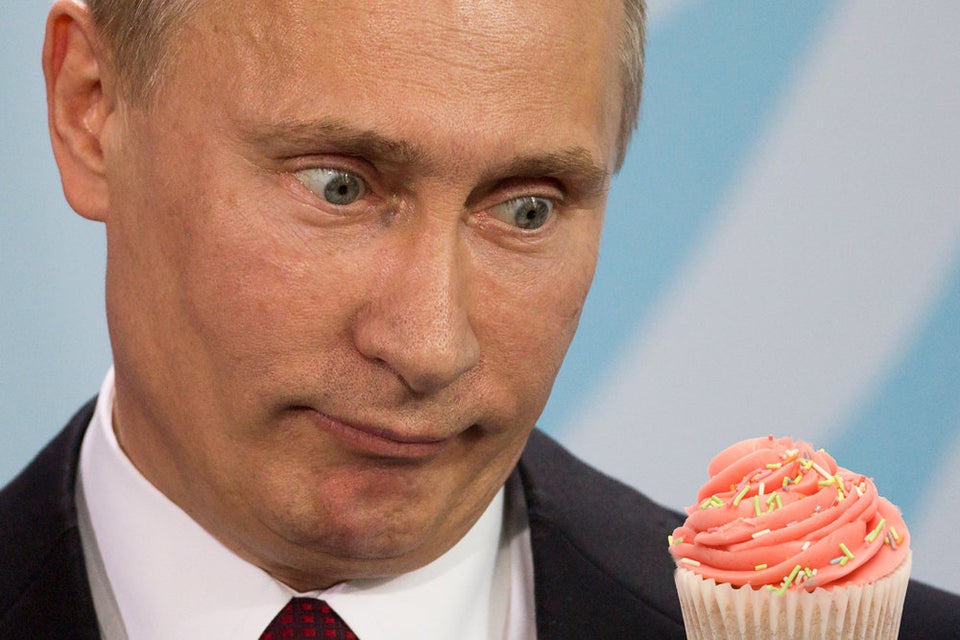 Birthday Cupcakes For Vladimir Putin, From HuffPost
Popular in the Community