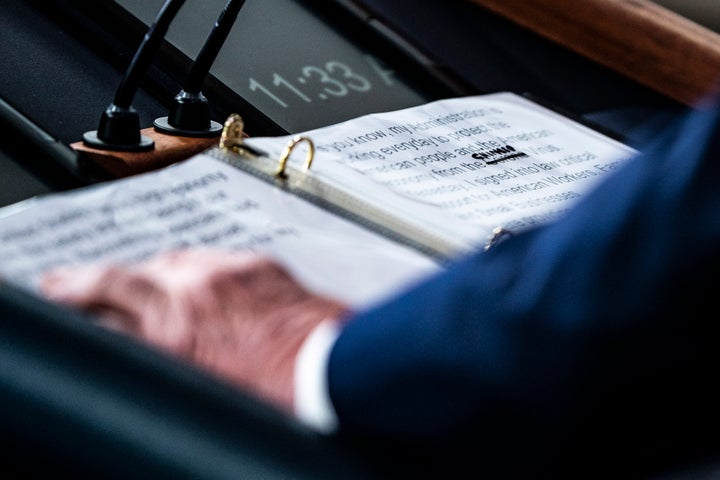 An enterprising Washington Post photographer captured a startling image of President Donald Trump's altered news conference script Thursday showing what appeared to be his own handwritten change from "corona" to "Chinese" to form "Chinese virus."
It appeared he used his favorite reality-altering tool: a black Sharpie.
Trump on Wednesday dismissed the idea that the term "Chinese virus" was in any way racist. "It comes from China," he said. "It's not racist at all. I want to be accurate."
It's not accurate. Trump's own top health advisers, Health and Human Services Secretary Alex Azar and Centers for Disease Control and Prevention Director Robert Redfield have said it is inappropriate and inaccurate to label the novel coronavirus as the "Chinese virus."
The correct term is coronavirus (officially SARS-CoV-2), which causes the disease COVID-19. Those are the terms international scientists, the World Health Organization, U.S. health officials, physicians and much of the general public use.
Trump complained on Thursday that China "could have given us a lot earlier notice" about the spread of the disease there, which began in early December. Chinese officials informed the World Health Organization on Dec. 31. It wasn't until this week that Trump first pledged to ramp up testing in the U.S., which remains far behind other nations and the current demand.
Popular in the Community