ROME ― As President Donald Trump makes his Italian debut in meetings with Pope Francis and government leaders on Wednesday, many Italians can already express their impression of the new U.S. president with a single word: "pazzo."
"People think he's a little crazy," said Benedetta Alabardi, a pharmacist whose store sits a few hundred yards from St. Peter's Square.
"The first impression is that he's crazy and dangerous," said Orasti Gionti, a project manager for a telecommunications consulting company, who allowed for the possibility that Trump's outrageous statements were an act. "Maybe he's tricky."
Fruit vendor Chowdhury Rafiquizzaman saw no need for any such qualifier.
"He is crazy," he said. "Not only crazy, he is very crazy."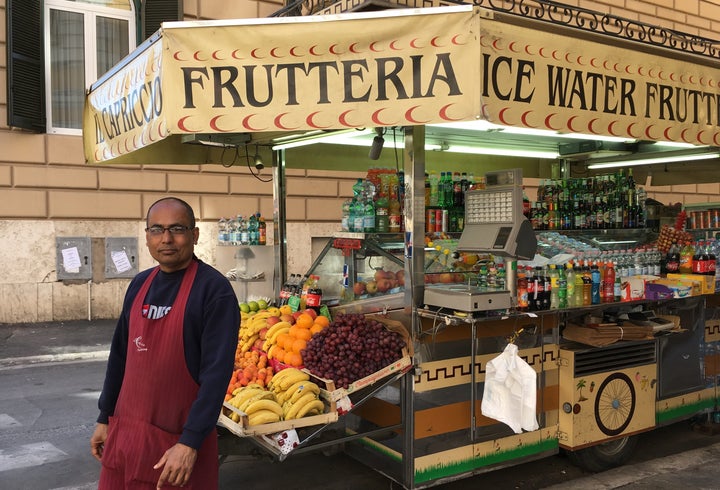 Trump will have an audience with Pope Francis at the Vatican followed by meetings with Italy's president and prime minister at the Quirinal Palace in central Rome. But his fame from the reality TV show "The Apprentice," and more recently his inflammatory statements and tweets, have preceded him across the Atlantic.
Alabardi, 27, said she dislikes Trump's plan for a border wall with Mexico and his apparent readiness for a military confrontation with North Korea.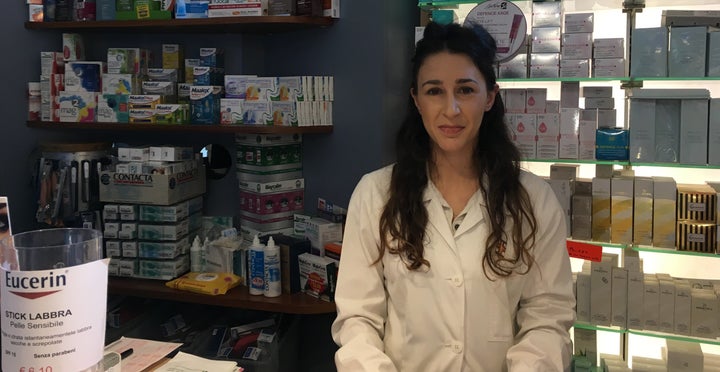 Rafiquizzaman, who is 52 and on the cusp of earning his Italian citizenship after 18 years in the country, said he is offended by Trump's apparent xenophobia.
"He only likes American people. He doesn't like other people," said the Bangladesh native.
Gionti, 47, said Trump's persona was so extreme that it could not be real, and was more likely a performance designed to hide his true intention: to increase military spending for the benefit of weapons contractors.
"He is pretending," Gionti said.
Many Italians compare Trump to Silvio Berlusconi, the billionaire populist who was Italy's prime minister, off and on, for nine years over a two-decade span before being forced out in 2011 with a tax-fraud conviction. Berlusconi also railed against immigrants and the political "establishment" while pursuing policies that benefited his own enterprises and those of his friends.
How people here view Berlusconi appears to inform their view of Trump. Alabardi, Rafiquizzaman and Gionti all opposed Berlusconi.
Federico Placidi did not, and the leather goods merchant said he supports Trump, too, for his ideas on limiting immigrants and lowering taxes. For three generations, Placidi's family has owned "pelleterie" in Rome, including two just outside the Vatican walls.
"He is a strong man," Placidi, 42, said of Trump. "It would be nice to have someone like him in Italy, I think."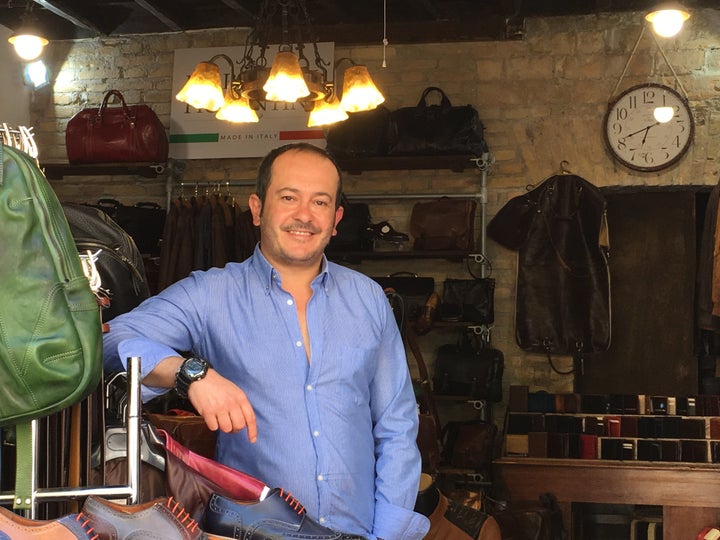 Three hundred miles north, in Berlusconi's hometown, Carlo Oxoli was not so sure that would be a great idea, either for Italy or the United States. Like Placidi, Oxoli also runs a family-owned business, in his case a bookstore just a block from the iconic Milano Centrale train station.
Oxoli conceded that he doesn't spend a lot of time worrying about Trump.
"We have so many problems with our own politics that the president of the United States is not my first problem," the 35-year-old said with a laugh. "Sometimes I think he thinks he's on 'The Apprentice.' A big 'Apprentice.'"
That said, it would probably be a good idea if Trump behaved more like the leader of the world's only superpower, and stayed off Twitter.
"Italy is a little country," Oxalio said. "If we have another Silvio Berlusconi, it's dangerous only for us."
Calling all HuffPost superfans!
Sign up for membership to become a founding member and help shape HuffPost's next chapter
BEFORE YOU GO
PHOTO GALLERY
President Donald Trump's First Trip Abroad