WASHINGTON ― The anti-undocumented immigrant group Americans for Legal Immigration PAC initially gave President Donald Trump until Tax Day to end a program they consider "amnesty," or else they would revoke their endorsement.
When he didn't, they gave him more time. If he didn't end the Deferred Action for Childhood Arrivals program in his first 100 days as president, they said, they'd pull their support. That deadline was Saturday ― he still hadn't ended it. On Tuesday, ALIPAC president William Gheen finally did it: He said the organization no longer supports Trump.
"While we may be one of the first groups representing Trump's base on immigration issues to leave the fold, we won't be the last," Gheen wrote in an open letter on ALIPAC's website. "ALIPAC's announcement about Trump will be considered as a warning sign among many American patriots that we have been lied to, misled, and betrayed, and our warning will have far reaching implications for the Trump administration and his band of pro-Amnesty advisors and cabinet members."
The decision is somewhat symbolic ― the 2020 election is still years away, and ALIPAC gave no money to federal candidates last campaign cycle, although Gheen says they have tens of thousands of supporters on an email list. But it illustrates a growing frustration from many immigration hawks over Trump's failure to follow through on some of his promises, in particular ending DACA. Conservatives have cut him slack on ending the program for months, but their patience may run out.
Trump's continued support for DACA is a clear broken promise. He said he would end the "unconstitutional" program that gives two-year work permits to young undocumented immigrants who came to the U.S. as children, and he hasn't. Instead, his administration has continued to grant permits and has said undocumented young people who entered the country as children aren't a priority for deportation.
"What you've got now is 'The wall is dead and DACA is alive.'"
Some immigration hawks believe he's saving it as a bargaining chip ― but they're not sure what he's hoping to trade it for.
Ira Mehlman, spokesman for the organization Federation for American Immigration Reform, said he is happy with some of the president's other actions and knows everyone cannot get what they want right away. But he believes DACA was unconstitutional, and as such, the president shouldn't continue it. FAIR does not endorse candidates.
"There are so many things out there that need to be done and you have to look at the whole picture, not just one small aspect," Mehlman said. "That said, it's something that he did promise. ... We still think the president should act on his campaign pledge."
Mark Krikorian, executive director of the Center for Immigration Studies, another restrictionist group that does not endorse candidates, said it's "inexcusable" that the Trump administration is giving out new DACA work permits. He said he understands the difficulty of ending DACA and that it may be used as a future bargaining chip, but that doesn't mean it should be granted to people beyond those who already have it.
(The Trump administration did not provide figures for how many people have been granted DACA during his time in office; the most recent figures published by U.S. Citizenship and Immigration Services run only through the end of 2016.)
There's also the matter of the border wall ― another top Trump campaign promise that hit a setback this week when lawmakers made a deal on a government funding bill that didn't include money for it.
Krikorian said he isn't even a major booster of the wall ― although he doesn't oppose it ― but since Trump made it a top priority, it hurts his credibility. Instead of fighting for the funding, Trump "assumed the fetal position" and was defeated by Senate Minority Leader Chuck Schumer (D-N.Y.), Krikorian said.
He likened it to former Vice President Joe Biden's famous line about Osama bin Laden and General Motors.
"What you've got now," Krikorian said, "is 'The wall is dead and DACA is alive.'"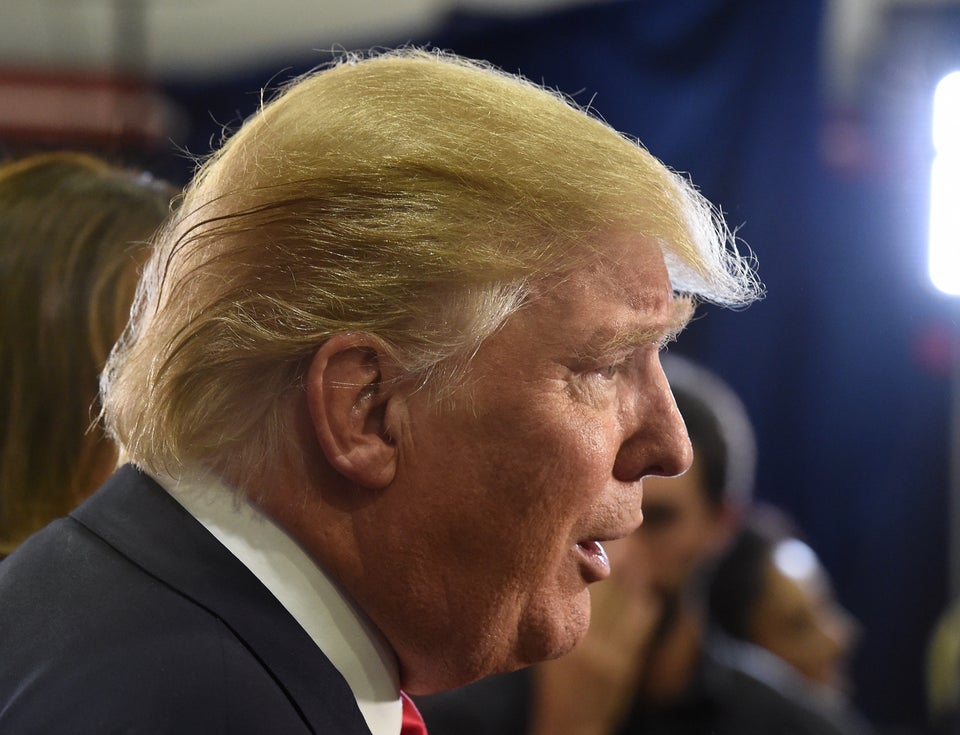 How Donald Trump Talks About Undocumented Immigrants
Popular in the Community