WASHINGTON ― The White House told Congress on Sunday night that it wants a border wall and new limits on legal immigration in return for allowing people illegally brought into the United States as children to remain here ― demands top Democrats say renege on a deal President Donald Trump himself made with them last month.
"We would be expect Congress to include all of these reforms in any package that addresses the possible status of DACA recipients," a top administration official told reporters Sunday evening on condition of anonymity.
Among the priorities listed in a letter Trump sent to congressional leaders: enough money to build a wall along the Mexican border; changes to deportation laws that would make it easier to send undocumented immigrants, including unaccompanied children, back to their home countries; crackdowns on sanctuary cities; an end to "chain" migration, which makes it easier for immigrants to sponsor extended family members; and creating a "merit"-based immigration system to cut down on the entry of unskilled workers.
A second top official said the White House is not issuing any ultimatums regarding legislation that fails to include its priorities. "We're not discussing what's a veto threat right now," the official said. "We're asking Congress to move on them as expeditiously as possible."
What's more, people who would benefit from the codification of DACA ― the Deferred Action for Childhood Arrivals program that President Barack Obama started and Trump abruptly canceled last month ― would not be eligible to apply for citizenship, the second official said.
"We are not interested in granting citizenship," the official said.
House Democratic Leader Nancy Pelosi and Senate Minority Leader Chuck Schumer were quick to release a statement accusing Trump of going back on his word.
"The list includes the wall, which was explicitly ruled out of the negotiations," the statement reads. "If the president was serious about protecting the Dreamers, his staff has not made a good faith effort to do so." "Dreamers" refers to people eligible for DACA protections; the nickname references the failed law that tried to allow them to stay in the U.S. legally and seek citizenship.
HuffPost reported last week that top Trump aide Stephen Miller ― who was known as an immigration opponent when he worked for then-Alabama senator, now Attorney General Jeff Sessions ― was working to harden the White House's position, notwithstanding Trump's verbal agreement with Schumer and Pelosi at a White House dinner on Sept. 13.
"Either the president is negotiating in bad faith, or Stephen Miller has hijacked the negotiation," one congressional aide told HuffPost privately.
On Sunday night, though, the second White House official who spoke on condition of anonymity denied there was any such deal with Schumer and Pelosi.
"I was at that dinner. There was a deal to work on a deal as fast as possible. That's what the deal was," the official said, adding that the border wall was something Trump ran on as a candidate for president. "It's certainly something that the American people have asked for."
Before You Go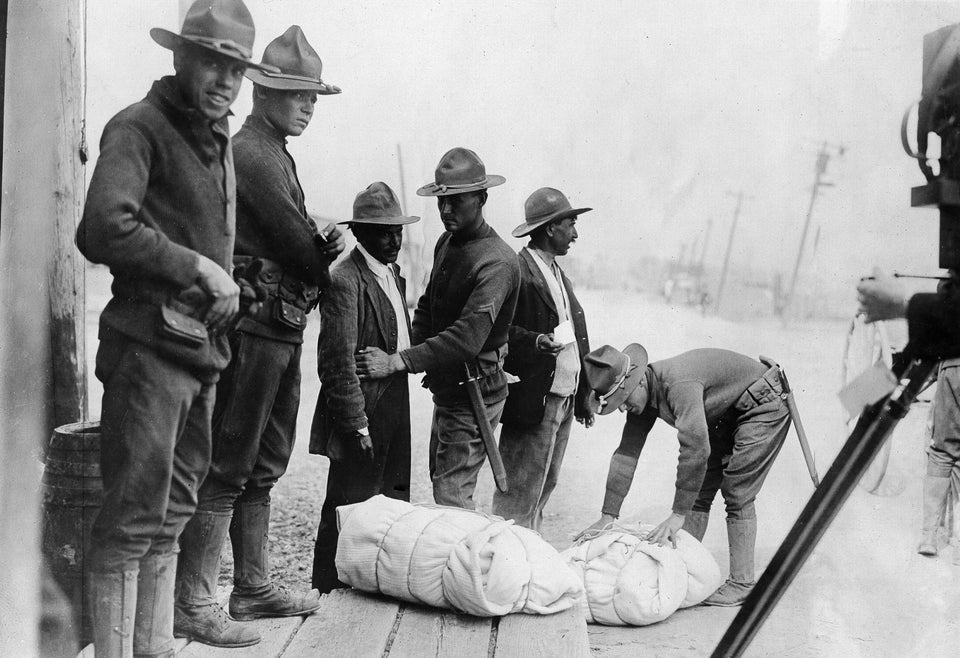 The Evolution Of The U.S.-Mexico Border Over The Last 100 Years In Photos
Popular in the Community