WASHINGTON ― President Donald Trump used a lunch with Republican senators Wednesday to jokingly threaten vulnerable GOP lawmakers who have opposed recent Senate attempts at repealing and replacing the Affordable Care Act.
"The other night, I was very surprised when I heard a couple of my friends — my friends," Trump said, looking around at the senators in the room. "They really were — and are."
"They might not be very much longer, but that's OK," he added.
Seated next to Trump at the lunch was Sen. Dean Heller (R-Nev.), who is up for re-election next year.
"This was the one we were worried about," Trump said, turning to Heller. "Look, he wants to remain a senator, doesn't he?"
Heller laughed uncomfortably.
At Wednesday's lunch, Trump implored senators to pass a bill, talking for several minutes about the "failing Obamacare."
He told senators that they should not leave for their August recess until they pass a bill, saying that "we're close," even though several iterations of the bill in the last week have essentially been dead on arrival.
"Frankly, I don't think we should leave town unless we have a health insurance plan, unless we can give our people great health care," Trump said.
When asked Wednesday afternoon about Trump's comments, Sen. Ted Cruz (R-Texas) said: "Listen, the president has his own way of communicating."
Trump and the White House have made other pointed remarks about individual lawmakers and their election chances, to the ire of GOP leaders.
Trump has reportedly also threatened GOP lawmakers in the House. According to Rep. Mark Sanford (R-S.C.), who opposed the House version of the health care bill earlier this year, Trump relayed a threat through Budget Director Mick Mulvaney, a former South Carolina congressman.
"He said, 'The President hopes you vote against this because he wants to run somebody against you if you do,'" Sanford told CNN.
Before You Go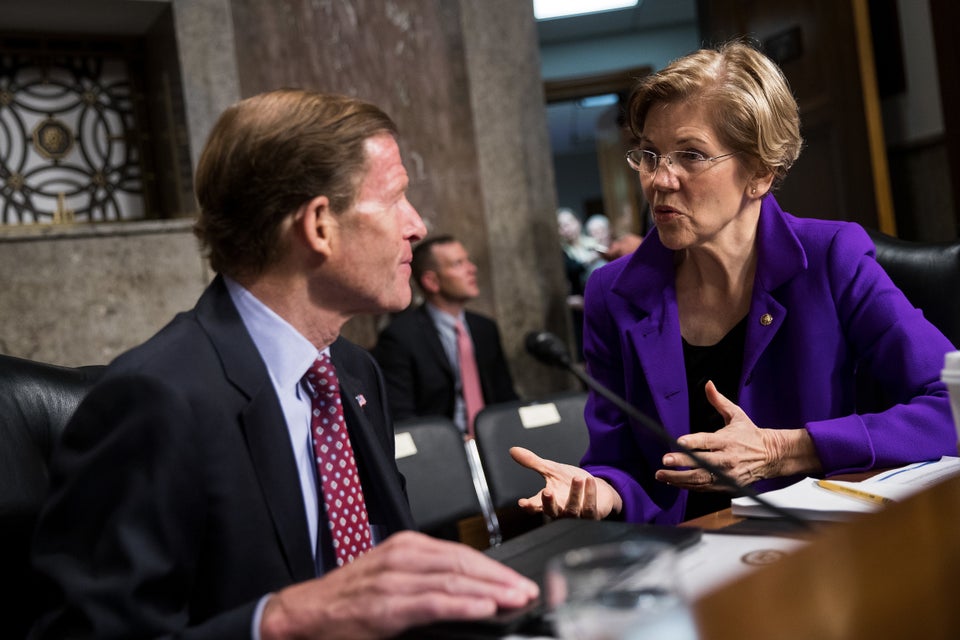 2017 Scenes From Congress & Capitol Hill
Popular in the Community