He told reporters Monday that three U.S. Customs and Border Patrol agents "were very badly hurt, getting hit with rocks and stones" after closing the San Ysidro port of entry on Sunday. This contradicts the CBP commissioner, who has said that no agents were badly injured.
Agents were required to use force, Trump added, "because they were being rushed by some very tough people and they used tear gas." He also said the tear gas was "very safe" and the people suffering from its effects "to a certain extent were the people that were putting it out there."
Officials fired tear gas on a group of migrants after they attempted to overcome a border fence. The Associated Press witnessed children screaming and coughing amid the gas.
"You really say, why is a parent running up into an area where they know the tear gas is forming and it's going to be formed and they're running up with a child?" Trump added. "In some cases, you know, they're not the parents. These are people, they call them grabbers."
He used the term to describe people that he claims, without evidence, pretend to cross the border with their children in order to receive preferential treatment.
CBP commissioner Kevin McAleenan denied that any border agents were injured in the scuffle.
″[CBP] effectively managed an extremely dangerous situation involving over 1,000 individuals who sought to enter the US unlawfully in large groups," he said Monday in a statement. "They did so safely and without any reported serious injuries on either side of the border."
More than 5,600 migrants who have traveled from Central America are currently sheltering in a sports complex in Tijuana, waiting to apply for asylum in the U.S. The Trump administration has limited the number of asylum applications it processes daily and has decided, on days like Sunday, to close primary ports of entry.
It means the migrants could remain in Mexico indefinitely, placing strain on a city not equipped to handle the influx. Some Tijuana residents have already clashed with police over the presence of the migrants.
Before You Go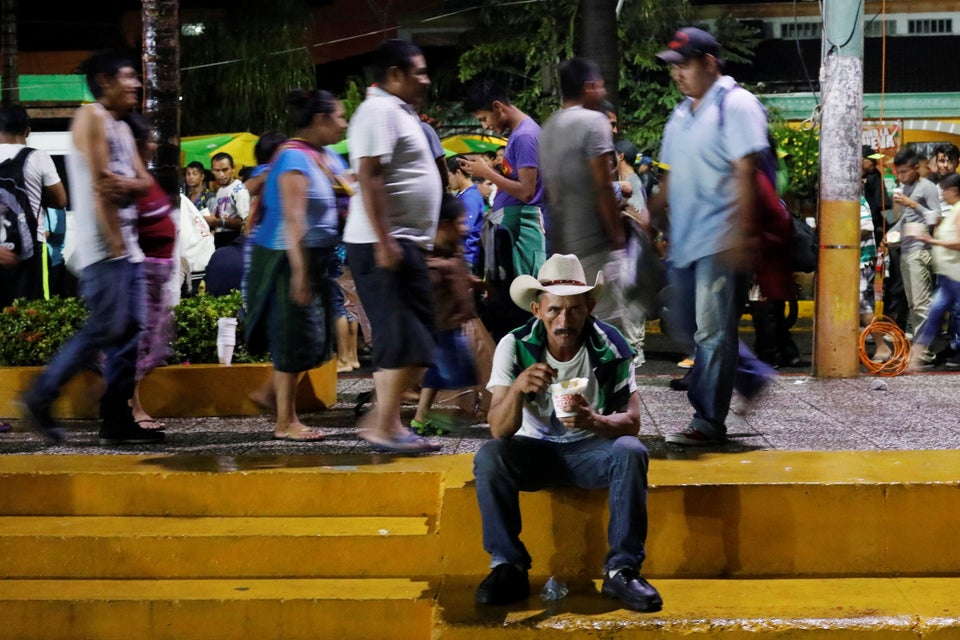 Migrant Caravan Moves Toward The U.S.
Popular in the Community