President Donald Trump on Sunday denied that he is concerned that his eldest son is a target of special counsel Robert Mueller's investigation, insisting that his son's actions during his presidential campaign were "totally legal."
"This was a meeting to get information on an opponent, totally legal and done all the time in politics - and it went nowhere," Trump said of Donald Trump Jr.'s meeting in Trump Tower with a Kremlin-linked attorney in June 2016.
In July 2017, Trump Jr. initially claimed the meeting with Russian lawyer Natalia Veselnitskaya was about a Russian adoption issue and "not a campaign issue at the time." A day later, he admitted that he'd agreed to sit down with Veselnitskaya after being offered dirt on his father's political opponent, Hillary Clinton.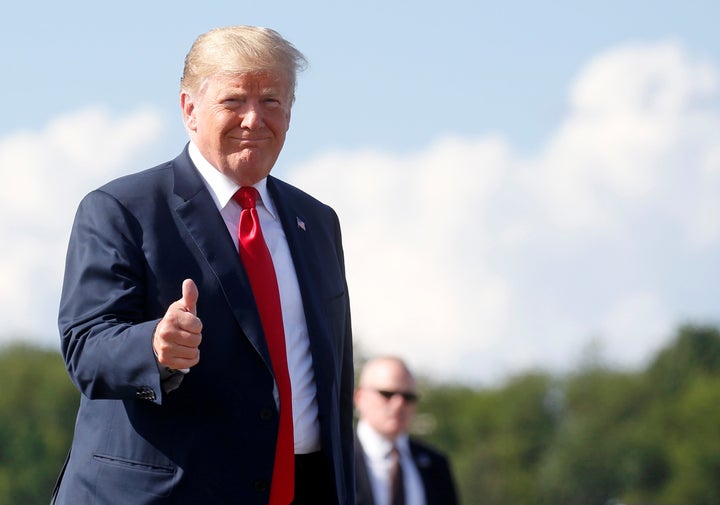 Trump's attorney Jay Sekulow, speaking on ABC "This Week" on Sunday, attempted to downplay and delegitimize Mueller's investigation.
"The question is what law, statute or rule or regulation has been violated? And nobody has pointed to one," he said, later adding that "there are irregularities in this investigation, the likes of which we have not seen."
Asked whether Trump would testify as part of Mueller's investigation if asked, Sekulow said that they would not advise him to give an interview at this time.
Popular in the Community