Trump, in an interview with three AP reporters, was asked about the backlash over his horseface put-down.
"Sir, as the president of the United States, is it appropriate to call a woman, and even one who is making serious allegations and who you are in litigation against, to call her a horseface?" one of the AP reporters asked.
"You know what? You can take it any way you want," Trump answered. When the reporter asked how people should take it, Trump said:
"Did you see the letter? She put out a letter. I had nothing to do with her. So she can lie and she can do whatever she wants to do. She can hire a phony lawyer. You take a look at this guy, a stone-cold loser. Take a look at his past."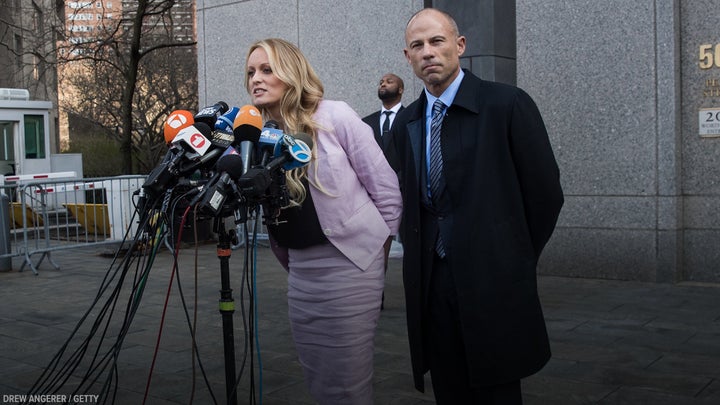 The "loser" swipe was directed at Daniels' lawyer, Michael Avenatti, who frequently trades insults with Trump on Twitter. Avenatti slammed Trump after the "horseface" tweet, calling him a "disgusting misogynist" and "an embarrassment to the United States."
"Bring everything you have, because we are going to demonstrate to the world what a complete shyster and liar you are," tweeted Avenatti. "How many other women did you cheat on your wife with while you had a baby at home?"
Daniels also responded to Trump's abuse, echoing her book's description of Trump's genitals: "Game on, Tiny."
"They can say anything about me," Trump told the AP reporters. "I'm just saying, I just speak for myself. You take a look, and you make your own determination."
REAL LIFE. REAL NEWS. REAL VOICES.
Help us tell more of the stories that matter from voices that too often remain unheard.
BEFORE YOU GO