On Tuesday night, the presumptive Republican presidential candidate adamantly denied calling it a mistake, telling Fox News' Megyn Kelly, "I actually didn't say it that way."
Kelly brought up the Heidi Cruz retweet while asking Trump whether he's made any mistakes over the course of the campaign.
"I said I could have done without it," Trump said. "I'm not walking it back," Trump said, fending off Kelly's suggestion that he was recanting his admission that it was a mistake.
"I wish I didn't do it," Trump said. "I guess you could say she's fair game, because she is very much involved with the campaign."
The retweet in question was a meme mocking Heidi Cruz's appearance, juxtaposed against a photo of Trump's wife Melania.
"The thing that gets me in trouble is retweets. The retweet is really more of a killer. The tweets, I seem to do pretty well with," he said.
Trump's claim was a sharp departure from what he said about the incident just weeks ago.
The highly anticipated Kelly-Trump interview comes after a months-long feud between the Fox News anchor and Trump. Trump has called Kelly "crazy," "overrated" and a "bimbo," and suggested that she asked him tough questions during a GOP debate because she was menstruating. Kelly never responded to his insults.
Before You Go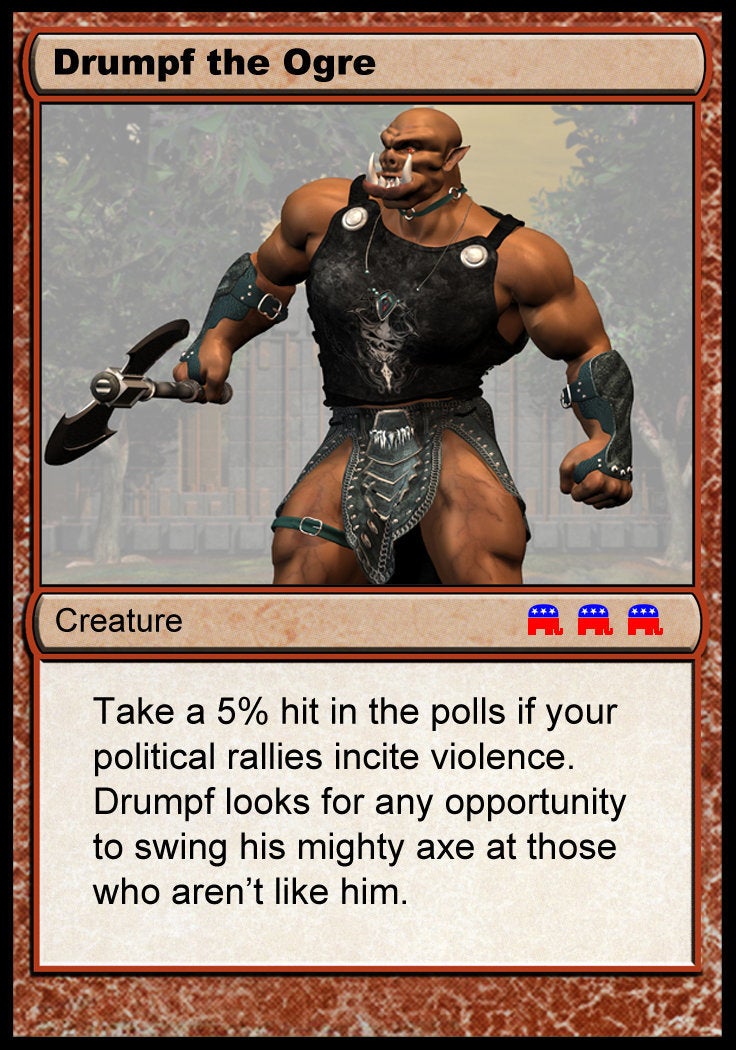 With These Cards, Hillary Clinton Won't Need The 'Woman Card' Against Trump
Popular in the Community