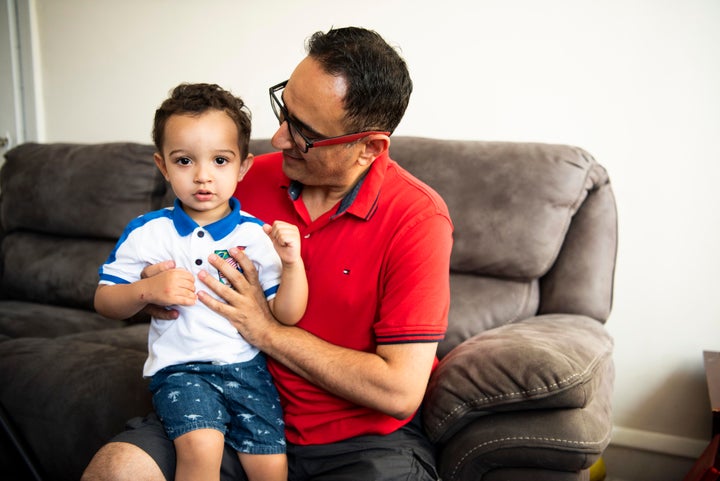 UPDATE: July 5 ― The Trump administration has extended temporary protected status by 18 months for 1,250 Yemenis, Homeland Security Secretary Kirstjen Nielsen announced on July 5. The Yemenis have been in the U.S. since March 4, 2017.
But Nielsen did not take the additional step that human rights activists were hoping for: a redesignation that would have offered protected status to other Yemenis who have entered the country more recently.
WASHINGTON ― If the Trump administration decides soon that Waddah Aldailami has to go back to Yemen, it's not clear how he'll get in.
U.S.-backed forces in Aldailami's home country have ended almost all commercial flights to the rebel-controlled capital, Sanaa, where his relatives live. The same coalition of American partners has imposed a blockade along Yemen's most vital coastline, slashing access by boat and the flow of essential imports and humanitarian aid.
Aldailami is one of about 1,200 Yemenis with temporary protected status (TPS), a program that allows foreigners to stay and work in the U.S. if their homelands enter a crisis while they are away and returning could be fatal. Homeland Security Secretary Kirstjen Nielsen has to decide by July 5 whether to extend the program for Yemenis ― and potentially open it up to the handful more who have arrived in recent months ― or to force people like Aldailami to return to what the United Nations calls the worst humanitarian crisis in the world. On Thursday, a department spokesman told HuffPost she had not made up her mind.
Nielsen's dilemma is the latest powerful reminder of how U.S. immigration policy and U.S. foreign policy are inextricably linked. In recent months, President Donald Trump's team has moved to deny refuge to more than a million people, many of them fleeing societies left desperately weakened by past American intervention. Now the administration might end the protection for Yemenis as U.S. planes help U.S. partners drop U.S. bombs on their country.
"It would be unconscionable for our country to actively support this war and then refuse to protect those who flee from it," three former U.S. ambassadors to Yemen wrote in a June 26 blog post.
Aldailami came to the U.S. from the Yemeni city of Taiz in 2001 for a job. He remained stateside after the business went under and eventually married a fellow Yemeni who was in the U.S. to study. Now holding TPS, they live in Brooklyn, New York, with their three U.S.-citizen children, ages 6 years, 2 years and 4 months.
The Obama administration established protective status for Yemenis in September 2015. It did so less than six months after the U.S. became actively involved in Yemen's civil war by supporting a Saudi-led campaign against the pro-Iran militia that seized large parts of Yemen in 2014. The U.S. military had already been operating in the country for more than a decade, killing hundreds in drone strikes.
"Requiring Yemeni nationals in the United States to return to Yemen would pose a serious threat to their personal safety," the Department of Homeland Security announced at the time.
For Aldailami, TPS meant a chance to work legally, obtain a driver's license and better meet his children's needs ― driving them to school if they missed the bus, for instance, or taking his oldest, who is severely autistic, to medical specialists. "TPS helped me let them live like American children," he said.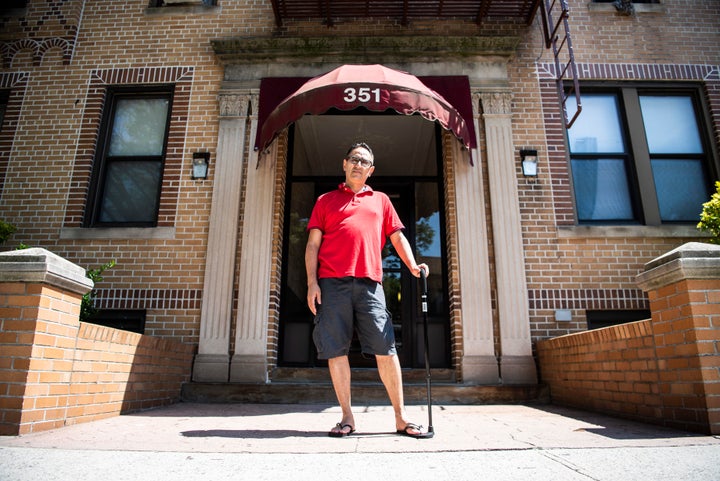 Meanwhile, in Yemen, conditions only got worse. The U.S.-backed coalition bombed hundreds of civilian targets. Their rivals, the Houthi rebels, cracked down on Yemenis questioning their rule. Food and medicine became even more expensive as it got harder to bring them in. And amid the chaos, militant groups like al Qaeda grew stronger.
"How am I going to feel safe about my kids in a country like that?" Aldailami said. The coalition "targets schools and hospitals, bridges and roads. … Your kids go to school, you don't know if they're going to come back."
The TPS program has implications beyond those 1,200 Yemenis in the U.S. because TPS holders are often supporting relatives back home. For Aldailami, that includes his father and sisters. His mother died during the war because she couldn't get the heart medication she needed, he said.
The Obama administration renewed and expanded TPS for Yemenis just weeks before it departed in January 2017. But under Trump, protections for Yemenis in the U.S. have drastically declined ― even as support of U.S. partners fighting in Yemen has ramped up, most recently for an assault on the vital port city of Hodeidah. Yemen is one of the seven countries whose citizens Trump has largely banned from entering the U.S. And human rights activists worry that conditions on the ground will prove less important to Nielsen than Trump's desire to reduce immigration.
Nielsen's aides are listening to experts' concerns while weighing whether the latest advance by the U.S.-backed coalition suggests an imminent improvement in Yemen, according to Jill Marie Bussey of the Catholic Legal Immigration Network, who recently attended a meeting at the Department of Homeland Security.
But claims of imminent improvement would be a highly optimistic take on what's likely to be a major battle. "Even if it were [true], we still have the world's worst humanitarian crisis going on and it would take a bare minimum of 18 months to begin to assess truly the damage that has been done," Bussey said. "To most of us in the advocacy community and those who know Yemen well, this is a no-brainer."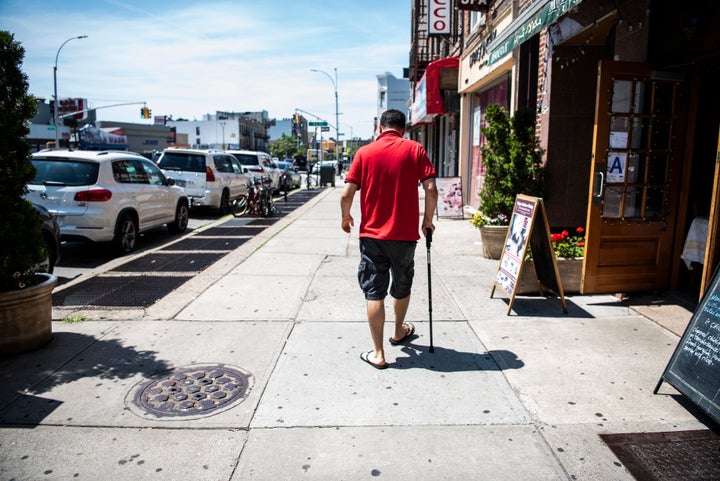 In January, pro-immigrant activists saw evidence of political motivations in Nielsen's decision to extend TPS for Syrians already in the U.S. but not to offer the status to more. Why else would the administration decide it was not safe for one group of people to return to Syria but suggest more recent arrivals to the U.S. should go back?
"It's throwing some red meat to their constituents and being tough on immigrants," said Samer Khalaf of the American-Arab Anti-Discrimination Committee.
The Trump administration has now ended TPS for 98 percent of current recipients ― more than 250,000 people ― and it has more decisions to make. By July 19, Nielsen must decide whether to send people back to Somalia, another shattered nation. The Yemen verdict could be a bellwether for a shift in U.S. policy away from respecting data, legal promises and moral responsibility and toward placing populist anti-immigrant vows above all.
For Aldailami, it could mean facing bombing campaigns that have killed more than 5,000 civilians so far or the near-starvation conditions that over 8 million people are already experiencing.
"Any place you go in Yemen, it's not a safe place," he said.
Popular in the Community