DETROIT ― Donald Trump's visit to Great Faith Ministries on Saturday was fervently protested outside, but inside, black churchgoers listened to his message.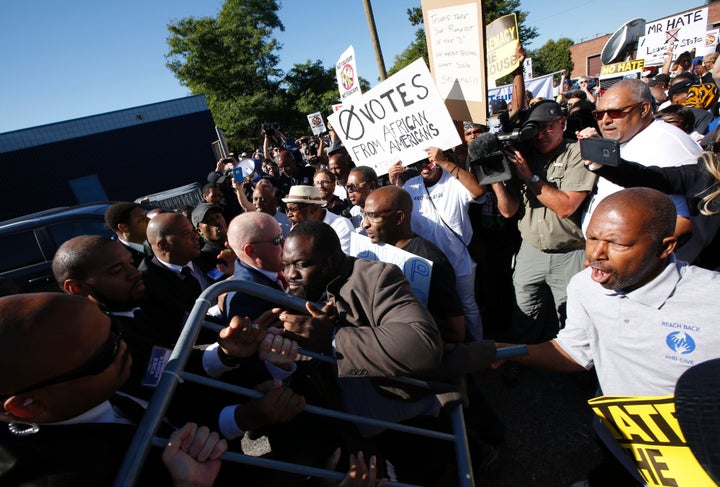 But a number of those who heard the speech ― including members of the congregation and visitors from around the region ― liked what they heard.
"I think he's trying to understand African-American people," said Carol Thomas, a member of the congregation who calls herself a Democrat but did not want to say whom she was planning to vote for. She appreciated what Trump said about improving schools and the economy.
"If Mr. Trump is willing to have the churches in view and not put us on the back burner, then he's the right one," said Gwen Townsend, a Detroiter who usually attends another church. "I believe that he can do the job for the U.S."
Marjorie Wilson said she went into the service knowing "flat-out" that she wouldn't vote for Trump. Now, she's undecided, though she thinks his plans to deport undocumented immigrants are "cruel."
"God changed my heart, and I feel like God changed his heart," Wilson said.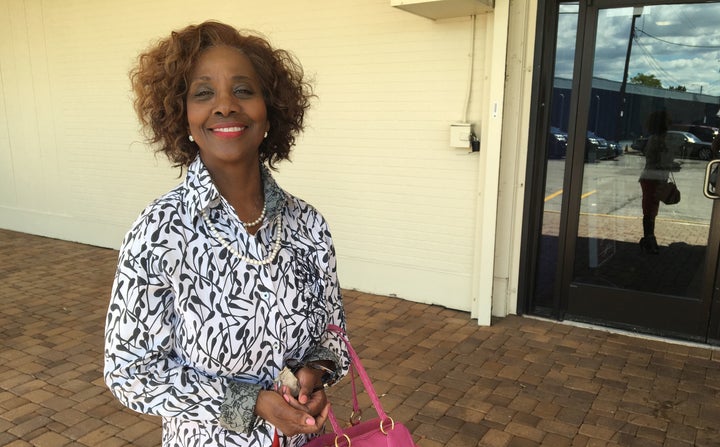 "Look how much African-American communities are suffering under Democratic control. To those I say the following: What do you have to lose by trying something new, like Trump?" he said. "You're living in poverty. Your schools are no good. You have no jobs. Fifty-eight percent of your youth is unemployed. What the hell do you have to lose?"
"What we've got to lose? We got a lot to lose," countered Keith Williams, who protested outside the church Saturday. "The Republican Party ain't done nothing for us. At the end of the day, we did get our rights through Democrats."
"We're not impoverished in Northwest Detroit," Williams said about his neighborhood. "Everybody goes to church; the kids get educated; we go to work every day. That's not the world that Donald Trump is trying to portray."
He and others were frustrated that they could not hear Trump's speech themselves. 
"If he's coming to black churchgoers, then why do you have to have a ticket to go to church?" Williams said. "I thought the doors of church was always open."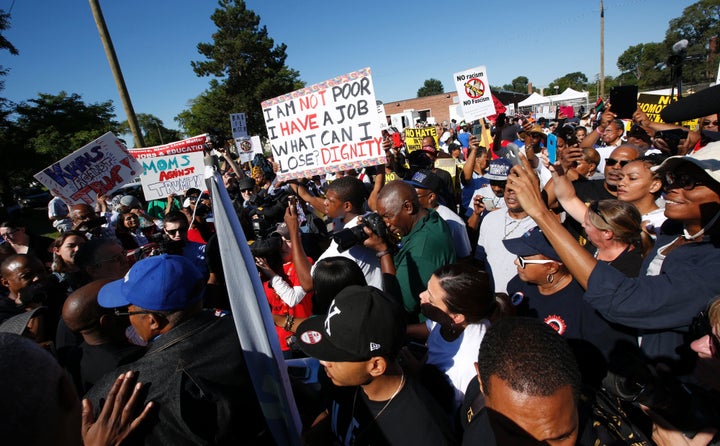 Still, a message of job creation and economic growth could resonate in Detroit, where the poverty rate is 40 percent. The stretch of Grand River Avenue where Great Faith Ministries is located is full of shuttered storefronts. Across the street from the church, Evergreen Furniture was open Saturday, but owner Lonnell Bailey said business has been a struggle. 
"A lot of the people moved away, a whole lot of the businesses are closed, so it's just a depressed state right around here," Bailey said. "There needs to be some money brought back into the neighborhood, to rebuild the neighborhood and the businesses and the people in the houses around here."
Bailey isn't optimistic about either major-party presidential candidate sparking those changes for his neighborhood, but is probably voting for Democratic nominee Hillary Clinton.
Laketa Dumas, who lives in a suburb and works in a public school in Detroit, brought her 14-year-old son out to protest Trump on Saturday.
"He doesn't have a clear understanding of who African-Americans are," Dumas said. "He's just making some stereotypical views, and it's demeaning ... and for Wayne T. Jackson to allow this to come on is an insult to the African-American people."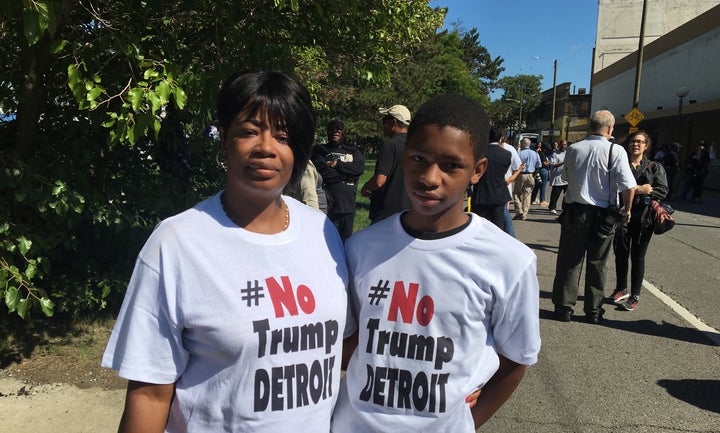 "We are educated. We do want the best for our children. We do want to live in good communities, and so that's what has me angry. That's why I'm out here today," she added.
Kamesheia Brooks, a member of Great Faith Ministries' congregation who heard Trump speak, thought he showed a different attitude.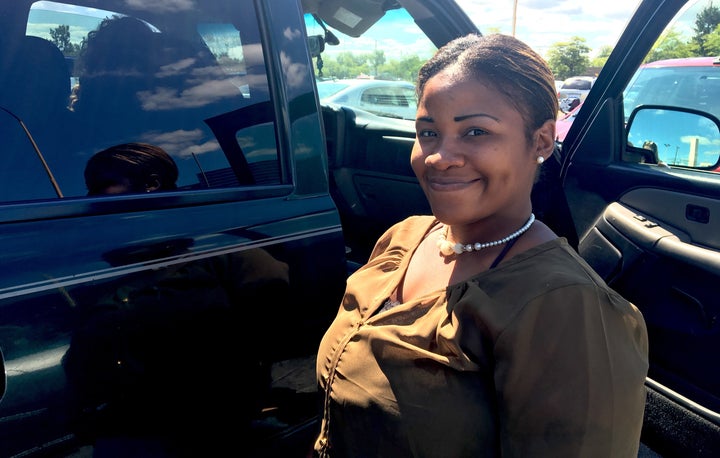 "He wasn't so caught up on [being] down on the blacks, but more so in a position of wanting to support and help blacks in the whole as a community," said Brooks, an undecided voter. "I believe he was not thinking when he said all those other negative things."
Calling all HuffPost superfans!
Sign up for membership to become a founding member and help shape HuffPost's next chapter
BEFORE YOU GO
PHOTO GALLERY
10 Times Trump Supporters Were Blatantly Racist