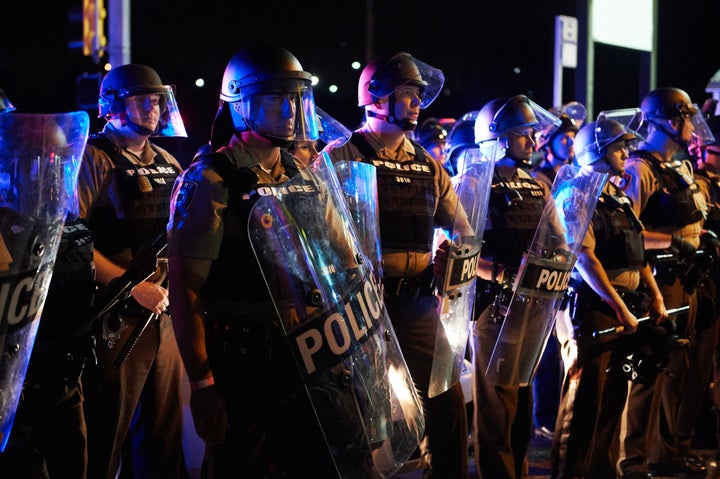 WASHINGTON ― The Justice Department under Attorney General Jeff Sessions has fundamentally altered an Obama-era initiative that allowed local police departments to voluntarily enter into a cooperative process to reform their practices, a move that essentially ends the program.
The Collaborative Reform Initiative run by the DOJ's Office of Community Oriented Policing Services (COPS) still has the name "reform" in the title, but it no longer has much to do with implementing change. Instead, according to guidelines released last week, the money Congress approved for the initiative will now fund more generic law enforcement grant programs that have a "clear and articulable nexus to effective law enforcement operations, public safety needs, and crime reduction goals."
Under the new plan, only membership-based "law enforcement stakeholder associations" qualify for the grants, which would bar some groups that had worked on Collaborative Reform programs in the past. The rule effectively directs money to organizations like the International Chiefs of Police (IACP) and ― theoretically ― police unions that backed President Donald Trump's election. Some more progressive law enforcement organizations that are not membership based, like the Police Foundation, would no longer qualify.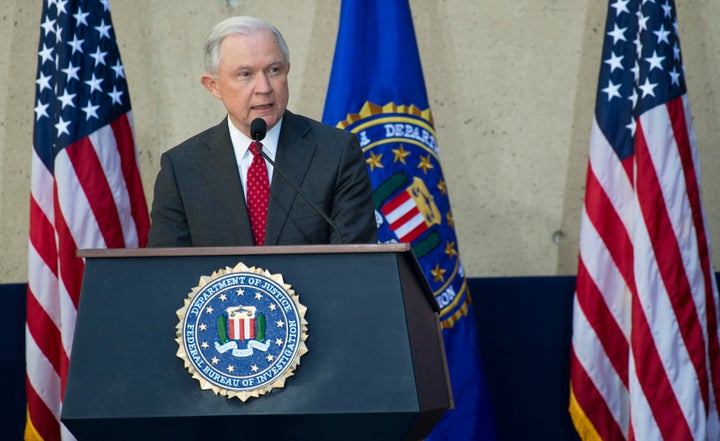 The new guidelines emphasize that DOJ is "recognizing local control," and offered a list of suggestions for topics the grants could address, like "problem-solving techniques and strategies targeting crime reduction and in particular violent, gang, and drug crime," as well as efforts "designed to prevent gang participation."
A DOJ official confirmed that the initiative is only keeping "Collaborative Reform" in its name "because that is what is in the appropriations language as the official program name."
Sessions announced the broad shift in the program several weeks ago. The new rules make it even clearer that the changes amount to a total overhaul of the program as it was envisioned.
"That would not be revised Collaborative Reform, or course correction, it would be the elimination of the program," Ron Davis, former director of the COPS office, said of the new rules. "I think this was obviously a decision not to engage in police reform at the Department of Justice."
Davis said that the Collaborative Reform process began in response to requests from local law enforcement leaders who wanted to partner with the federal government to improve their agencies. Police chiefs and sheriffs, he said, wanted a less adversarial approach than the so-called pattern-or-practice investigations run by the DOJ's civil rights division that look into widespread constitutional abuses and typically end in a lawsuit and a court-enforceable agreement to implement change.
Those pattern-or-practice investigations, which the Justice Department has backed away from under Trump and Sessions, resulted in major changes to police departments in places such as Ferguson, Missouri, Newark, New Jersey, Cleveland and Seattle, as well as other jurisdictions across the country. The separate Collaborative Reform program under the COPS Office had been used in places such as Spokane, Washington, Fayetteville, North Carolina, Las Vegas, Philadelphia, San Francisco and St. Louis County.
"This was an alternative, this was a way to help police departments, under their leadership, reform in the manner that they wanted to do it."
"This is what the field wanted, this is what we provided them. This was an alternative, this was a way to help police departments, under their leadership, reform in the manner that they wanted to do it," Davis said. "To take that away and say, 'You're now focusing on gangs,' is disingenuous, because one of the best ways to focus on gangs is to have a strong relationship with your community, to have an efficient and effective operation, and to do so in a constitutional matter."
Even the Trump administration's congressional budget submission described the Collaborative Reform Initiative as a "foundational tool that the COPS Office now has to offer, to use the tenets of community policing as the conversation to the path of reform."
Officials requested $10 million for the program in the 2018 fiscal year, up from the $9.9 million enacted for fiscal 2017.
In a March 31 memo, Sessions ordered a review of all programs to make sure they boosted "officer safety, officer morale, and public respect for their work." Though the Collaborative Reform process was intended to be non-adversarial, DOJ officials found the initiative didn't live up to those requirements because it identified problems in law enforcement agencies and recommended changes.
In a statement, a DOJ official said they were "revising" the initiative so that it provided "technical assistance to support law enforcement agencies in reorienting from reacting to crime to preventing crime and expanding and improving police-community cooperation to more effectively address crime and disorder problems."
DOJ's announcement on the grants said about $7.1 million will be available to local law enforcement agencies that want technical assistance on approved topics.
Popular in the Community