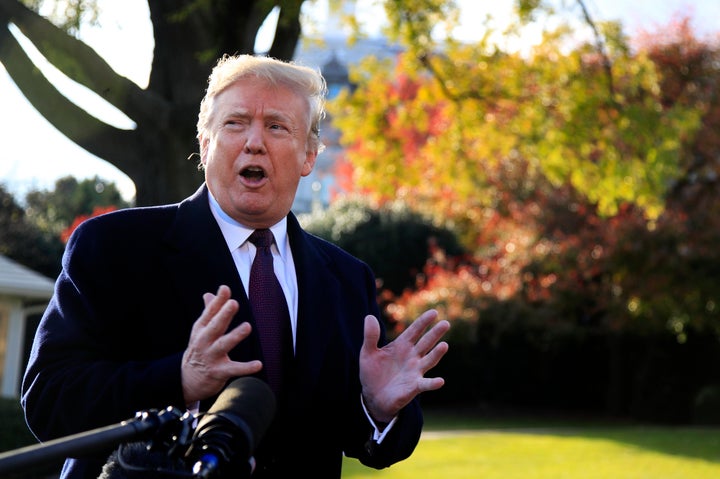 President Donald Trump wanted to order the Department of Justice to prosecute Hillary Clinton, his Democratic challenger in the 2016 election, and former FBI Director James Comey and had to be talked down from the decision by the White House counsel, according to a report Tuesday in The New York Times.
McGahn warned Trump that doing so would create massive political fallout, even saying he could be impeached for abuse of power. The Times, citing people familiar with the matter, reported that McGahn had other White House lawyers draft a memo saying as much.
Trump has continued to speak about those potential prosecutions and pondered appointing a special counsel to investigate Clinton and Comey.
Shortly before the 2016 election, Trump pledged during a debate with Clinton that if he was voted into office, he would appoint a special prosecutor to look into her use of a personal email server for official communications when she was secretary of state.
"I didn't think I'd say this, and I'm going to say it, and I hate to say it. … If I win, I am going to instruct my attorney general to get a special prosecutor to look into your situation because there has never been so many lies, so much deception," he said.
On Monday, The Washington Post published new details about the president's daughter Ivanka Trump and her use of a private email account to conduct government business. She sent hundreds of messages last year from her private email, in violation of federal rules.
"She wasn't doing anything to hide her emails," he said of his daughter. "I looked at it just very briefly today, and the presidential records — they're all in presidential records. There was no hiding."
Calling all HuffPost superfans!
Sign up for membership to become a founding member and help shape HuffPost's next chapter