In an interview with BBC reporter Emily Maitlis on Wednesday, Maitlis asked the new White House communications director, "What part of Donald Trump is not elite? The business side, or the politics side, or the inheritance side?"
Scaramucci stated that one of the reasons the president isn't elite is because of the foods he eats.
"Oh my god, there's so many things about the president. How about the cheeseburgers? How about the pizza that we eat?" Scaramucci said, before admitting that Trump is "very much so [elite]" about 30 seconds later.
But let's go back to Scaramucci's point about the pizza. Sure, Trump eats a lot of fast food, but the manner in which he eats it isn't exactly plebeian. As the following photos prove, he's either eating fast food with dining utensils, or he's eating it somewhere fancy like a private jet.
He is NOT, as they say, just like us. Take, for example:
That time he and Sarah Palin ate pizza (with a fork) in New York City: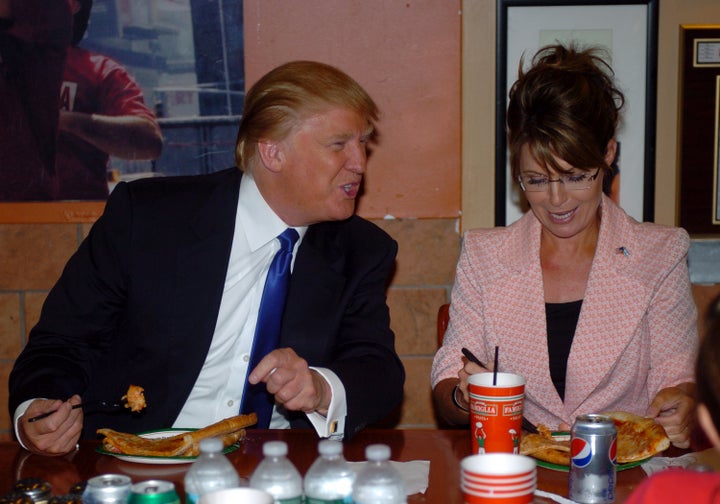 That time he made a recently-fired contestant from "The Apprentice" bring him cheeseburger pizza from Domino's. Totally regular!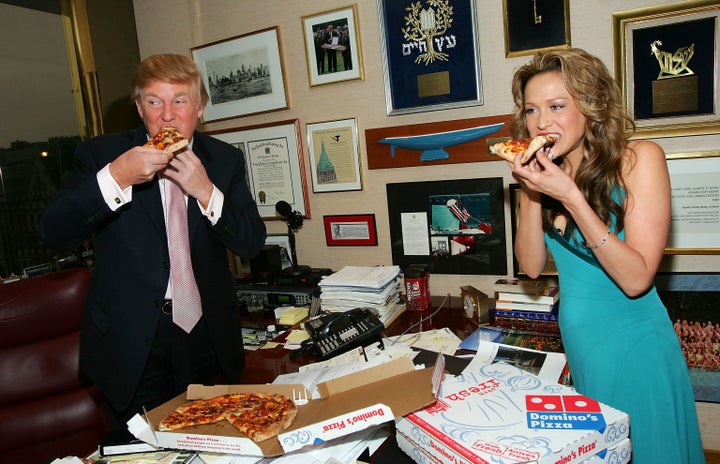 That time he enjoyed a taco bowl (prepared by a hotel bearing his own name) and declared "I love Hispanics!" Not elite at all!
That time he ate KFC with a fork and knife (from the seat of his private plane), as one does:
That time he launched a line of Trump Steaks, because most people who eat steak eat it from their own line of food, right?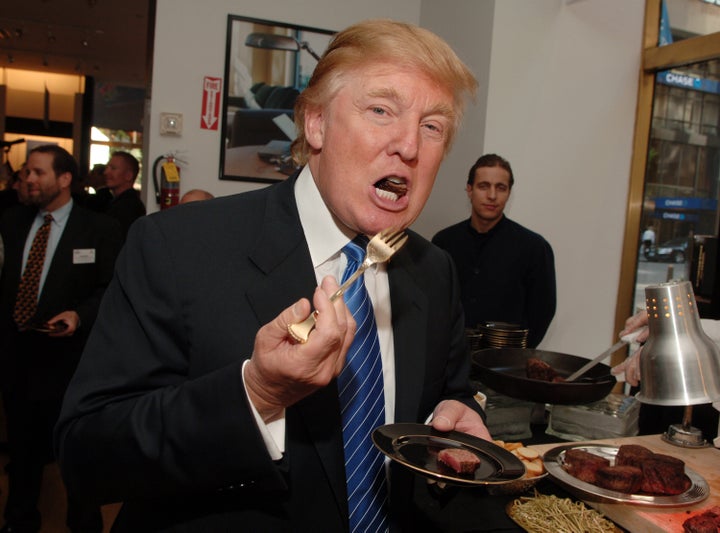 That time he ate pizza crust-first in a Pizza Hut commercial with his now ex-wife, Ivana Trump, like all of us plebeians do:
That time he ate french fries (sitting courtside, like we all do) at a Knicks game at Madison Square Garden: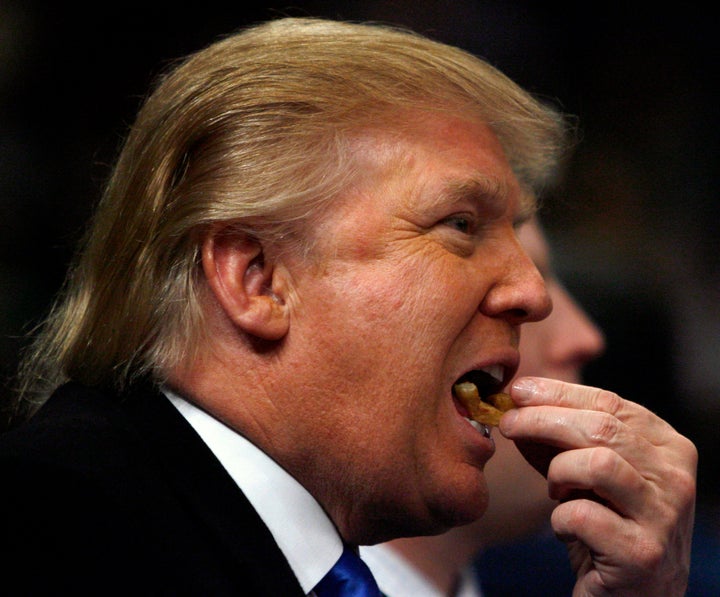 Yep, it's decided! Definitely not elite after all.