By Ana Tarlas and Aya Elamroussi
Javier Luna came to the U.S. from Peru when he was 24 years old in 1998. The economy was good, the job market was plentiful and American society was enthralled by the Monica Lewinsky scandal.
Luna lived in the U.S. through 9/11, the 2008 financial crisis and Donald Trump's shocking presidential win. He considers the U.S. his home.
"Once I touch American soil, I feel home," Javier said. "I feel safe. This is my home. I live here. I vote. I pay my taxes. I love this country."
Luna is a community organizer for Central American Solidarity Association, or CASA. It is non-profit organization in Langley Park, Md. that specializes in empowering immigrants and providing numerous services to the immigrant community at large. Most CASA consumers are from Latin America, speak little English and come from a low-income background.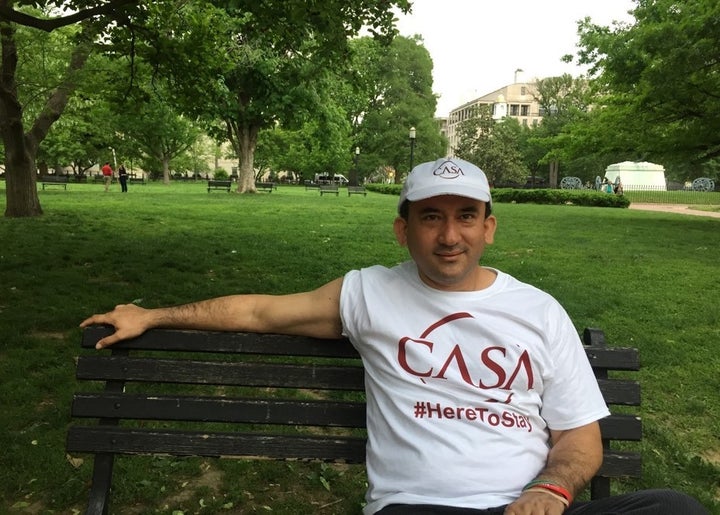 With 70 percent of its residents foreign-born principally in Central America, Langley Park is the heart of the Latino immigrant community in Prince George's and Montgomery Counties.
Luna added that the U.S. is his home, but President Trump's rhetoric and various executive orders have instilled a deep-rooted fear inside not only him, but the people who volunteer with, receive assistance from and work for CASA.
"I understand people are scared. They have reasons to be scared," he said. "I don't trust this administration. I'm very scared honestly of what can happen-- especially being here in Washington, D.C."
Atop a hill overlooking the nearby residential housing, CASA is run from an estate mansion in the heart of Langley Park. The mansion is as impressive as the work done at CASA with its soaring ceilings and intricate staircases. Dark wooden doorframes guide visitors room to room. Thick maroon carpet cushions a visitor's feet as they make their way around the mansion.
At CASA, Luna specializes in tenant advocacy. Often, he said, landlords take advantage of tenants because they don't speak English. Most tenants are likely undocumented and lack tools necessary to advocate for themselves, he explained.
"They suffer from injustice and inequality and abuse from the landlords. And we have a lot of these cases, especially in Langley Park." Luna said he loves helping the people of this community.
"I get paid to help people. That's what I do. It's amazing. It's beautiful."
Each room at CASA is full of life. In one, organizers discuss their plans for May Day. In another down the hall, young children play games. Next door to them is Anacamila Figueroa, Public Benefits Enrollment and Outreach Specialist at CASA.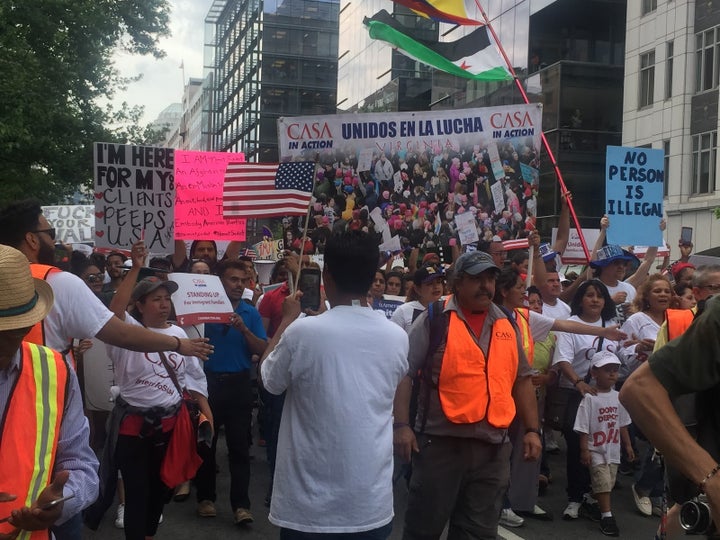 The most important part of her job at CASA, Figueroa said, is educating the people who rely on their services. Many do not speak English or cannot read and write, even in Spanish, particularly if they come from rural villages in Latin America.
"A lot of people don't even know how to make a phone call to make an appointment, or how to pay their monthly premium," she said. "We're really teaching a lot of life skills as well."
But these services are at risk under the current administration. Figueroa said CASA is one of Trump's targets. Since he took office in January, working at CASA is not the same. Figueroa said it is "totally different. The environment is totally different."
After Trump proposed the first executive order targeting immigrants, refugees and green card holders, Figueroa received frantic phone calls from a CASA consumer― a single mother. The woman asked Figueroa what was going to happen to her, because even though she had a green card, she and her family received public benefits like food stamps and Medicaid.
The political arm of CASA, CASA In Action, organizes events for the immigrant community to participate in protests, marches, and various political actions. CASA In Action also provides services like citizenship classes and registering immigrants to vote.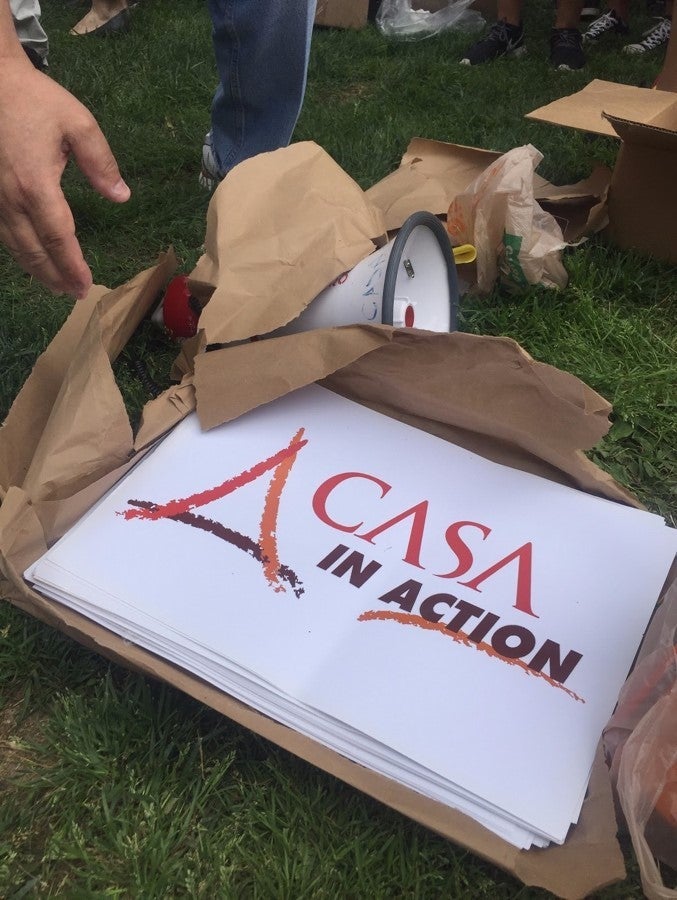 "On November the eighth, our whole community was distraught and completely left basically breathless by the results of the election," said Fernanda Durand, spokesperson for CASA In Action.
"We are not going to let the president push us around. We are going to speak out, we are going to march on the streets. We're going to continue to disrupt Washington and cities across the nation. We're going to demonstrate that the power of immigrants is important in this country."
Despite the fear CASA organizers, advocates and community face, Luna is optimistic and confident about the payoff despite the challenging work of volunteers and organizations, such CASA.
"When people get together, we get things done. If we get organized, we can do anything we want," she said.
Ana Tarlas and Aya Elamroussi are journalism students at American University. Aya Elamroussi is a communications intern for the Center for Community Change.
Related
Popular in the Community