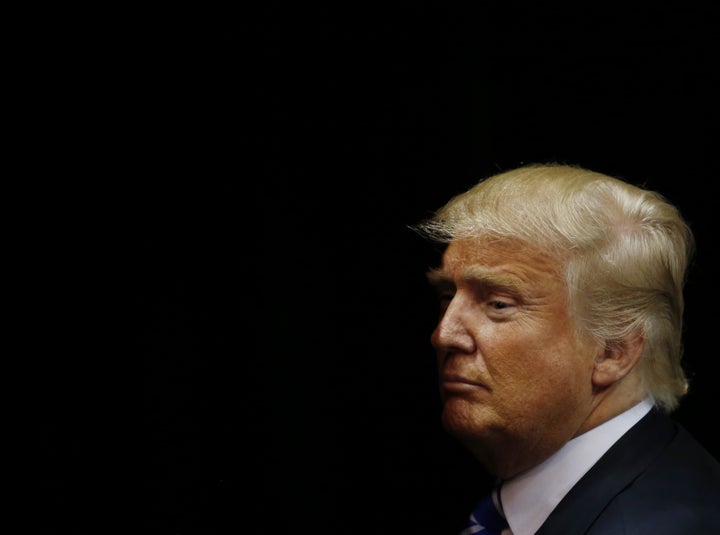 WASHINGTON - It was only a matter of time before kids started picking up the aggressive, divisive language that's become a hallmark of the 2016 presidential campaign.
"My students are terrified of Donald Trump. They think that if he's elected, all black people will get sent back to Africa," one middle school teacher told the SPLC. The teacher was one of more than 2,000 educators who opted to take a survey conducted through the SPLC's "Teaching Tolerance" program.
"I have had Muslim students called terrorists," said another teacher who submitted comments to the survey.
"There is a boy from Mexico, who is a citizen, who is terrified that the country will deport him if Trump wins," wrote a third teacher. "He is also scared that kids and grown-ups can and will hurt him."
Overall, more than two-thirds of the teachers who took the survey reported that their students -- mainly Muslims, immigrants and children of immigrants -- were worried about what could happen to them and their families after the November election.
And more than one-third of the teachers said they've noticed a rise in anti-immigrant and anti-Muslim sentiment among their students as well.
"I have had Muslim students called terrorists."
The report identified two troubling trends: more openly racist and vicious bullying of minorities, and more fear and anxiety among immigrants and minorities about what would happen to them if certain candidates for president are elected.
The survey did not name specific candidates, but teachers named Trump, the Republican front-runner, in more than 1,000 comments -- five times more often than they mentioned any of the other candidates.
The SPLC report also illustrates how American schoolchildren are adopting Trump's overall tone -- which so often includes name-calling and scapegoating. More than any specific policy proposal, teachers said, kids were expressing more hatred for more people.
"So many of my students have begun to show hatred towards refugees, low-income and poverty citizens, and there has been an increase in religious bias," one teacher wrote. Scores of educators shared similar sentiments in the survey comments.
"There's a sense that if someone doesn't agree with you, it's acceptable (even encouraged) to have hatred and anger towards them," wrote another.
"I can be neutral about Democrats and Republicans, but not about racists."
Best known for tracking and combating hate groups and extremists, the SPLC has also expressed alarm about the support that Trump's campaign is receiving from white nationalist groups.
Former Ku Klux Klan leader David Duke endorsed the real estate mogul earlier this year. Rather than denounce Duke outright on national TV, Trump hemmed and hawed, saying he would have to research Duke's beliefs before commenting. Many viewed this as a dog-whistle appeal to conservative Southern voters, some of whom are still skeptical of racial integration.
Against the backdrop of such a venomous presidential campaign, teachers told the SPLC that they're struggling with how to teach children what it means to debate respectfully, especially as the GOP race devolves into name-calling and trading insults about the rival candidate's spouse.
The report also revealed how teachers feel torn between wanting to use the presidential election to teach civics and worrying about expressing personal political opinions to their students.
More than 40 percent of the teachers who filled out the survey said they were "hesitant to teach about the election."
"I am less neutral, because I want to reassure my students I don't buy into racist rhetoric," wrote one teacher.
"I don't think it's as possible to be entirely neutral this year," wrote another. "If I were to say that Donald Trump had decent points I'd be agreeing with racist dogma. I can be neutral about Democrats and Republicans, but not about racists."
The Trump campaign did not immediately respond Wednesday to a request for comment on the SPLC report.
Support HuffPost
The Stakes Have Never Been Higher
Before You Go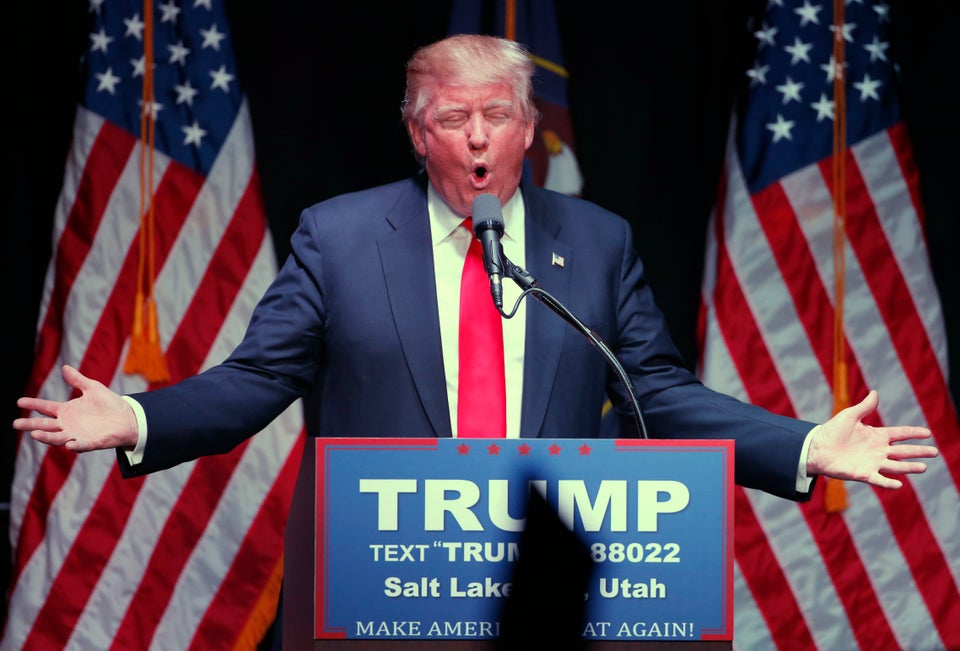 Scenes Of Hate At Donald Trump Rallies
Popular in the Community