WASHINGTON ― The Trump administration will tell about 200,000 Salvadorans who have been living in the U.S. for 17 years or more that they need to get out by September 2019 or face deportation.
The Department of Homeland Security's announcement on Monday that the administration will end temporary protected status, or TPS, for natives of El Salvador, comes after it did the same for about 50,000 Haitians and 2,500 Nicaraguans, and hinted it may soon eliminate protections for about 57,000 Hondurans. It also comes after President Donald Trump rescinded the Deferred Action for Childhood Arrivals program, or DACA, which granted deportation relief and work permits to nearly 700,000 current recipients.
That means nearly 1 million people currently allowed to live and work in the U.S. will soon be at risk of deportation unless they can find another way to gain legal status.
The Trump administration has indicated for months that it believes the "temporary" in "temporary protected status" has been wrongly overlooked for too long.
TPS for Salvadorans was first established in 2001 after earthquakes devastated the country. Only individuals who could show they had lived in the U.S. since before February 2001 can receive TPS, which allows them to work and live without fear of removal. Congressional Research Service puts the number of Salvadoran TPS recipients at about 260,000, but other experts say it is closer to 200,000 because some have gotten other immigration relief or left the country.
Immigrant rights advocates argue that it would be wrong for the U.S. to send Salvadorans back to a country with one of the worst homicide rates in the world, particularly when many have U.S. citizen children who could be targets for gangs if they go with their parents. Experts estimate that Salvadoran TPS holders are parents to about 190,000 U.S.-born children, who are American citizens.
DHS officials, who spoke to reporters on the condition they not be identified by name, said they considered factors in El Salvador such as reconstruction after the earthquakes, but not other issues such as gang violence, because the natural disasters were the reason for the initial TPS designation.
An official said only Congress can create a permanent solution for TPS recipients and DHS looks forward to working with lawmakers.
Although administration officials have said protections for current TPS holders should be left to Congress, it's clearly not a priority ― the White House hasn't mentioned it in documents laying out its policy goals on immigration.
Kevin Appleby of the Center for Migration Studies called it an "incredibly short-sighted" decision by the Trump administration that could hurt the U.S., which will lose contributions of TPS holders, and set back foreign policy in the region. Many TPS holders send money back to their home countries, boosting those economies, for example.
"We're pulling the rug out from under them," Appleby said. "We've made a promise to them over a long period of time and all of a sudden they have to sell their houses, they have to take their kids out of school and they have to return to a country that they really do not know and is incredibly dangerous."
"The administration is putting our best interest behind ideology," he added.
Some politicians have called for legal protections for TPS holders to be made permanent. Republican Rep. Mario Diaz-Balart of Florida, who has sponsored a bill that would allow people who have held TPS since January 2011 to gain legal status, criticized the administration's decision on Monday, and urged officials to reconsider.
"Since 2001, these people have established themselves in the United States, making countless contributions to our society and our local communities," Diaz-Balart said in a statement. "It would be devastating to send them home after they have created a humble living for themselves and their families."
This article has been updated to include the Department of Homeland Security's announcement of the decision.
Support HuffPost
The Stakes Have Never Been Higher
Before You Go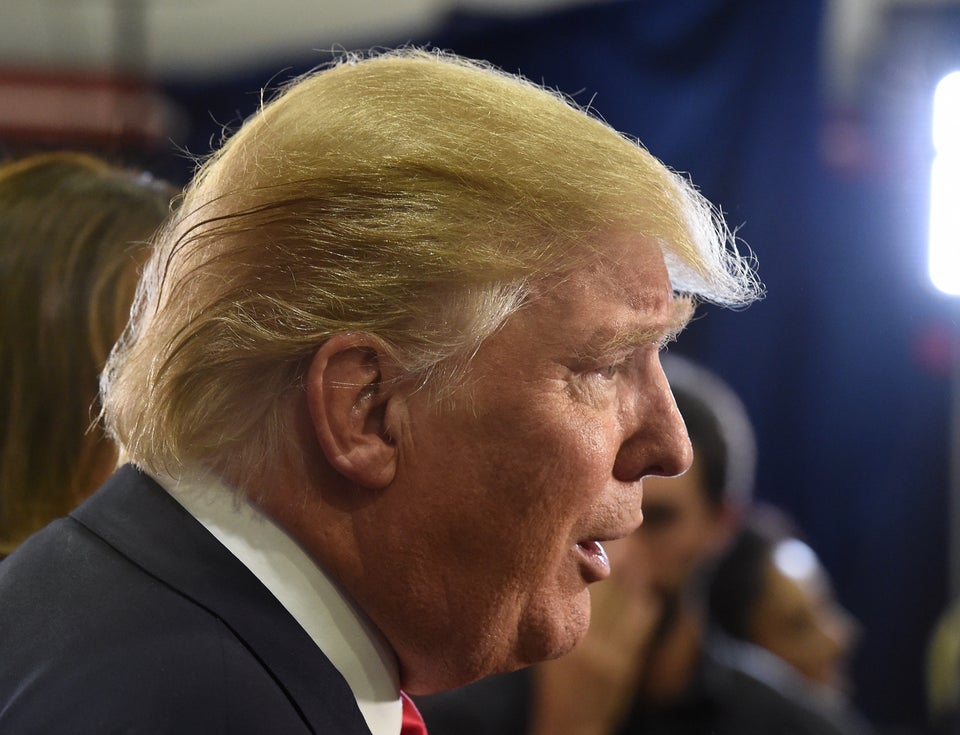 How Donald Trump Talks About Undocumented Immigrants
Popular in the Community