Trump never outright endorsed Le Pen, but he expressed support for the candidate, who put anti-immigrant, euro-skeptic views at the center of her campaign. The president even suggested on Twitter that last month's terror attack in Paris would help tip the scales in her favor.
Macron appears to be headed for a landslide victory, with early projections indicating he'll win about 65 percent of the vote. Former U.S. President Barack Obama officially endorsed Macron just days before the election.
The White House also issued a statement congratulating 39-year-old Macron.
"We congratulate President-elect Macron and the people of France on their successful presidential election," White House press secretary Sean Spicer said Sunday. "We look forward to working with the new President and continuing our close cooperation with the French government."
Hillary Clinton, the 2016 Democratic presidential candidate in the U.S., celebrated Macron's victory on Twitter, noting that both of their campaigns were targeted by foreign hackers.
Before You Go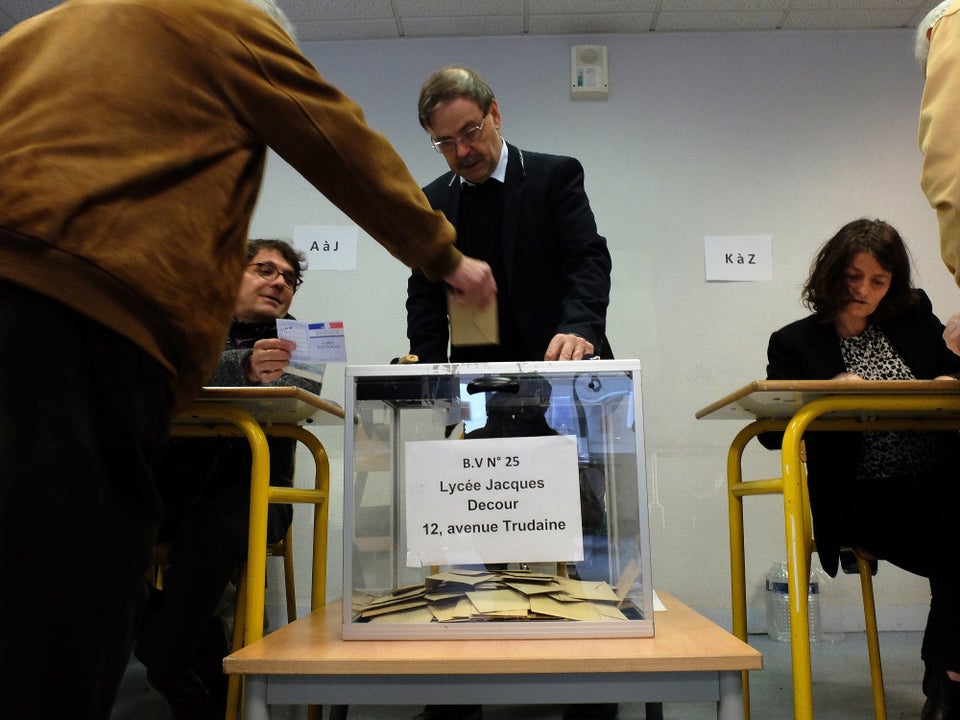 France Votes In Crucial Presidential Elections
Popular in the Community