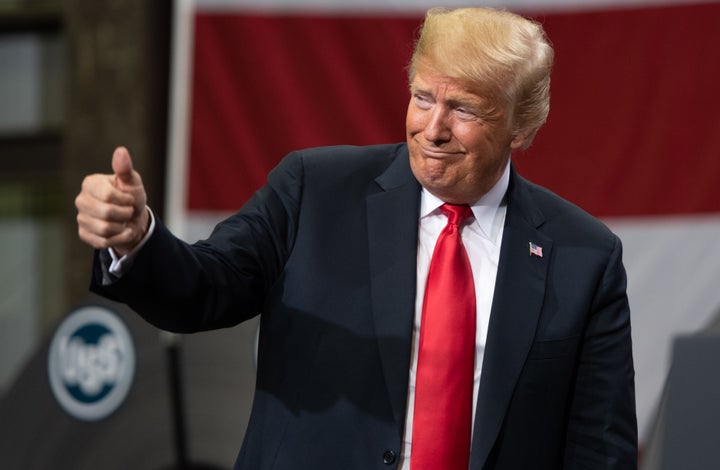 Lt. Gov. Casey Cagle had maintained a lead for the GOP nomination in the state's gubernatorial race since May, when he fell short of getting the 50 percent of the vote needed to win the nomination outright. He was considered the front-runner in the race, the one who had the best chance of taking on rising progressive star Stacey Abrams in the fall. 
But it all fell apart when, in a surprise move, Trump endorsed Brian Kemp, Georgia's secretary of state and Cagle's GOP rival in the race. The announcement blindsided Cagle's campaign and other GOP officials, including the leaders of the Republican Governors Association.  
A leaked internal tracking poll for Cagle's campaign that was obtained by a reporter for the Atlanta Journal-Constitution showed how the lieutenant governor's poll numbers nose-dived after Trump endorsed Kemp, who cruised to victory Tuesday.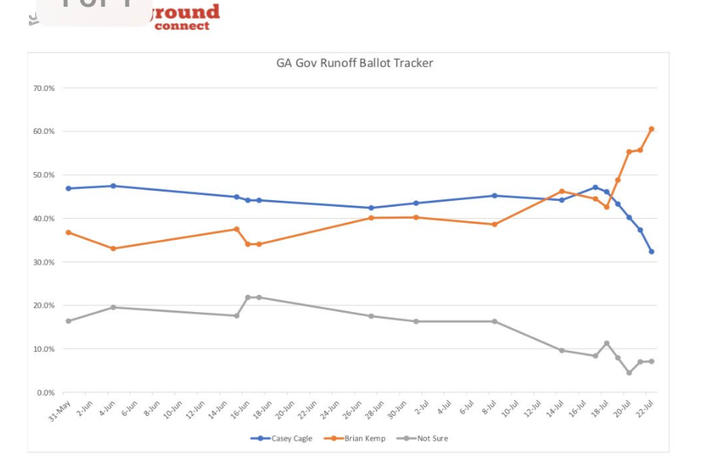 The dramatic boost for Kemp is a testament to Trump's enduring sway on the Republican electorate, despite growing criticism from GOP officials about his trade policies and his disastrous summit with Russian President Vladimir Putin.
"The president did not change the outcome, but it significantly impacted the margin, which means he had a very positive effect," Sen. Jonny Isakson (R-Ga.) said Wednesday of Trump's endorsement.
Trump's hold over the GOP voter base similarly explains the growing irrelevance of Sen. Jeff Flake (R-Ariz.), one of the president's loudest critics, who is retiring this year. A Democratic poll that was conducted in September of 2017, about a month before Flake announced his decision to retire, found the Arizona Republican with an abysmally low approval rating among GOP primary voters.
While Flake has not let up in criticizing Trump's words and actions, including what he called the president's "Orwellian" attempts at bending truths he did not like into an alternative reality, he has so far refrained from taking substantive action to force him to change his behavior. As a conservative, Flake still supports many of Trump's policies and nominees.
Asked whether Republican lawmakers factored in Trump's overwhelming popularity with GOP voters when considering whether to push back against the president's policies, such as his planned federal assistance to the farm industry, a type of move they railed against for years, Isakson demurred.
"I take the issues based on the issue," he told HuffPost. Trump is "a viable force in any primary, I'll tell you that. Particularly in the primary."
REAL LIFE. REAL NEWS. REAL VOICES.
Help us tell more of the stories that matter from voices that too often remain unheard.