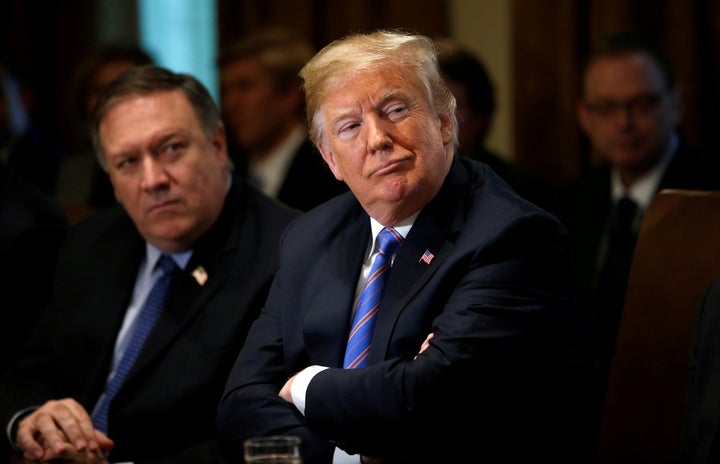 The Trump administration plans to eliminate the special waiver that allows California to regulate automobile emissions as part of its proposed revision of Obama-era standards, Bloomberg and Reuters reported Monday.
It is likely the proposal, which is expected to come out this week, would trigger a high-stakes legal fight between the federal government and the nation's largest car market.
The Environmental Protection Agency and the California Air Resources Board did not immediately respond to requests for comment.
The proposed overhauls would cap federal fuel economy requirements at the 2020 average level of 35 miles per gallon, instead of mandating that it surpass 50 miles per gallon by 2025. The Obama administration set those standards as part of a 2012 agreement with automakers to dramatically scale up fuel efficiency and reduce emissions from the nation's top source of climate-changing pollution.
Automakers celebrated the 2012 deal at the time. It compromised with California's far stricter standards, allowing car companies to manufacture American vehicles to one national standard. Under the Clean Air Act, California is allowed to set vehicle emissions standards higher than the rest of the country, and with nearly 35.4 million registered vehicles, the state commands powerful influence over the American auto market. A dozen other states, including New York, Massachusetts and Pennsylvania, have followed the Golden State's lead.
The Trump administration deemed the 2012 deal unworkable in April, citing lower gas prices and rejecting scientific calculations of the "social cost of carbon" in its 38-page finding.
The biggest obstacle, however, appeared to be California's waiver. Even if the Trump administration rolled back federal fuel efficiency standards, California vowed to maintain its stricter standards, essentially forcing auto manufacturers to continue to produce vehicles according to the Obama-era regulation. Former EPA Administrator Scott Pruitt met last month with CARB Chairwoman Mary Nichols.
Now, this week, the EPA and the National Highway Traffic Safety Administration are expected to propose barring California from setting its own fuel economy rules.
By reversing course on the fuel economy standards, the Trump administration could give a major boost to oil consumption, which would have fallen by 12 billion barrels and saved consumers $3,200 to $5,700 in gasoline costs over a vehicle's lifetime under the existing rule.
"This is a huge shift in regulatory oversight, and while it initially looks like a benefit for automakers, it adds a level of uncertainty none of them want," Karl Brauer, the executive publisher of auto industry researcher Kelley Blue Book, said in a statement.
He warned that the protracted court battle ahead will make it impossible for automakers to establish manufacturing plans.
"This combination will keep courtrooms busy and boardrooms nervous for the foreseeable future."
Popular in the Community