In a series of tweets on Tuesday, Trump urged GOP lawmakers to focus instead on issues of "far greater importance." The president-elect added the hashtag "#DTS," referring to his campaign promise to "drain the swamp" in Washington.
At the same time, however, Trump agreed with members of his party about the function of the office, calling it "unfair."
Republicans adopted an amendment Monday via a secret ballot to place the OCE under the "oversight" of the more lenient Ethics Committee. The new group, called the Office of Congressional Complaint Review, would not be independent and would no longer be able to investigate anonymous complaints.
The new panel would also be barred from releasing information to the public ― often a form of punishment in itself, even in cases where investigators are not able to bring actual penalties against members who were under investigation for ethics breaches.
Some lawmakers of both parties feel that members under investigation by the OCE are too easily tainted by the process, even if they're ultimately found innocent. They want accusers to have to put their names on any complaints they submit.
With his comments on Twitter, Trump appeared to contradict his own senior adviser and former campaign manager Kellyanne Conway, who'd downplayed the move during an interview with ABC's "Good Morning America" earlier that morning.
"The full House will vote on it today. The Democrats will have their say," Conway said Tuesday, citing what she called a Republican electoral "mandate" to make "significant change" in Washington.
"Gutting it doesn't mean there won't be a mechanism," she said. "There's also been an overzealousness in some of the processes over the years. We don't want people wrongly accused. We don't want people mired in months if not years of ethical complaint review."
In a statement released to the press, House Speaker Paul Ryan (R-Wis.) defended the move to weaken the OCE, which he said was in "need of reform."
"I want to make clear that this House will hold its members to the highest ethical standards and the Office will continue to operate independently to provide public accountability to Congress," he said. "The Office will continue to be governed by a bipartisan independent outside board with ultimate decision-making authority."
Before You Go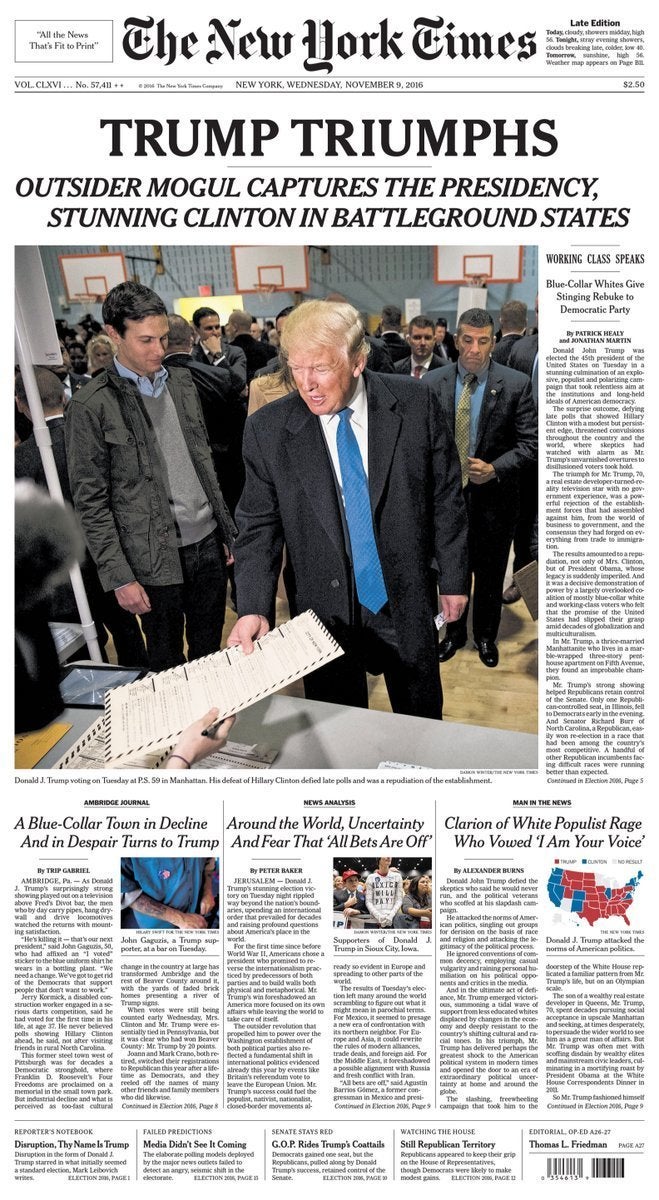 Newspapers React To President Trump
Popular in the Community