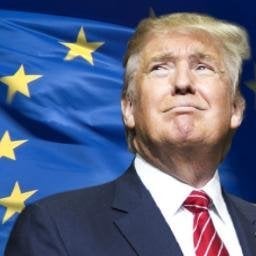 While Brexit marks the clearest expression of reaction-politics in Europe so far, the election of Donald Trump as President of the United States marks the most definitive chapter internationally yet in the unfolding saga of reaction-politics in the age of rage. His victory will only further expose growing rifts in Europe unless its principals reestablish a compelling narrative and demonstrate greater leadership in tackling challenges such as poor economic growth and the slowing but continuing migrant crisis. Furthermore, the failure by Europe's mainstream political parties to address past and present grievances more effectively will only further contribute to political polarization and increasing fragmentation across the continent. This underscores the fundamental need for more decisive action. Failure to do so could eventually lead to Europe's dissolution by default in the long-term.
So far, the trajectory is not particularly encouraging. France and the U.K. recently declined invitations to a hastily organized emergency meeting of E.U. foreign ministers aimed at forming a more united European response to Trump's electoral victory. Furthermore, both Bulgaria and Moldova just elected pro-Russia candidates as president further strengthening Moscow's influence in eastern Europe. After two inconclusive elections in less than a year, Spain's Popular party was finally able to form a minority government that still remains vulnerable to political and economic shocks at any given moment. Austrians may elect a far-right president in December and formal Brexit negotiations are yet to begin which risks opening a European Pandora's box.
However, reaction-politics' real next triumphant chapter may unfold on December 4th should Italians vote "No" in a government-backed referendum to alter the constitution. Prime Minister Matteo Renzi originally threatened to resign should the "No" vote prevail. Consequently, he converted the poll into a personal referendum on himself, his government and the broader mainstream political establishment in Italy. According to current polls, the "No" vote is ahead. If Renzi loses, it could result in his resignation, the dissolution of his government, a snap election or the creation of a technocratic government aimed to defuse an immediate crisis and restore stability in Italy, Europe and global markets.
However, it remains doubtful whether any such interim government could survive until Italy's next general election in 2018. It may be short-lived as reaction-politics could strike through mounting public pressure and a popular backlash. Furthermore, the populist Five Star Movement has edged ahead as Italy's leading party according to polls. It could effectively push for elections, upend the status quo in Italy and further destabilize a Europe overwhelmed by multiple crises on several fronts. Moreover, Italy's Five Star Movement calls for a referendum on Italy's membership in the Euro currency but not the European Union.
The E.U. is largely behind the curve in adapting to new global realities, threats and challenges. Although the E.U. technically embarked on an introspective journey immediately following the Brexit vote, a fundamental and practical reassessment of Europe followed by firm action is indispensable to the Union's survival. However, this process in unlikely to take place in earnest until after the outcome of national elections in France and Germany in April-May 2017 and September 2017 respectively. The Dutch elections of March 2017 could serve as a precursor as its far-right surges in polls and may prove kingmaker of any coalition government.
As Europe's leading powers, new governments in Germany and France would be expected to seize the initiative. However, their ability to lead this process faces complications should they fail to emerge from elections with robust popular mandates in 2017. The increasing appeal of populist parties in both countries – such as the National Front (NF) and Alternative for Germany (AfD) - and across the continent could deprive them of the necessary legitimacy and ability to set and implement a new agenda. NF's Marine Le Pen is expected to defeat the Socialist candidate in the presidential contest's first round but lose in the second round to the eventual center-right candidate. However, in an increasingly volatile environment, nothing can be taken for granted.
In Germany, Chancellor Angela Merkel's center-right CDU recently suffered a string of humiliating electoral defeats in state elections while the far-right gained seats. Similar performances are expected in upcoming state elections. In historical retrospect, Merkel's 2015 decision to open borders to over 1 million migrants may constitute the politically fatal error of overreach – marking the start of her political decline, and potentially the actual unraveling of Europe. Even if Merkel wins a fourth term after 11 years in power, she will be a weakened chancellor. Unless there is a serious change in the status quo, she may struggle to establish an effective agenda or complete a full term in office. Merkel just suffered another major setback by endorsing Frank-Walter Steinmeier, the current foreign minister and candidate from the opposing Social Democrat party, as Germany's next president.
Ultimately, even if populist parties do not win power outright, they are likely to continue determining the political debate throughout much of the western world for the foreseeable future. To a considerable extent, this marks some form of victory in of itself. Moreover, they will continue to thrive as long as sizeable segments of the population feel disenfranchised and excluded economically, politically, socially – and even culturally.
Calling all HuffPost superfans!
Sign up for membership to become a founding member and help shape HuffPost's next chapter
BEFORE YOU GO