UPDATE: 8:50 p.m. ― Pastor A. R. Bernard tweeted Friday evening that he had formally resigned from the president's evangelical advisory board on Tuesday over "a deepening conflict in values" between himself and the administration. His statement is below:
Few, however, addressed the president's handling of the events, including his comments that there is blame "on many sides" for the violence that occurred in Charlottesville, as well as his assertion that there are "very fine people" among the white supremacist and neo-Nazi groups that were gathered there.
Those who commented on the president's widely criticized statements after the Charlottesville violence either applauded them as "bold" or attempted to explain what might have been going through his head when he made them.
Jerry Falwell Jr., president of Liberty University, praised Trump's statements following the Charlottesville protests in a tweet on Wednesday:
Robert Jeffress, a Southern Baptist pastor, condemned white supremacy in an interview with Christian Broadcasting Network on Wednesday. But he defended the president's comments by saying: "Racism comes in all shapes, all sizes, and, yes, all colors. If we're going to denounce some racism, we ought to denounce all racism. I think that was the point the president was making and one we ought to all get behind."
Pentecostal preacher Harry Jackson said in an interview with CBN that he was happy the president "clarified" his position by specifically condemning white supremacists and neo-Nazis in a prepared statement on Monday after previously referring to blame from "many sides."
Trump later reiterated his initial comments, telling reporters: "You had a group on one side who was bad, and you had a group on the other side that was also very violent, and nobody wants to say that, but I'll say it right now."
He added: "You have people who are very fine people on both sides."
Among Trump's other faith advisors, the only one who hinted at any disagreement with the president's read on the violence in Charlottesville was evangelical consultant Johnnie Moore.
In an interview with Premier on Friday, Moore said: "The president is certainly guilty of being insensitive. But the question of whether the president bears the responsibility of Charlottesville ― I don't believe that. We all bear some responsibility for Charlottesville."
James MacDonald, a megachurch pastor and former member of Trump's evangelical advisory council, posted video remarks to Facebook on Monday that called on those in power to denounce white supremacy.
"The greater your influence, the greater your complicity if you don't call the Charlottesville rally and attack what it really is: a heinous act of domestic terrorism entirely rooted in racial hatred," he said, without referring directly to Trump.
HuffPost sent numerous requests for comment to the president's evangelical advisors on Friday. Only Moore responded by directing HuffPost to previously published remarks.
The difference between the reactions of Trump's evangelical advisors and those of his business and arts and humanities consultants is stark but not surprising.
It's no secret by now that 81 percent of white evangelicals voted for Trump on election day. As of early August, in a survey conducted by Public Religion Research Institute, 65 percent of white evangelicals said they have a favorable opinion of the president. Just 38 percent of Americans overall and 46 percent of white Americans feel the same.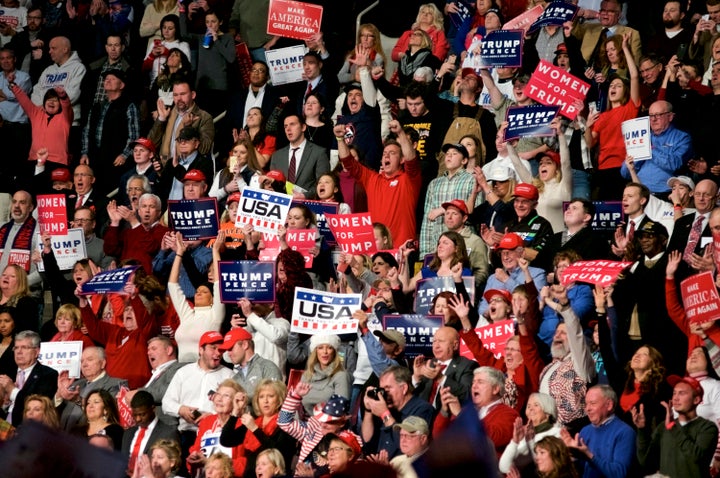 Some outside of Trump's evangelical advisors spoke out more sharply against the president's handling of the Charlottesville protests.
Denny Burk, a professor of biblical studies and ethics at a Southern Baptist college in Kentucky, called the president's comments "morally bankrupt and completely unacceptable."
"If ever there were a time for evangelical Christians to speak with biblical conviction and moral clarity, now is the time," he wrote in an article published Sunday and updated following Trump's remarks on Tuesday. "In doing so, no one should be taking their cues from the president of the United States on how to do this."
Others released calls for prayer and unity, which they urged Trump to model to the rest of the country.
"What I believe the president should do is call for a time out and call for a day of prayer for America's healing," wrote Tony Perkins of the Family Research Council in a statement released Thursday.
Michael Brown, a self-described Jewish Jesus-follower and evangelical, encouraged the president to put aside anger and be a "unifier."
"Do you remember offering a sincere apology for some things you said during the campaign, saying that you regretted some of your words? That made you bigger, not smaller, more powerful, not weaker, more effective, not less," Brown wrote in an article published Thursday on The Stream, which evangelical talk-show host Eric Metaxas also shared on Twitter.
Brown continued: "The same would happen today if you apologized for appearing to be combative at such a difficult time in our history and said that all of us as Americans must stand together against hatred and violence."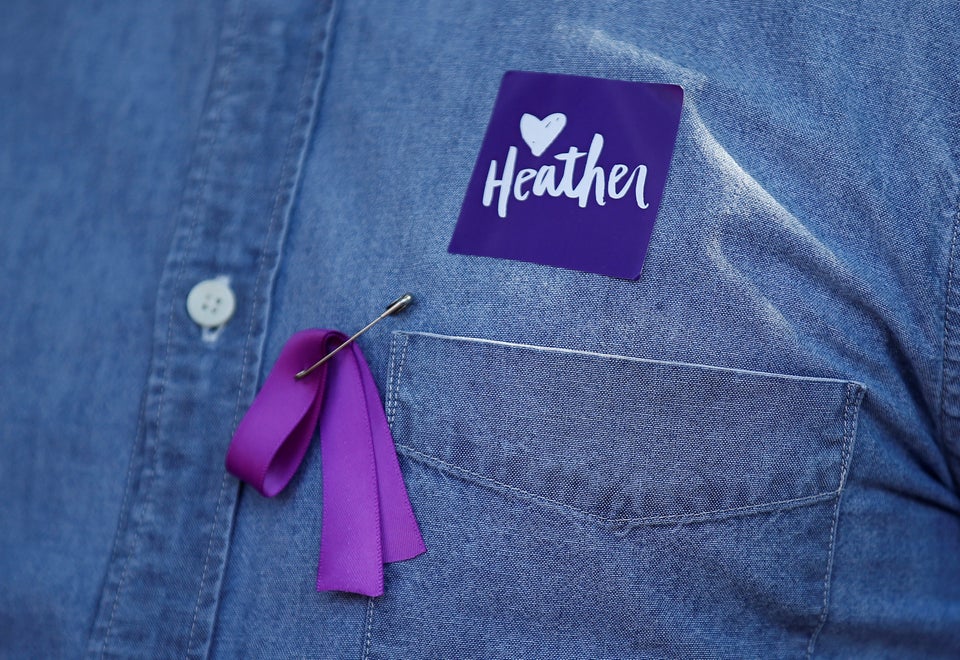 Memorial Held For Charlottesville Victim Heather Heyer
Popular in the Community