WASHINGTON — Furthering his attack on Obama-era climate policies, President Donald Trump has rescinded a rule that requires federal, state and local agencies to account for rising sea levels caused by climate change and to construct buildings, highways and other infrastructure to withstand flooding.
The sweeping change is included in an executive order on federal permitting for infrastructure projects that Trump signed Tuesday in New York City.
During an appearance Tuesday, Trump said the existing permitting process is "over-regulated," calling it "a massive self-inflicted wound."
"No longer will we allow the infrastructure of our magnificent country to crumble and decay," he said.
Eli Lehrer, president of the libertarian think tank R Street Institute, told HuffPost that weakening the flood standard will prove "extremely problematic for taxpayers," resulting in more structures being built in places where they shouldn't be.
"There's obviously legitimate things to be done to speed up infrastructure, but saying that we're not going to pay attention to flood risks is not the way to do it," Lehrer said. "And while it's possible more infrastructure will be built... it is also quite likely that a lot of what is built will be destroyed in relatively short order. So this does no good for anybody."
Trump's order rolls back the Federal Flood Risk Management Standard, which President Barack Obama established via executive order in January 2015. The policy — which the Federal Emergency Management Agency and other agencies have been working to implement — aimed to "reduce the risk and cost of future flood disasters" and "help ensure federal projects last as long as intended," the White House said in a release at the time.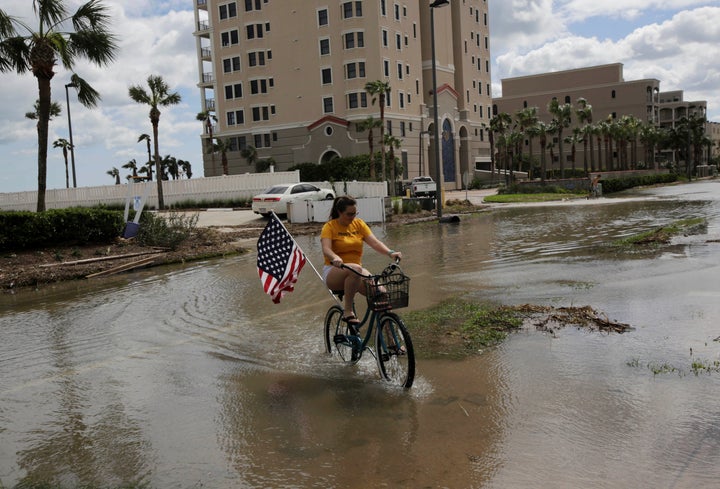 "Repealing the standard would be fiscal mismanagement and wasteful," the government budget watchdog group Taxpayers for Common Sense said in a statement. "It would effectively force taxpayers to subsidize construction that puts people and property in harm's way. This isn't even penny wise, pound foolish ― it's just foolish."
Rep. Carlos Curbelo (R-Fla.) said the move would waste taxpayer dollars and put communities at risk.
"When you're on the front lines like South Florida, we know the importance of having more resilient building codes to protect our infrastructure, especially when taxpayer dollars are used," Curbelo said in a statement. "This Executive Order is not fiscally conservative, it's irresponsible, and it will lead to taxpayer dollars being wasted on projects that may not be built to endure the flooding we are already seeing and know is only going to get worse."
Rafael Lemaitre, the public affairs director for the Federal Emergency Management Agency under Obama, told The Hill that the Obama-era standard is the "most significant action taken in a generation" to protect American infrastructure. Eliminating it, he said, is "self-defeating."
"We can either build smarter now, or put taxpayers on the hook to pay exponentially more when it floods," Lemaitre told the publication. "And it will."
As HuffPost reported in 2015, the standard directs agencies to use the "best-available, actionable hydrologic and hydraulic data and methods that integrate current and future changes in flooding based on climate science" when evaluating what is in the flood plain. It also gives agencies the option of building 2 feet above current base flood elevations for "non-critical" infrastructure and 3 feet above for "critical" infrastructure, or building to the standard of a 500-year flood (a flood with an estimated 0.2 percent chance of happening in any given year).
Before You Go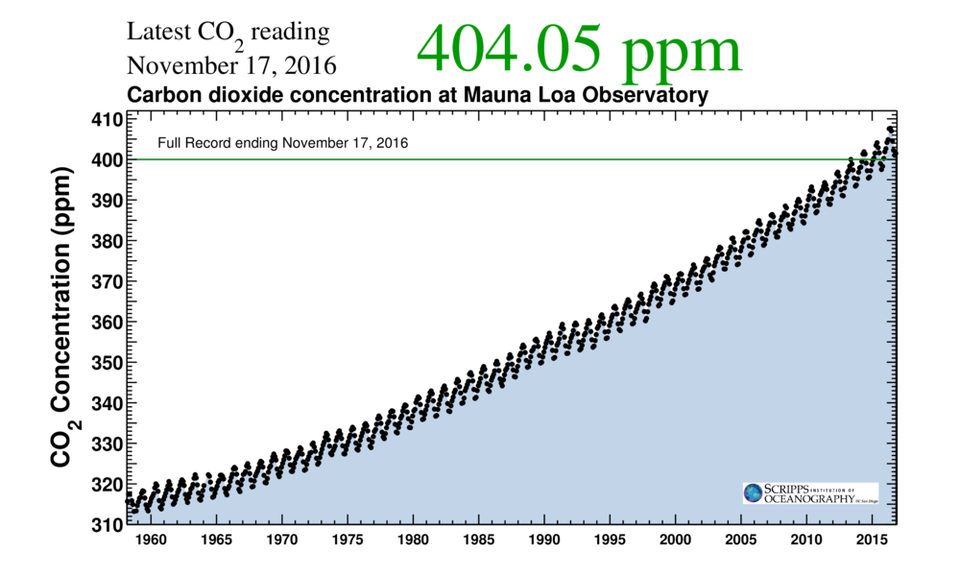 Climate Visuals For The Climate Change Denier In Your Life
Popular in the Community