WASHINGTON — President Donald Trump signed an executive order Friday aimed at opening up now-protected areas of the Arctic and Atlantic oceans to oil and gas development.
"I pledged to take action, and today I am keeping that promise," Trump said. "This executive order starts the process of opening offshore areas to job-creating energy exploration. It reverses the previous administration's Arctic leasing ban."
The signature comes less than 24 hours before thousands of environmentalists are slated to descend on the nation's capitol and city streets across the country to participate in the People's Climate March, a demonstration against Trump's environmental policies.
In a call with reporters on Thursday, Interior Secretary Ryan Zinke said the order, called the "America-First Offshore Energy Strategy," will add to the "success" of the president's first 100 days in office and put America on track toward energy independence.
The action instructs the Interior Department to review the current five-year oil and gas leasing program, finalized by the Obama administration in November, as well as the regulations and permitting process for offshore energy development. It also instructs Commerce Secretary Wilbur Ross to review all marine sanctuaries and monuments designated or expanded within the last 10 years, as well as to refrain from designating or expanding any existing marine protected areas, Zinke said.
The order "will cement our nation's position as a global energy leader and foster energy security for the benefit of the American people without removing any of the stringent environmental safeguards that are currently in place," Zinke said,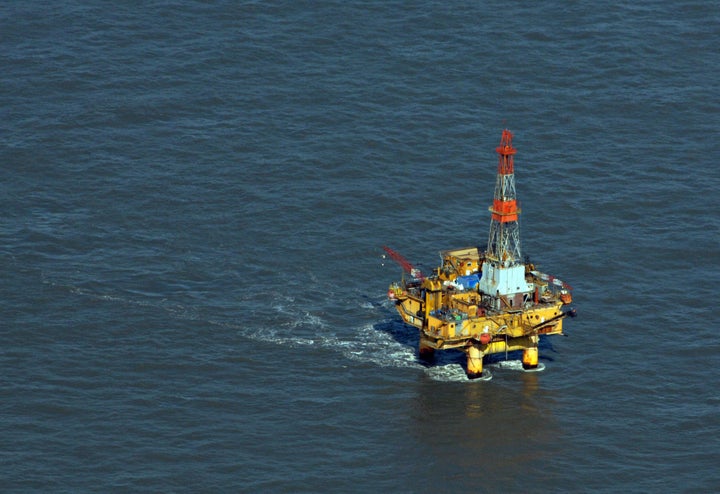 In November, citing environmental concerns, President Barack Obama's Interior Department instituted a temporary ban on drilling in the Arctic's Beaufort and Chukchi seas between 2017 and 2022, thereby limiting offshore drilling to the Gulf of Mexico and Alaska's Cook Inlet. One month later, Obama used his executive authority to extend permanent protections for large swaths of the Arctic and Atlantic oceans, relying on a provision of the 1953 Outer Continental Shelf Lands Act. The permanent withdrawal encompasses the entire U.S. portion of the Chukchi Sea and significant portions of the Beaufort Sea. It also covers 31 canyons in the Atlantic, stretching from New England to the Chesapeake Bay.
In December, an Obama administration official said "no president has ever acted to reverse an indefinite withdrawal" and that the permanent ban would "stand the test of time."
As he did with Wednesday's monument order, Zinke stressed that Friday's order simply calls for a review and that the current five-year plan remains in place. He said he understands that people will have concerns about how increased development will impact the environment, but that both he and Trump are committed to protecting natural resources.
"I've spent a lot of time in the Middle East and it is better to produce energy here under reasonable regulations than have it be produced overseas with no regulations," he said. "Environmentally, I can tell you we have the highest standards in the world."
Environmentalists have their doubts about the Trump administration's environmental stewardship — and rightly so. Since taking office, Trump has acted quickly to derail America's actions to combat climate change, a crisis he has dismissed as "bullshit" and a "hoax." He's also proposed sweeping cuts to the Environmental Protection Agency and other scientific agencies.
Jacqueline Savitz, a senior vice president for the nonprofit group Oceana, said that expanding "dirty and dangerous offshore drilling" would be "a huge, bad, stupid mistake." She noted that the order comes nearly seven years to the day after the Deepwater Horizon oil spill in the Gulf of Mexico.
"The president's efforts to benefit energy producers won't make America great again. It will simply enable corner-cutting and set us up for another havoc-wreaking environmental disaster," she said. "We need smart, tough standards to ensure that energy companies are not operating out of control. In their absence, America's future promises more oil spills and industrialized coastlines."
"Trump is again going all-in for his Big Oil backers, with an executive order that attempts to undo President Obama's historic action"
Sierra Weaver, senior attorney at the Southern Environmental Law Center, called the order a "slap in the face" to the millions of Atlantic coastal residents who reject offshore drilling there.
"Trump is again going all-in for his Big Oil backers, with an executive order that attempts to undo President Obama's historic action," Earthjustice President Trip Van Noppen said in a statement. "Trump's short-sighted order reverses climate progress and imperils coastal communities, irreplaceable wildlife, and our shared future. It is also against the law. We will go to court to enforce the law and ensure President Obama's protections remain in place."
Asked by a reporter if the administration has been approached by any oil companies interested in drilling in the Arctic, Zinke said "no."
Before You Go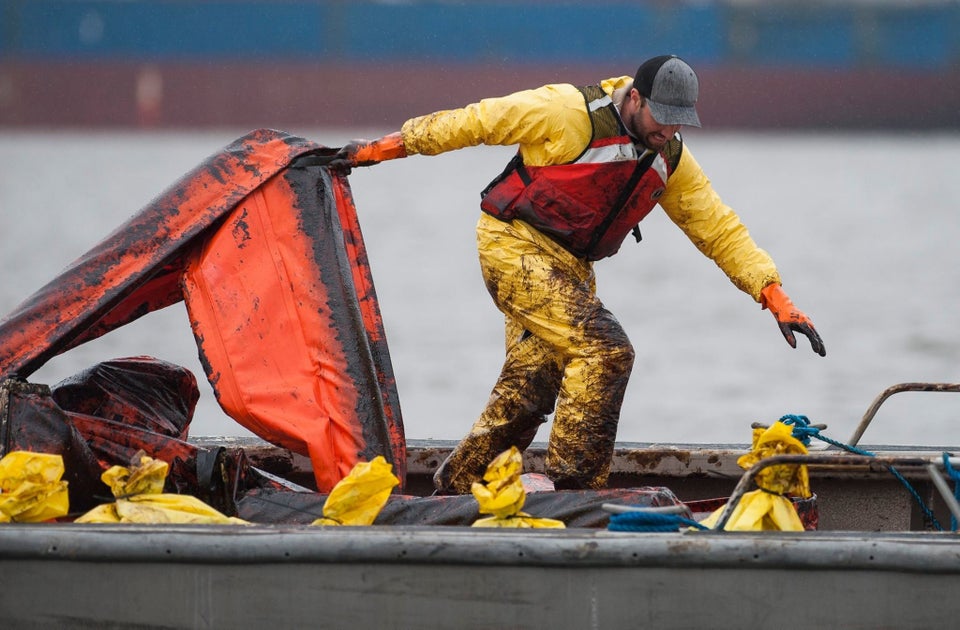 Recent Oil Spills
Popular in the Community