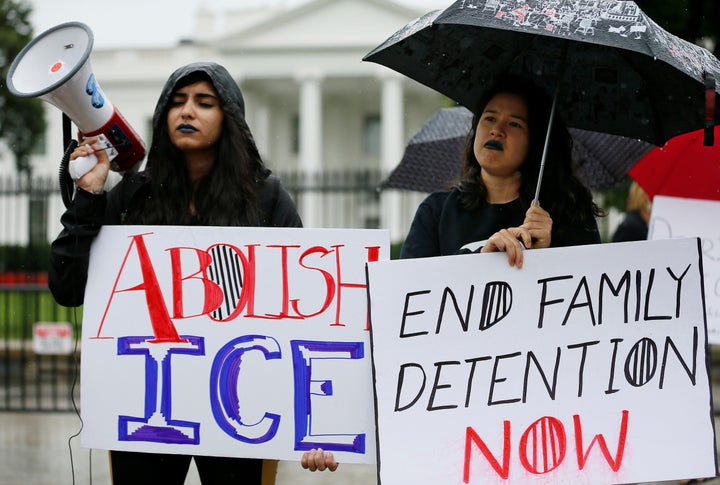 The way the Trump administration talks about it, you'd think there are only two ways to respond to families crossing into the U.S. illegally: either separate kids from their parents while the adults are tried as criminals or put entire families into indefinite detention.
But there's an alternative approach that's cheaper, more humane and incredibly effective. The Trump administration just doesn't want to use it.
The Family Case Management Program, which President Donald Trump ended several months after taking office, was meant to keep track of immigrant parents and kids in removal proceedings without having to keep them locked up. It was relatively small ― about 950 families in five locations. But it was hugely successful: More than 99 percent of families in the program showed up for their court dates, and 97 percent participated in required check-ins with their case managers, according to a report from Geo Care, the private prison company that operated the program. And it reportedly cost the government just $36 per family each day, versus $319 per bed per day in a family detention center.
Now, as the Trump administration and Republicans in Congress seek to expand the government's ability to lock up immigrant families long term, Democrats and immigrant rights advocates are asking why they don't bring back the alternative program in an expanded version.
"In both bills the plan is to incarcerate families," Rep. Zoe Lofgren (D-Calif.) told HuffPost. "To put mothers in cages with toddlers, as if that's the only alternative, which clearly it is not. Unless your intention is to be punitive and harsh and punish people before seeking asylum."
The FCMP was meant for people deemed too vulnerable for detention, such as pregnant or nursing women or families with special needs children. It required families to be briefed on their responsibilities in the immigration court process, which can be complicated, and to check in regularly with Immigration and Customs Enforcement and their case manager. Case managers referred families to services — such as lawyers and children's school enrollment — and, if they received a deportation order in court, helped them prepare to return to their native country.
It was a success story for alternatives to detention, according to experts who served on an advisory committee for the program.
"The message is if you do this kind of frequent and fairly intensive case management, you can get almost 100 percent compliance," said Randy Capps, the director of research for U.S. programs at the nonpartisan Migration Policy Institute. "You don't have to detain people."
ICE abruptly shut down the program last June with little explanation for advisory committee members, some of them said. They were simply told at a meeting that it would be their last.
Agency spokeswoman Sarah Rodriguez said in a statement that ICE discontinued the program after determining that other alternatives to detention "proved to be a much better use of limited resources" with similar rates of compliance. She added that "removals of individuals on [alternatives to detention] occur at a much higher rate" than the FCMP.
"There are no plans to reinstate the FCMP at this time," she said.
That method for assessing the program doesn't make sense, said another former member of the FCMP advisory committee, Michelle Brané, the director of the migrant rights and justice program at the Women's Refugee Commission. The FCMP wasn't in effect long enough for many of the participants to complete their removal proceedings, she said. She added that the program's purpose was to ensure immigrants went to their removal hearings and that whether those hearings resulted in relief or deportation was irrelevant.
"The program's efficacy shouldn't be assessed by removals because if people are getting legal help and qualify [for relief], then that's not a removal, but it is full compliance," she said. "That means their system works."
Another ICE spokesman, Matthew Bourke, said in an email that removals were "a relevant way to determine the program's effectiveness" because a key reason ICE created the program "was to promote participant compliance with immigration obligations which included final orders of removal."
He said that immigrants monitored under other alternatives to detention comply with court hearings more than 99 percent of the time and with check-ins almost 98 percent of the time.
But it's unclear whether expanding alternatives to detention is part of Trump's plan to address the issue of families arriving at the U.S.-Mexico border. It's certainly not one he has boosted. His executive order this week, which he said would stop routine family separations for unauthorized immigrant families, presented only detention as an option.
Immigrant rights advocates are pushing for policymakers to remember that detention isn't the only option.
"ICE has a whole range of alternatives to detention," said Ashley Feasley, a former advisory committee member and the director of policy at the U.S. Conference of Catholic Bishops' migration and refugee services. "These are existing programs that could be implemented now in lieu of building large-scale family-child detention facilities."
Before You Go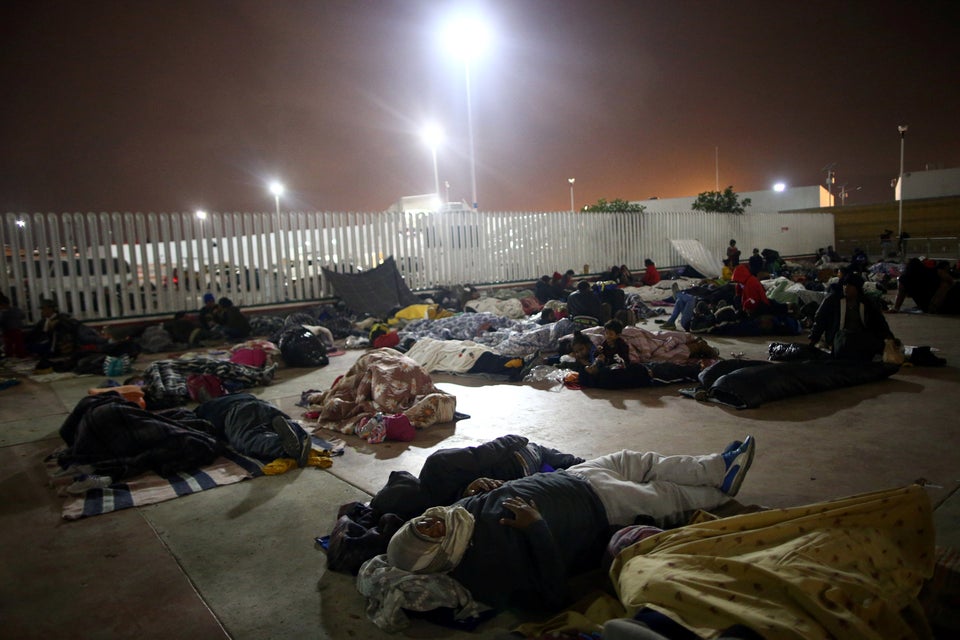 Migrant Caravan