President Donald Trump rolled out his alternative to systematic family separations at the border last week with a new plan: a massive increase of family detention.
Rather than separating children and parents apprehended at the border, Trump signed an executive order on Wednesday that requires the Department of Homeland Security to detain families together and asks the military to make space available for detention facilities. Immigration and Customs Enforcement, the agency charged with detaining migrants facing deportation, followed up Friday with a Request for Information asking contractors to submit proposals for the creation of 15,000 more family detention beds.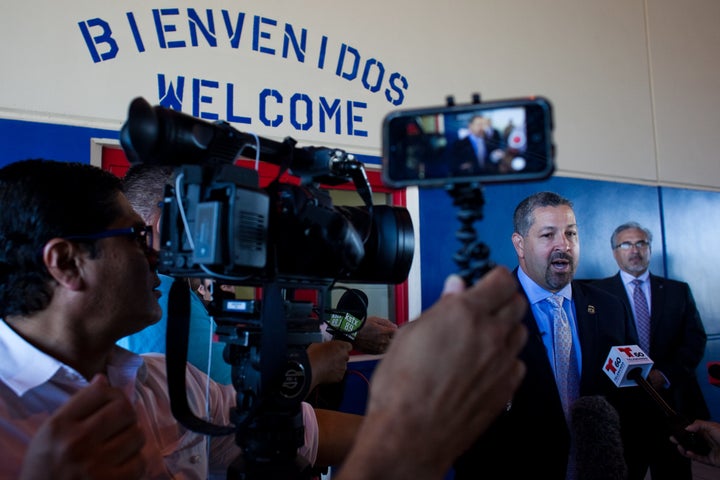 Family detention centers are vastly more expensive than facilities designed to lock up single adults. By court order, they must be less secured than typical immigrant detention facilities because they house children. The federal government takes on the expense of educating the migrant kids they lock up, along with providing medical care, casual clothing, child care supplies including diapers and high chairs, and more open space.
All of that inflates the cost of the average family detention center bed to around three times the $134 per day that the federal government currently pays to detain a single adult. ICE now runs only three family detention centers ― two in Texas and one in Pennsylvania. They total about 3,750 beds, although, at least in Texas, they rarely fill to capacity because adults can only be housed within the same pods as children they are related to due to a state court order, citing a need to prevent abuse.
Homeland Security, ICE's parent agency, is already looking at ways to reshuffle the money that it has within the department. The Coast Guard might cough up $77 million to lend ICE a hand, according to The Washington Post.
But ICE would burn through that cash in about two weeks if the agency's family detention vision becomes reality. A back-of-the-napkin estimate for the cost of adding 15,000 new family detention beds puts the total cost at roughly $2 billion annually ― a figure that amounts to more than a quarter of ICE's total budget for this year. Building new facilities means the agency would assume those expenses for years to come.
"ICE just does not have the money for that," John Sandweg, who led ICE for seven months during the Obama administration as an acting director, told HuffPost. "Without congressional approval, there's nowhere near enough money to cover this."
The budget chasm separating the White House's family detention dream from reality is likely even greater than those rough figures suggest. In addition to the high cost of locking up families, ICE would have to foot the bill for the construction of new facilities. When the Obama administration hastily contracted CoreCivic, the country's largest private prison contractor, to build a family detention center in Dilley, Texas, in 2014, the daily cost per bed came out to roughly $450 and was renegotiated only later, according to Sandweg. ICE agreed to that high early cost partly to offset construction costs.
"ICE has entered into some pretty bad contracts in the past, because they do them like this," said Alonzo Peña, the former deputy director of ICE. "All of a sudden, there will be this emergency need and they enter these contracts and they're not going to be advantageous to the government. The cost is very inflated. There's not a lot of competition or oversight. They skip a lot of the normal bureaucratic processes that are involved."
Locating the new detention centers on military bases ― as the executive order suggests but the Request for Information does not ― might defray the cost somewhat by sparing the government from acquiring the land.
But it would do little to stifle the ongoing expense of running the centers, and other parts of the ICE budget would be sure to balloon as well, according to Tracey Valerio, ICE's former executive associate director for management and administration. The White House insists that parents will still remain exposed to criminal prosecutions for illegal entry, for example, which would add transportation costs to shuttle parents to the new centers, then to criminal court and back to the centers again.
Even before attempting to take on such an ambitious detention project, ICE had already projected a roughly $300 million overrun in its detention budget, according to Valerio, who left ICE a few weeks ago.
"This is a big stretch," Valerio said. "Family detention is not an off-the-shelf commodity. For single adults, we can rent beds from a county jail. But the rest of the criminal justice system isn't in that business."
ICE did not respond to multiple emails requesting comment.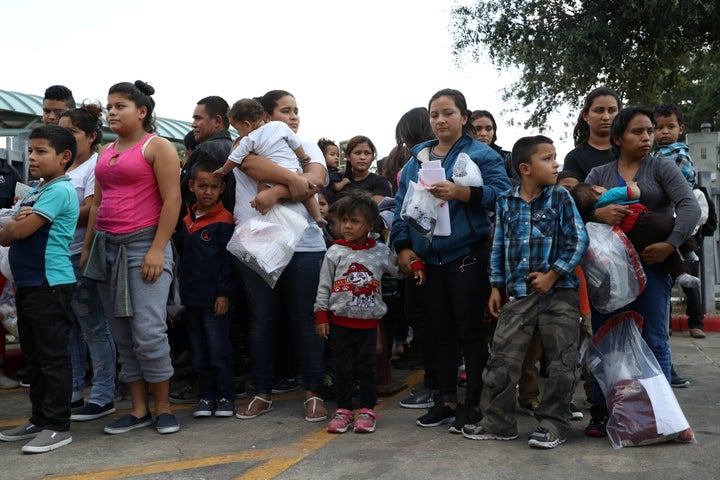 Even if ICE were able to come up with the money, family detention centers remain little more than lavishly expensive temporary holding centers, due to a 2015 order from U.S. District Judge Dolly Gee requiring ICE to release migrant children from family detention within 20 days. The ruling emanated from an ongoing lawsuit over the 1997 Flores Settlement, which requires the federal government to detain children in the least restrictive setting possible, which generally means release.
The Trump administration, whose officials deride the Flores Settlement as "catch-and-release," asked Judge Gee last week to reconsider the ruling. But if her harsh rulings against the Obama administration's attempts to rapidly expand family detention are any indication, the government will face a drawn-out process of appealing its way to a higher court if it has any hope of rolling the Flores ruling back.
That leaves ICE with a choice: Either go back to the status quo of releasing mothers and their kids from family detention with a notice to appear in immigration court, or return to the policy of splitting parents from their kids that sparked a humanitarian backlash against the Trump administration.
It's a dilemma for Trump, according to Simon Rosenberg, president of the New Democrat Network, a progressive Washington think tank. Walking back his hard-line immigration stance makes him look weak on his core campaign issue, but moving in the direction charted by the White House is prohibitively expensive, legally complicated and increasingly repugnant to much of the public.
"This is Trump's Vietnam," Rosenberg said. "He can't win, and he can't get out. They're beginning to realize that he can't really achieve what he said he was going to achieve."
For some of Trump's critics, the cost of embracing such a massive expansion of family detention is all the more misguided because it discards far cheaper options.
The Obama administration experimented with alternatives to detention that used ankle-monitoring, case managers, frequent check-ins or a combination of all three to ensure that families who crossed together made their court appearances and kept in touch with ICE. One pilot project, called the Family Case Management Program, boasted a compliance rate on court appearances of 99 percent, according to a study by the Women's Refugee Commission.
"ICE doesn't have to detain people to track them," Randy Capps, a research director at the nonpartisan Migration Policy Institute, told HuffPost. "They don't have to detain people to make sure they come to their immigration court hearings. And they don't even have to detain them to prioritize their cases for court hearings."
"I don't understand why the administration is so hung up on detention ― it's outrageously expensive," Sandweg said. "And what do you get for that? Obama tried it and you don't even get deterrence. Deterrence comes from actually removing people."
Before You Go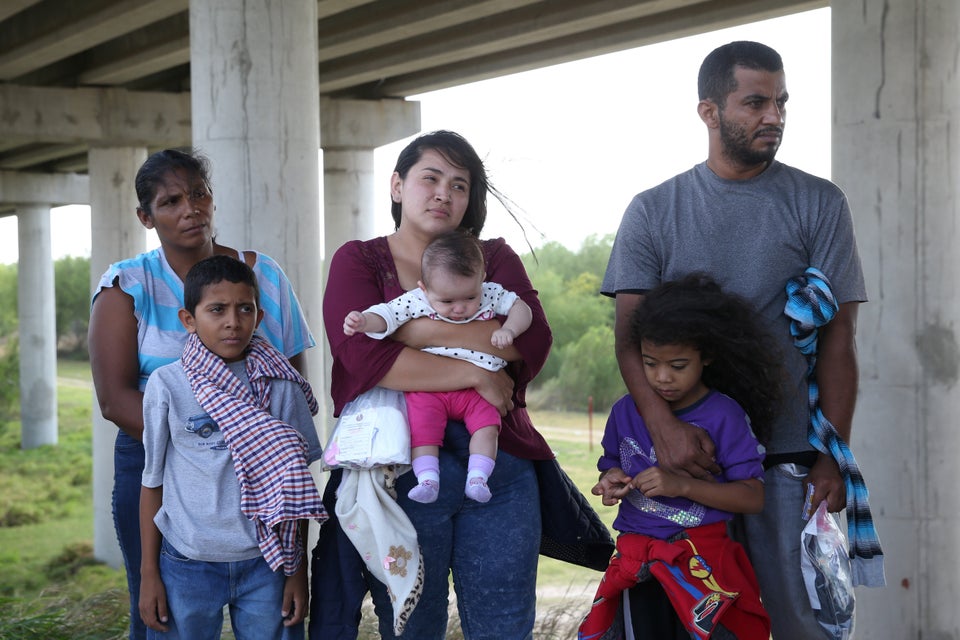 Immigrant Families At The U.S.-Mexico Border