WASHINGTON ― President Donald Trump's pick to replace James Comey as FBI director emphasized the independence of the law enforcement agency during his confirmation hearing on Wednesday and pledged to protect the bureau from political pressure.
Christopher Wray, appearing before the Senate Judiciary Committee, painted himself as someone willing to stand up to the Trump administration.
"My loyalty is to the Constitution and the rule of law," Wray told lawmakers during his opening statement, apparently referring to Trump asking Comey to pledge loyalty to the president.
Asked how he would respond if the president asked him to do something unlawful or unethical, Wray responded, "First I would try to talk him out of it, and if that failed, I would resign."
Members of the Senate Judiciary Committee, especially Democrats, repeatedly pressed Wray to prove that he would resist pressure from Trump to slow-roll the Justice Department's ongoing probe into Russian election interference and possible collusion with the Trump campaign. After Trump fired Comey in May, the former FBI director testified that the president had summoned him for private meetings and asked him to drop parts of the probe.
Comey expressed discomfort with the meeting, fearing it compromised the FBI's independence.
Wray said Wednesday that it would be "highly unlikely" that he'd ever meet with Trump one-on-one. "In my experience, it would be very unusual for there to be any kind of one-on-one meeting between any FBI director and any president," he said.
If the president made such a request, Wray said he'd call up Deputy Attorney General Rod Rosenstein and try to follow DOJ policy about contacts between the White House and the department.
He said no one had asked him for any loyalty oath, and that he wouldn't give one. He also said he has not spoken with anyone in the White House about the decision to fire Comey.
Wray said he would stand ready to resign at a moment's notice if he deemed it necessary and that "there isn't a person on this planet whose lobbying or influence" could convince him to drop a proper investigation.
"You have to be able to stand firm to your principles," Wray said.
Before You Go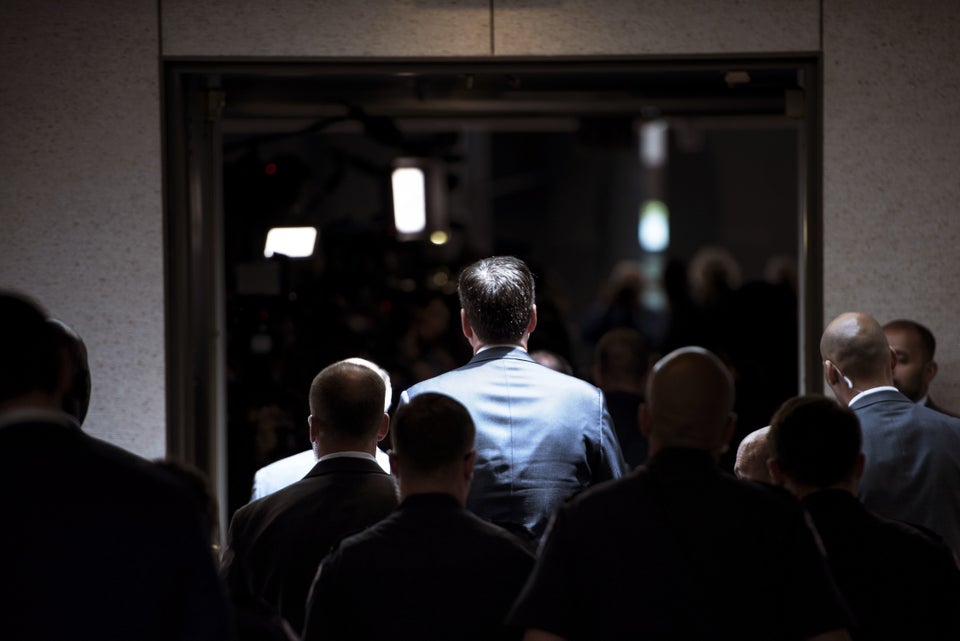 Photos From James Comey's Testimony
Popular in the Community