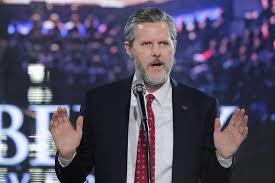 RICHMOND, Va. (AP) — Liberty University President Jerry Falwell Jr. says President elect-Donald Trump offered him the job of education secretary, but that he turned it down for personal reasons. Falwell tells The Associated Press that Trump offered him the job last week during a meeting in New York. He says Trump wanted a four- to six-year commitment, but that he couldn't leave Liberty for more than two years.
Falwell added that he did not want to uproot his 16-year-old son.
In June 2016, Falwell and his wife met with Trump at Trump's office in New York. Falwell tweeted a pic, which happened to include a framed Playboy cover in the background, as the Blaze reports:
Liberty University President Jerry Falwell, Jr., became the subject of some controversy Tuesday afternoon, when he tweeted a photo of him and his wife with Donald Trump. The seemingly harmless photo, taken in Trump's lavish New York office, garnered the attention of several Twitter users because, upon closer examination, there is a years-old framed Playboy magazine peeking around the shoulder of Falwell's wife, Becki.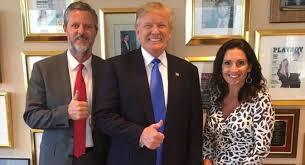 It is likely much of the criticism aimed at Falwell was about more than just the photo. Many have slammed the university president for his decision to back Trump, who is known for his brash — and often offensive — language, from his disparaging comments about women to his criticism of the Mexican-American judge presiding over the Trump University cases.
Regardless, it didn't take long for observers to call attention to the cover.
The November 26, 2016, San Francisco Chronicle briefly examines the unsettling effects of a Trump candidacy and Falwell's endorsement of Trump. However, the article does not mention Falwell's declining of Trump's offer to make Falwell U.S. secretary of education, which the Associated Press reported the same day.
Originally posted 11-27-16 at deutsch29.wordpress.com.
Released July 2016– Book Three: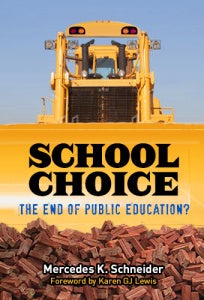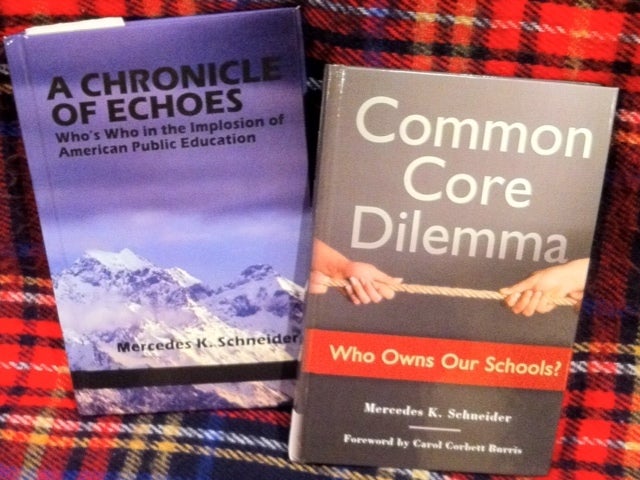 Calling all HuffPost superfans!
Sign up for membership to become a founding member and help shape HuffPost's next chapter