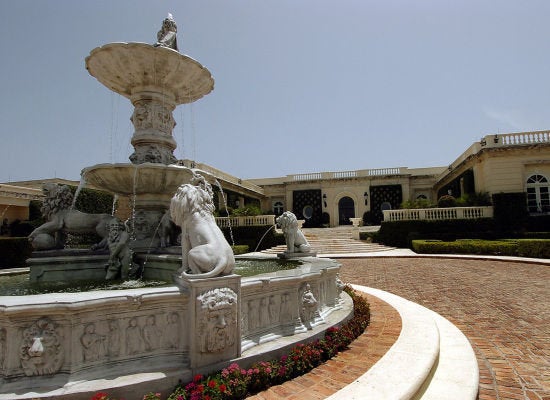 Much of the country's real estate market may be languishing, but not apparently in Palm Beach, where Donald Trump earned a return of more than 130% after his luxury beachfront mansion sold for a record $95 million.
The 60,000 square-foot property, which Trump bought in 2004 for $41 million, was purchased by Russian billionaire Dmitry Rybolovlev.
Even though he sold the house for $25 million less than he initially asked, Trump interpreted the sale as an encouraging sign for the housing market: "[It] shows that you can still do well in real estate," he said.
But Trump's wasn't an instantaneous flip: after Kendra Todd beat out her competitors on his reality television program "The Apprentice," he charged her with massively renovating the mansion. As part of the $25 million fix-up, Todd reportedly encrusted it with myriad diamond and 24-carat gold fixtures.
For his part, Rybolovlev, who amassed his fortune selling fertilizer, said he saw the purchase as an "investment" more than a new residence:
"This acquisition is simply an investment in real estate by one of the companies in which I have an interest," Mr. Rybolovlev said in a statement released by Alan Basiev, the head spokesman for Uralkali. It "does not represent a decision by me to live in the U.S."
Maison de L'Amitie, as the property is called, sits on 475 feet of ocean, and has 22 bathrooms and a 48-car garage. Trump paid $980,033 just in real estate taxes alone on the home in 2007.
Check out the mansion for yourself:
Calling all HuffPost superfans!
Sign up for membership to become a founding member and help shape HuffPost's next chapter