Public health and consumer groups that often clash with the Food and Drug Administration say their relationship with the regulatory agency has markedly deteriorated since President Donald Trump took office.
A group of organizations calling themselves the Make Food Safe Coalition had for the past eight years been meeting regularly — at least bimonthly, but often every month — with FDA representatives. Those meetings were paused after Trump's inauguration, and coalition members said they're unsure why.
Thomas Gremillion, director of the Consumer Federation of America's Food Policy Institute, said the mood at the group's last meeting, in December, was typically friendly. Though there was some uncertainty in the air, there was no warning that the regular meetings would be disrupted.
"It's been a pretty collegial environment despite the substantive differences," Gremillion told HuffPost. "We didn't have any inkling that things were going to change, or that we might not have the same kind of access."
The group is now trying to schedule a June meeting with the FDA.
Another coalition member expressed alarm that it's taken so long to get on the FDA's calendar.
"I think it's a real problem," Pat Buck, executive director of the Center for Foodborne Illness, said. "We're just at a point where we're starting to say, 'My goodness, guys, this has been a six-month delay now.' A lot can happen in six months."
An FDA official said in a statement that the agency has maintained regular contact with coalition members. Scheduling, the statement said, always has been "dependent on requested topics to be addressed, and the collective availability of key agency leaders and subject matter experts who can address those topics."
Food-safety advocates aren't totally buying that claim, noting that other Trump administration agencies also have been avoiding meetings with advocacy groups this year.
"The longer this is delayed, the longer everybody sits holding their breath, wondering which direction they're supposed to be going in here," Buck said.
Food-safety advocates said their shunning is particularly troubling in light of the Trump administration's embrace of a deregulatory policy that appears to favor corporate interests over public health.
In January, Trump signed an executive order aimed at reducing the number of federal regulations by requiring the elimination of two rules for each new one. The following month, the president signed another order establishing "regulatory reform" officers and task forces within all federal agencies, tasked with identifying regulations they deem to be unnecessary or overly costly.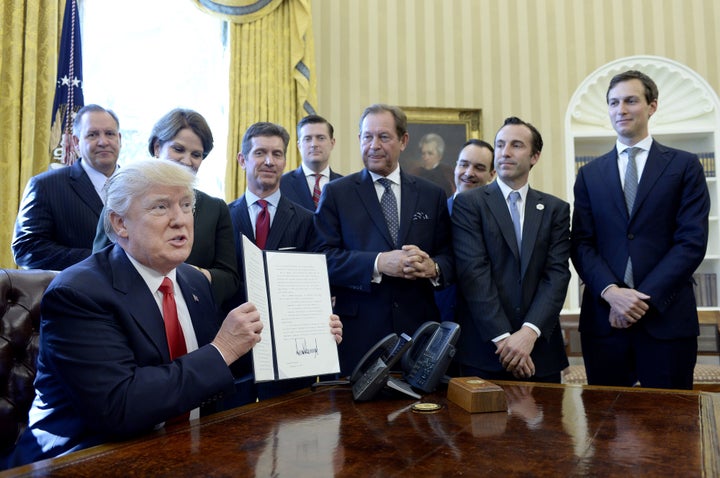 Republicans in Congress also have advanced legislation that some food-safety advocates said is cause for alarm. In January, House Republicans, aided by just five Democrats, advanced the Regulatory Accountability Act that would further complicate new regulatory rule making.
Groups including the Consumer Federation and Center for Science in the Public Interest have labeled the measure the "filthy food act," and said it would establish "an unprecedented regulatory gauntlet" that few new food-safety rules or guidance could surmount.
Jim O'Hara, director of health promotion policy at Center for Science in the Public Interest, told HuffPost the bill "would significantly undermine" the nation's food supply by hampering federal agencies' abilities to respond rapidly to food-safety threats.
"The legislation puts in place more hurdles for agencies to jump over in order to put in place food-safety protections," O'Hara said. "And it also gives industry all sorts of ways to interfere with agencies putting those protections in place."
Other food safety experts said they aren't as concerned.
David Acheson, who worked in food safety roles at both the USDA and FDA during the administrations of Bill Clinton, George W. Bush and Barack Obama prior to founding his own consulting firm, dismissed the "filthy food act" criticisms as "more politically motivated than based in reality." He said he's seen little evidence so far of Trump administration antipathy to food safety.
"Is there a new [food safety] regulation sitting in the wings that we're waiting on? I don't know that we are," Acheson told HuffPost. "Let's keep the hyperbole out of this and wait and see."
Acheson also pointed out that Trump's budget proposal maintained funding for the USDA's Food Safety and Inspection Service while pushing for dramatic cuts elsewhere in the department.
The sweeping Food Safety Modernization Act, signed into law by Obama in 2011, has only been partially implemented, Acheson said, so there remain lots of new food safety protections yet to go into effect. That process could be telling about the Trump administration, he said.
Some industry groups said they're increasingly anxious that key FDA roles needed to implement the act remain unfilled.
Jim Gorny, vice president of food safety and technology at the Produce Marketing Association, an international trade group representing fresh produce businesses, admitted that some members of his group are getting "a little nervous" as they await guidance on the new rules.
"We're in kind of an awkward pause here, and the clock continues to click," Gorny said.
Still, Gorny said the delay "doesn't surprise me."
"We just hope it comes to fruition quickly so we can get clear direction going forward," he said.
Dr. Scott Gottlieb, Trump's pick to lead the FDA, has yet to be confirmed by the full Senate. During his confirmation hearing in April, Gottlieb commented that Food Safety Modernization Act marked a "significant advance" for food safety that he would implement in "a proper way" that "strikes the right balance."
"It's great to say you support something, but the real test will come in the action," O'Hara said. "It's very unclear if [this administration] actually understands food safety. If there's a tragedy, they'll learn about food safety really quickly."
Trump signaled during his campaign that food safety could be at risk under his presidency. His campaign website briefly advocated "eliminating" "the FDA food police" and claimed inspectors were over-regulating food facilities. The "fact sheet" was later removed from the website and replaced with a one that did not mention the proposal.
Joseph Erbentraut covers promising innovations and challenges in the areas of food, water, agriculture and our climate. Follow Erbentraut on Twitter at @robojojo. Tips? Email joseph.erbentraut@huffingtonpost.com.
Before You Go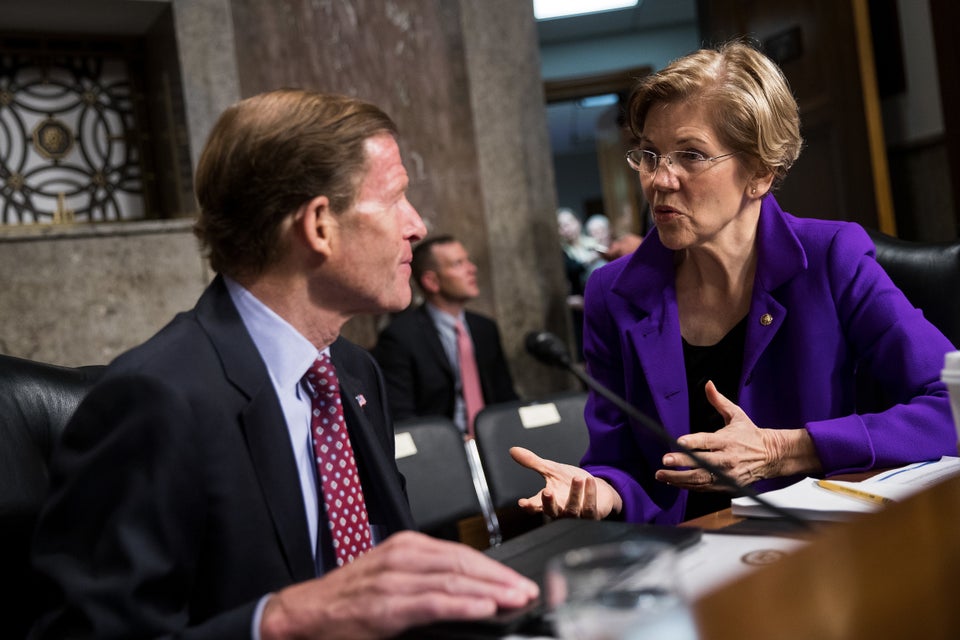 2017 Scenes From Congress & Capitol Hill
Popular in the Community