It's common to cite anonymous officials when reporting on intelligence matters, especially if information is classified. But Trump has regularly criticized the practice, as well as leaks of information in general, and has pledged to make the issue a priority for his administration.
United Nations Ambassador Nikki Haley was asked about the story during an appearance on "Fox & Friends" Tuesday, but said she could not comment on classified information and that it was "a shame" the story had been published.
"I can't talk about anything that's classified, and if that's in the newspaper, that's a shame," she said. "I have no reason to comment on it."
"It's incredibly dangerous when things get out into the press like that," she continued. "You are not only just getting a scoop on something, you are playing with people's lives, and this has got to stop. Whatever the leaks are coming from, if somebody thinks they are getting power or fame from it, all you are doing is putting Americans in danger."
Attorney General Jeff Sessions announced last week that he would crack down on leaks, including the possibility of issuing subpoenas to reporters who publish articles based on anonymous sourcing.
"This nation must end this culture of leaks," Sessions said. "We will investigate and seek to bring criminals to justice. We will not allow rogue anonymous sources with security clearances to sell out our country."
Trump has not always opposed the practice of publicly exposing information. During his presidential campaign, he praised leaks that hurt his opponent, Hillary Clinton, particularly WikiLeaks revealing hacked emails from the Democratic National Committee.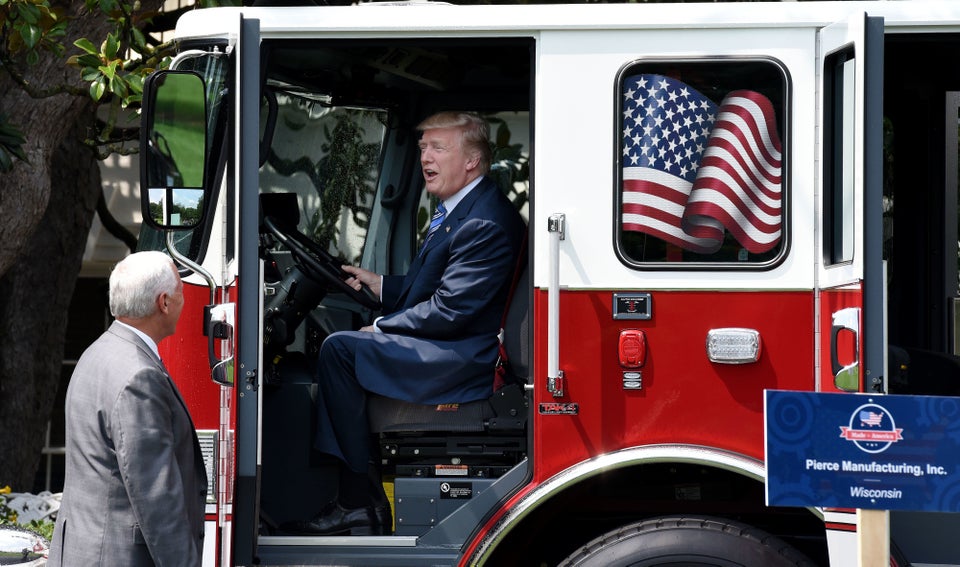 Trump's 'Made In America' Week
Popular in the Community