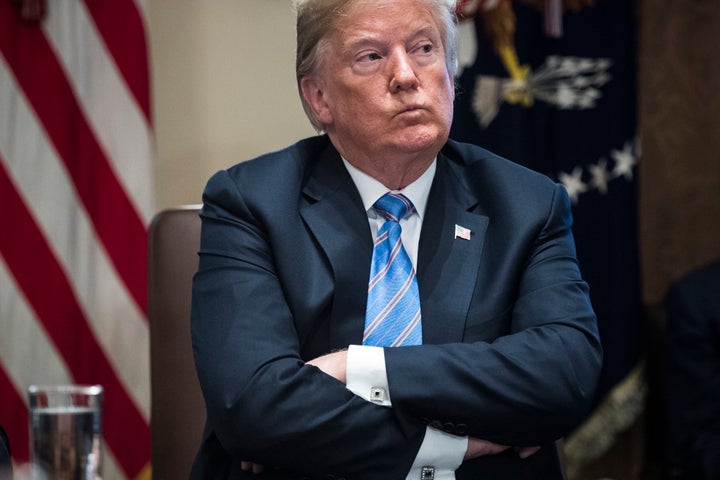 President Donald Trump on Thursday morning shared a video compilation made by his favorite cabler in an attempt to prove that he has not taken a soft stance on Russia after the U.S. intelligence community charged the country with election interference.
Fox News cut together several clips showing the president point the finger at Russia.
Trouble is, there's always a "but." 
In the first clip, from a Jan. 11, 2017, news conference, Trump tries to draw a comparison between Russia's suspected election interference and a possible Chinese cyberattack on the Office of Personnel Management for the purpose of espionage. (The U.S. intelligence community also conducts espionage programs.)
"As far as hacking, I think it was Russia, but I think we also get hacked by other countries and other people. I can say that when we lost 22 million names and everything else that was hacked recently. They didn't make a big deal out of that. That was something that was probably China," Trump said, adding, "We have much hacking going on."
Subsequent clips follow the same pattern:
"Well, I think it could have been Russia, and it could have been other people in other countries. Could have been a lot of people interfering."
"I think it was Russia, but I think it was probably other people and/or countries."
"It was Russia, and I think it was probably others also."
"Certainly there was meddling, and probably there was meddling from other countries and other individuals."
Although the president offered his support to U.S. officials Wednesday, saying that he "accept[s] our intelligence community's conclusion that Russia's meddling in the 2016 election took place," he once again ended it on the same doubtful note ― "could be other people also."
REAL LIFE. REAL NEWS. REAL VOICES.
Help us tell more of the stories that matter from voices that too often remain unheard.