Republican presidential candidate Donald Trump went on the offensive Thursday against a pastor who interrupted his remarks to her congregation in Flint, Michigan.
"Something was up because I noticed she was so nervous when she introduced me," he said on "Fox & Friends." "She was shaking and I said, 'Wow, this is sort of strange' ... She was like a nervous mess. So I figured something was up, really."
Rev. Faith Green Timmons of Bethel United Methodist Church stepped in on Wednesday when Trump attacked his Democratic opponent, Hillary Clinton.
"Mr. Trump, I invited you here to thank us for what we've done in Flint, not to give a political speech," she said.
Trump said that the interruption didn't bother him.
"Everyone plays their games," he said during the Fox News interview. "The audience was saying, 'Let him speak.' The audience was so great. These were mostly African American people, phenomenal people. I got unbelievably good treatment from people, even in that audience."
This actually didn't happen, according to NPR's Scott Detrow, who was in the room as a pool reporter.
"Several audience members began to heckle Trump, asking pointed questions about whether he racially discriminated against black tenants as a landlord," he wrote Thursday in response to Trump's "Fox & Friends" interview.
He added that Timmons actually defended Trump and demanded that the congregation respect him because he was "a guest of my church."
Timmons later commented on the incident.
"Had he stuck to what his camp claimed he came to do, we would not have had a problem!" she wrote on Facebook Wednesday night.
Before You Go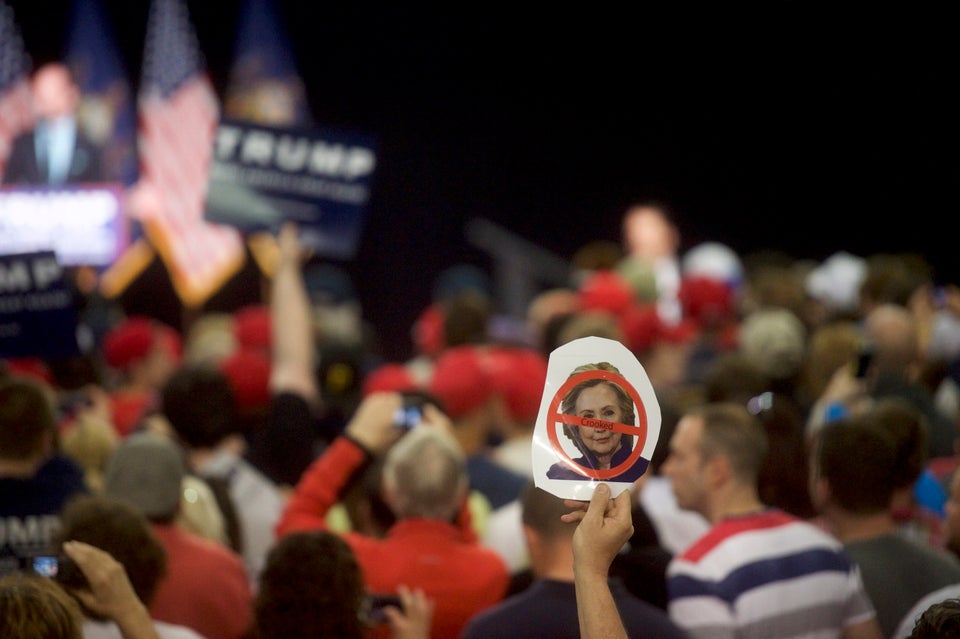 Donald Trump Is Name-Caller In Chief
Popular in the Community