So far, President Donald Trump hasn't had much follow-through on his campaign promises to skip golfing and rarely leave the White House.
Trump arrived at Virginia's Trump National Golf Club on Saturday morning, making it the twelfth time in his 9-week presidency that he's made a trip to a golf club, NBC News editor Brad Jaffy pointed out on Twitter.
The president also derided former President Barack Obama on numerous occasions for purportedly playing golf too much.
White House press secretary Sean Spicer also used to complain about Obama's golfing.
However, Spicer is now defending Trump's golf habit, arguing that the current president's golfing is more strategic.
Spicer also stated that Trump was sometimes simply making calls and having meetings from golf clubs, not playing.
"So just because he heads there, it doesn't mean that that's what's happening," he said.
CBS correspondent Mark Knoller, who has kept records of presidential daily activities for several administrations, noted on Monday that the White House rarely confirms whether Trump is playing golf or not.
Before You Go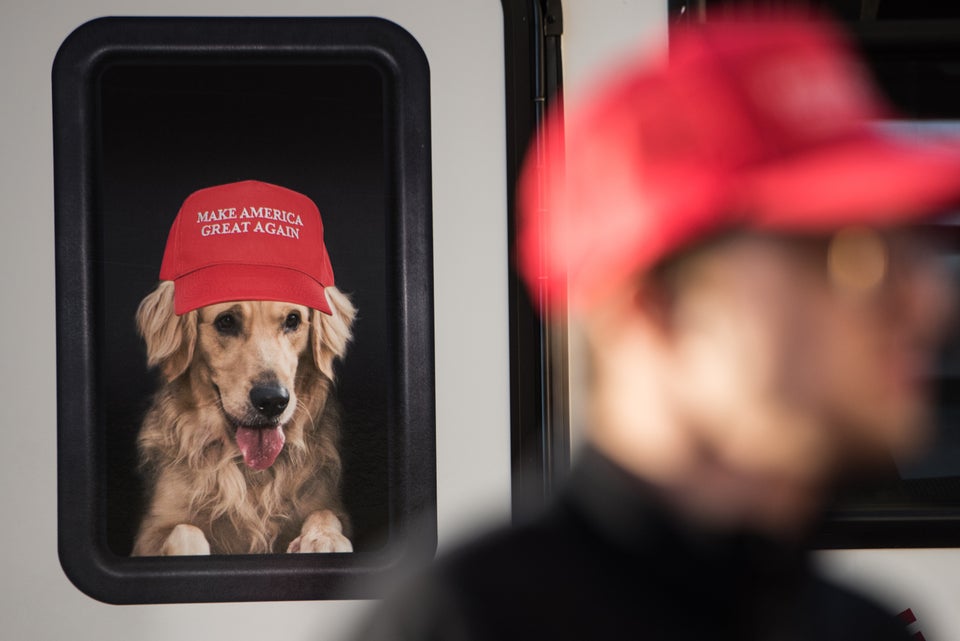 Dogald Trumps
Popular in the Community