WASHINGTON -- Donald Trump won New Hampshire with 35 percent of the vote on Tuesday, solidifying his place as the front-runner for the Republican 2016 presidential nomination when the party meets for its national convention in Ohio this summer.
But Cleveland, we have a problem. Hitting 35 percent is terrific, in baseball. In politics, it'a still 16 points shy of a victory, and neither Trump nor any other Republican has shown any signs of doing any better than 40 percent in any individual contest.
If the pattern continues -- Trump is polling in the mid-30s in the next two nominating states, Nevada and South Carolina -- The Grand Old Party could wind up with Trump as the top choice at its convention without the 1,237 delegates he needs to win the nomination.
It's the sort of implausible scenario journalists like to speculate about every four years, but there hasn't actually been a so-called "brokered convention" since 1952, when Adlai Stevenson got the Democratic nod on the third ballot.
Indeed, most political observers have been predicting the GOP field will narrow after the early tests, keeping the trend going.
But the New Hampshire results may have actually raised the prospect that Trump will keep trucking along, getting under 40 percent of voter support, and no one else will get enough to dethrone him.
Here's why: The GOP establishment, which is strongly opposed to Trump and Sen. Ted Cruz (R-Texas) because of fears about their electability, has been hoping for a more mainstream candidate to emerge.
For a moment, that looked like Sen. Marco Rubio (R-Fla.), who had an unexpectedly strong showing in Iowa. But he stumbled in the Granite State after his robotic debate performance and finished fifth, right behind the other Floridian hope, former Gov. Jeb Bush.
Grabbing the non-Trump momentum and finishing second was Ohio Gov. John Kasich, but he only notched 16 percent, not that far ahead of Cruz's 12 percent, or Bush and Rubio at 11 percent.
It all adds up to something of a nightmare for the Republican Party. In order to topple Trump, they need one candidate to rally around. Iowa and New Hampshire have left them with at least three, none of whom has a reason to drop out before March 15, when the contests start getting much larger and more mainstream.
"Two things are very real," said GOP consultant and Fox News commentator Ed Rollins. "Donald Trump is not going away -- you're not going to knock him out early. And there's not going to an establishment candidate who can move quickly."
Bush is best-positioned in terms of resources, but he's trailed in the polls. Rubio has less money, but Rollins estimated he could raise it. Kasich is practically broke after betting everything on New Hampshire, but he could capitalize on his momentum there. And if he can survive until March 15, he'll get a shot in the winner-take-all contest in his home state of Ohio. Florida is winner-take-all the same day, but both Floridians have been trailing Trump at home.
It's Cruz, ironically, who offers some hope for the GOP establishment. Although he also trails Trump, his win in Iowa showed his appeal with the religious right -- a strong contingent in the upcoming March 1 Super Tuesday contests that some refer to as the "SEC Primary" due to the large number of Southern states included.
"Cruz is certainly going to be a center-right candidate and build a lot of strength over the next couple of weeks with South Carolina and the March 1 SEC stuff," Rollins said. "He could roll pretty good there."
But Trump's broad appeal is an advantage that has eluded Cruz so far, and he probably can't knock the business mogul out.
"If it becomes Cruz versus Trump for the non-establishment vote, then maybe one of those two begin to fade as the electability issue begins to dawn on the voters," said Rich Galen, another veteran GOP consultant.
Two things happen in mid-March that will complicate the picture. Campaigning becomes much more expensive, and many of the states become winner-take-all contests.
That could help Trump's bid, if there are several mainstream opponents.
"Once you get into those winner-take-all states, 40 percent may be enough, because 40 percent gets you 100 percent of the delegates," Galen said.
"There are three or four candidates with money, organization who can keep going, and Trump hasn't even begun to play," Rollins said. "He's spent less money than anybody. He's not doing anything politically correct other than winning."
"We got a long way to go to see if a strong pattern emerges, but I think you've got to be blind and just lying to yourself not to think Trump's the guy to stop. And maybe he is unstoppable," said Galen.
""Trump hasn't even begun to play. He's spent less money than anybody. He's not doing anything politically correct other than winning.""
Yet if there is just one alternative to Trump (or Cruz), 40 percent probably isn't good enough for either outsider to prevail.
Galen doesn't really think it's likely that two anti-establishment candidates and three or four more mainstream choices will battle to the finish.
"I still think that by the time we get past March 15, we will know, at least on our side, who the nominee is most likely to be," Galen said.
But he and Rollins were both willing to project the current lay of the land into the future, with Trump having the most delegates, but not enough for the nomination.
"It's certainly a possibility," said Rollins.
Galen thought 2016 offered the greatest chance of a brokered convention in his lifetime.
"The other side of it is you start putting gift bags in the delegates' bedrooms," he joked. "I mean, what else do you do?"
Those at the convention would have to figure that out. Delegates would most likely have to choose from the candidates who have been running, especially because a rule passed at the last convention says the nominee must have won at least eight states. But the new convention could change that rule if the GOP felt it couldn't chose a nominee from the 2016 field and needed to go outside to someone like House Speaker Paul Ryan, for instance.
Galen doubted leaders would be willing to take that chance.
"The notion of white guys from Washington D.C. and New York deciding who the Republican nominee is going to be -- after millions and millions of dollars have been spent, hundreds and hundreds of thousands of votes having been cast -- that they suddenly decide, 'Well, we're not going to pay any attention to that,' then I think you've got a revolt," Galen said.
CORRECTION: This article previously misstated that Kasich invested heavily in Iowa; rather, his efforts were concentrated in New Hampshire.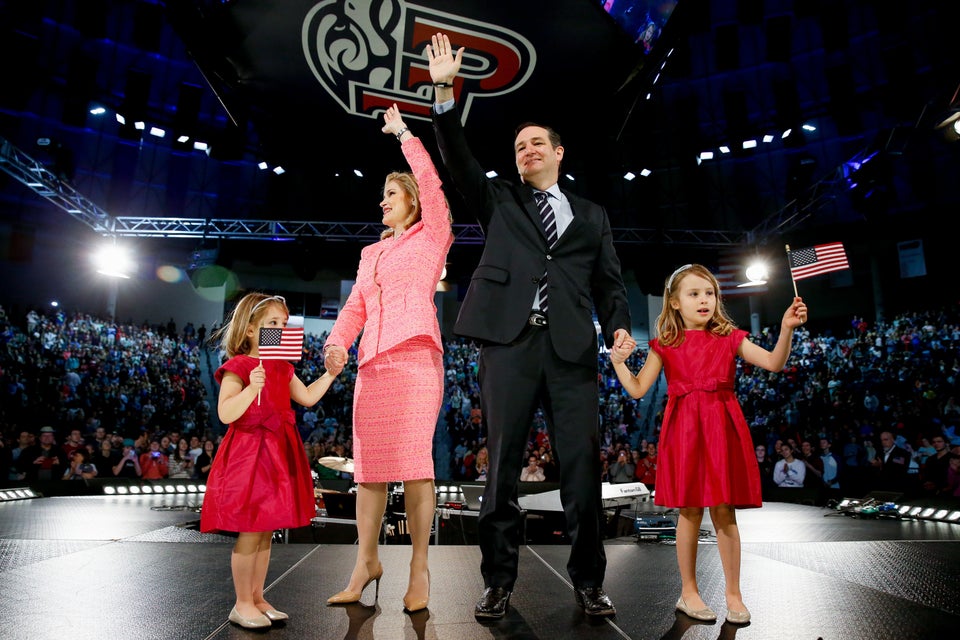 Declared 2016 Presidential Candidates
Popular in the Community