We know this because Trump ― or one of his advisers ― helpfully wrote it down on a cheat sheet he carried into the meeting.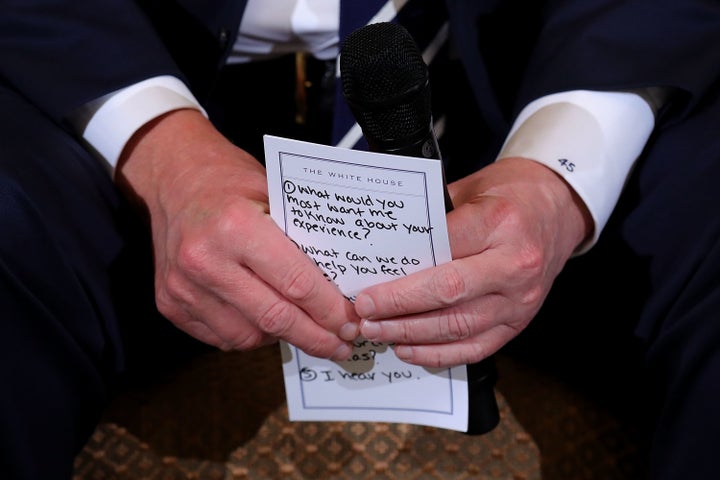 Cameras captured the list of five pointers while Trump held it in his hands during the session. Point No. 5 on the list reads, simply, "I hear you."
In the president's defense, it's not unusual to bring notes to a meeting. But to need a reminder to let gun violence survivors know you're listening to them, while at a "listening session" organized for that explicit purpose is ... well, very on-brand for Trump.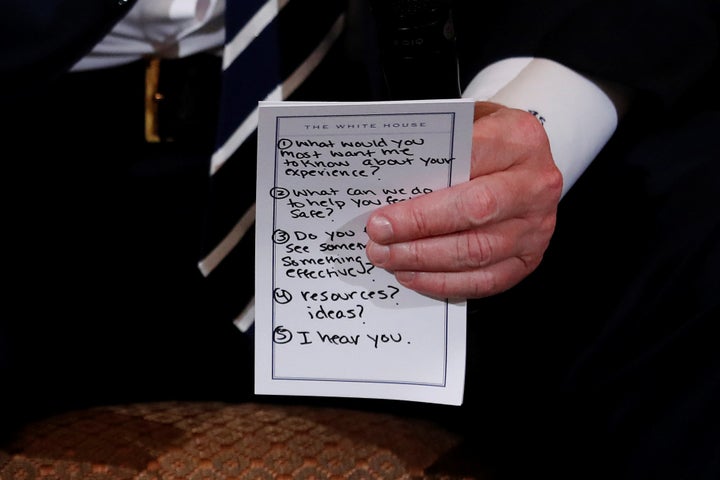 The guest list for Wednesday's session included students and families affected by last week's shooting at a high school in Parkland, Florida, that killed 17 people. It was an emotional affair, as survivors of gun violence recalled lost siblings, frequently struggling to hold back tears.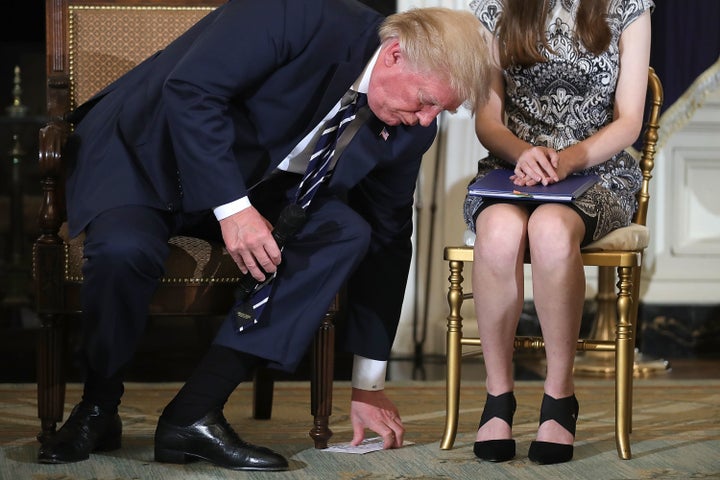 Hopefully President Trump's reminder to show empathy proved fruitful, and he was able to bring them at least a small amount of comfort.
Popular in the Community