President Donald Trump's reported denigration of Haiti as a "shithole" country came only one day before Friday's eight-year anniversary of the earthquake that ravaged the island nation.
The Haitian government "vehemently" condemned the president's remarks and formally summoned an American official to explain them, Haiti's ambassador to the U.S., Paul Altidor, told NBC News contributor Yamiche Alcindor.
"Haitians fought along U.S. soldiers in the Revolutionary War and we continue to be great contributors to American society," Altidor added.
Trump's reported affront on Thursday during a White House meeting with lawmakers adds to his history of badmouthing Haiti, which was struck by a 7.0 magnitude earthquake on Jan. 12, 2010. He once said that Haitians "all have AIDS," The New York Times reported in December. The White House denied that remark.
In November, Trump ended temporary protected status that had been granted to Haitian immigrants living in the U.S. following the earthquake. His move gave 59,000 people in the U.S. 18 months to either return to Haiti or face deportation. Trump also plans to revoke temporary protected status for Nicaraguans and Salvadorans, thrusting hundreds of thousands more into limbo.
"There is no other word one can use but 'racist'," U.N. human rights spokesman Rupert Colville said Friday of Trump's slur. "You cannot dismiss entire countries and continents as 'shitholes,' whose entire populations, who are not white, are therefore not welcome."
The article has been updated to include that Trump has denied having used that specific language, and Durbin's assertion that he did.
Before You Go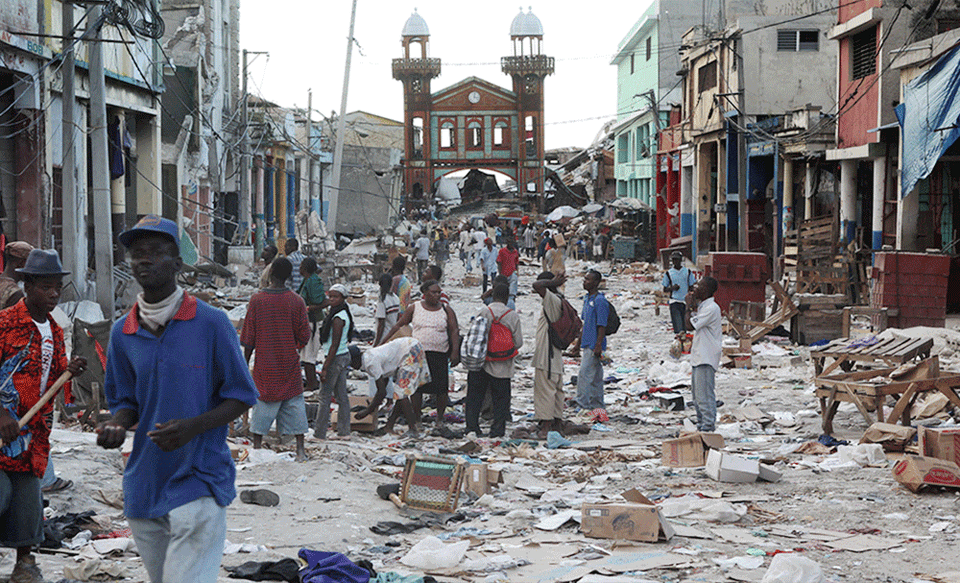 Haiti Earthquake Before & After
Popular in the Community