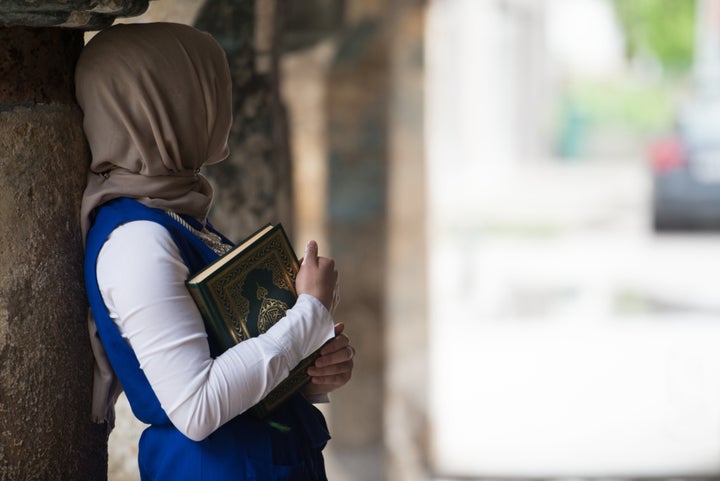 Southeast Michigan is a hub for 300,000 American-Muslims from every walk of life. In 2000, my family moved from Temple Terrace, Florida to Hamtramck, Michigan, a 2.2-square-mile city surrounded by Detroit.
In Florida, I was the only girl in middle school who wore hijab or a headscarf, and I only knew one other Bangladeshi-American. My first day of school in Michigan was a culture shock. For the first time, I was surrounded by other students who either shared the same faith or culture as me.
Hamtramck was established as a city in 1922 to save itself from annexation by Detroit. The city is well known for its Polish ancestry, and by 2000, 41 percent of its population was made up of immigrants.
Then, 9/11 happened. As an 8th grader, I did not understand the nuances of the discrimination the American-Muslim community would soon face for the actions of a few extremists. Nor did I understand how fortunate I was to have moved to Metro Detroit, a civil rights hub and a melting pot for immigrants and people from all walks of life. 
The state is not immune to the toxic, anti-Muslim, xenophobic rhetoric spread by President Donald Trump.
I wrote a poem in reaction to the events, "United We Stand," about our shared American values and why we all need to come together during tragedies. My teacher had me read it over the school intercom to help the school heal.
Within the next few weeks, there were reports that American-Muslims, especially elderly men, were being attacked on the way to the mosques and that women were being harassed for wearing hijab. Mosques were vandalized. But there were also people standing up to the discrimination by creating events for healing.
In 2010, I met former Hamtramck Councilwoman Catrina Stackpoole as part of an interview about American-Muslims taking up leadership in city government. Stackpoole welcomed the diversity. She led a campaign at Wayne State University as a graduate student to have non-Muslims wear hijab in solidarity with Muslim women in 2001. The campaign was part of a worldwide effort to protest discrimination and harassment.
Hamtramck now has mosques on almost every major street corner. Four of six council members share the Islamic faith.
HuffPost is hitting the road this fall to interview people about their hopes, dreams, fears ― and what it means to be American today.
Although Michigan has about 70 mosques spread out across the state, with the majority of them in Southeast Michigan, it is not immune to the toxic, anti-Muslim, xenophobic rhetoric spread by President Donald Trump.
According to a report by the Southern Poverty Law Center, Michigan had the highest reported hate crimes in the Midwest region within 10 days following the presidential election. The Council on American Relations (CAIR), the largest civil rights organization for American Muslims, reported 30 threats of violence, arson or vandalism incidents across the nation in 2017 to The Independent.
Students in schools also reported an increase of bullying. Many American-Muslim girls removed their hijab due to the fear of being recognized and harassed for their faith, while others enrolled in self-defense courses or obtained concealed weapon permits for protection.
My 7-year-old son, Zayd Rahman, was terrified of Trump becoming president.
My 7-year-old son, Zayd Rahman, was terrified of Trump becoming president. He was confused as to why Trump hated American-Muslims and called for "a total and complete shutdown of Muslims entering the United States."
Last winter, Americans watched in shock as the first Muslim travel ban took place, restricting travel from six Muslim majority countries while stranding hundreds of travelers. The ban has since been revised two times, now restricting travel for people from Chad, Iran, Libya, North Korea, Somalia, Syria, Venezuela and Yemen.
Protests were held nationally, including at the Emergency Protest Against the Muslim Ban at the Detroit Metro Airport in Michigan, bringing thousands of people together for the common values and protection of civil liberties.
This unity is the reason I am proud to raise my three Bangladeshi-American-Muslim children in this community. While we may have challenges ahead to defend and protect our identity, we are all American neighbors who share the same love of family and pursuit of life, liberty and happiness.
Calling all HuffPost superfans!
Sign up for membership to become a founding member and help shape HuffPost's next chapter