WASHINGTON ― The White House desperately tried to spin the looming failure of the GOP health care bill Friday afternoon, insisting that if it went down, it wouldn't be the president's fault because he put "his all" into it.
"When you look at legislative efforts, I think the president has given it his all," White House press secretary Sean Spicer told reporters Friday. "And I think it shocked a lot of people, frankly, how very, very detail-oriented, how personal it was for him ― calling members, you know, as early as 6 in the morning and going to 11 at night the last several nights, sitting down meeting after meeting with them, coming back and revising it, having his team back and forth."
Spicer added that Trump "used every minute of every day that's possible to get this thing through" and "left everything on the field."
On Friday, that dream died, at least for now. Trump told The Washington Post Friday afternoon that instead of moving forward with what appeared to be a doomed vote, he had asked House GOP leaders to pull the legislation. He told The New York Times that he was pleased with his effort and wanted to just be done with it.
The move was a stunning defeat for a man Spicer called "the closer" and who has made his negotiating skills a central part of his persona.
The health care system and the politics of Washington seem to have gotten the best of Trump. In late February, as Republicans were coming up with their legislation, he seemed to acknowledge that he may be getting in over his head: "Nobody knew health care could be so complicated."
There was, however, someone who knew: President Barack Obama.
Health care was a major part of the 2008 campaign, including the Democratic primary. Obama first introduced his health care plan in May 2007, offering specific ideas on how to reform the system. While Trump campaigned on repealing Obamacare, he never offered his own plan with specific replacements.
In March 2009, Obama convened a summit at the White House, bringing together 120 representatives from the health care industry, along with members of Congress, to discuss ways to reform the system.
The Affordable Care Act was introduced in Congress on Sept. 17, 2009, and Obama signed it into law on March 23, 2010. During that time, Obama made health care reform his top priority, often facing criticism for expending so much time and political capital on the issue. There was a speech to Congress, visits to caucus meetings, calls with members, events across the country and outreach to local communities to explain the process.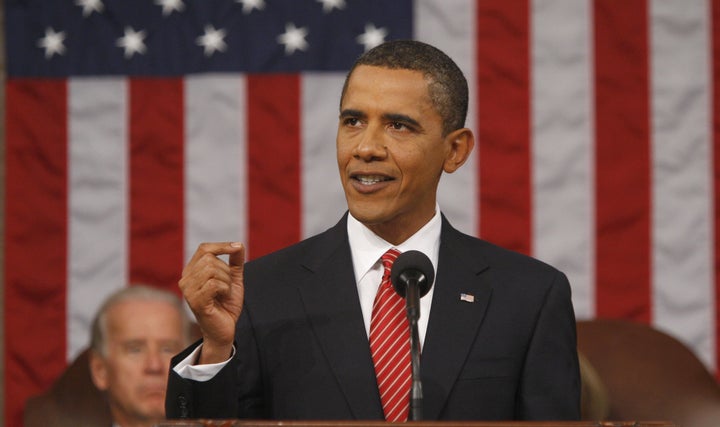 Obama and his aides traveled around the country promoting the legislation, even as conservative activists were coming out in the summer of 2010 for the famous tea party protests.
"I remember driving in a small van with [HHS Secretary] Kathleen Sebelius from Portland, Maine, to Bangor, Maine, because I think there was one television station that was based in Bangor, and we wanted to do an event there to reach that portion of the state of Maine and communicate with as many people as we possibly could. It was literally a no-stone-left-unturned kind of operation," recalled Nick Papas, who worked in the Office of Health Reform at the Department of Health and Human Services from the beginning of the administration until the Affordable Care Act passed.
In February 2010, Obama brought lawmakers ― both Democrats and Republicans ― to Blair House for a seven-hour summit in an attempt to get bipartisan support for the legislation. Top Democrats, meanwhile, said Trump never reached out to them at all for their support on the American Health Care Act.
"The president believed that this was incredibly important and the health and lives of millions of people were at stake," Papas said of Obama. "It was a worthwhile investment of time and energy because it's a piece of legislation that has literally saved people's lives."
Trump did bring GOP lawmakers to the White House in a last-minute attempt to figure out what changes would get them to support the bill, and he also went up to Capitol Hill to rally support. But he never gave a major speech on health care reform, nor did he barnstorm the country to get support. And in the end, he spent just a few weeks before giving up on what was supposed to be the GOP's biggest priority.
"I think there's nobody that objectively can look at this effort and say the president didn't do every single thing he possibly could with his team to get every vote possible," Spicer added Friday. "And I think that's why, you know, I still feel good about this."
Want more updates from Amanda Terkel? Sign up for her newsletter, Piping Hot Truth, here.
Before You Go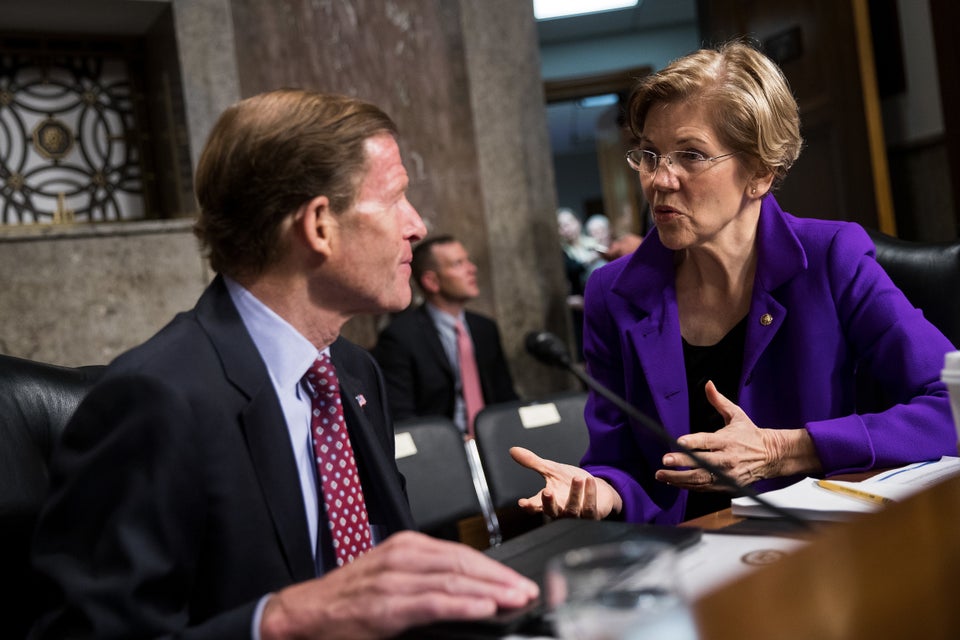 2017 Scenes From Congress & Capitol Hill
Popular in the Community