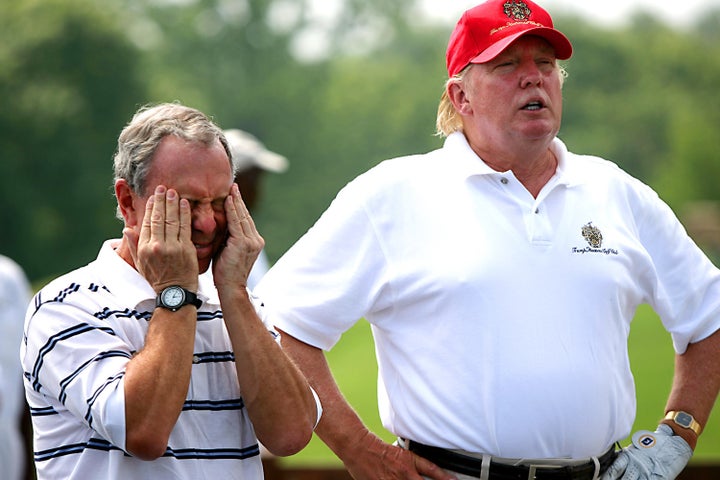 That's apparently what the GOP presidential nominee has managed over the past year, going from the 6-foot-2 that had long been his claimed height to 6-foot-3, his stature according to his physician, Harold Bornstein, following a Sept. 9 exam.
Perhaps coincidentally, that extra inch lets Trump escape the obesity label that being merely 6-foot-2 would have saddled him with. Using the National Institutes of Health body mass index calculator, Trump's 236 pounds (also according to Bornstein's note) would have given him a BMI of 30.3 – just over the threshold qualifying him as "obese."
The calculation using the 6-foot-3 height gives Trump a BMI of 29.5 – close to "obese," but still technically just "overweight."
(Even the 6-foot-2 claim, though, could be a stretch. Compared to former Florida Gov. Jeb Bush, who is 6-foot-4, Trump is significantly shorter, perhaps three inches or more.)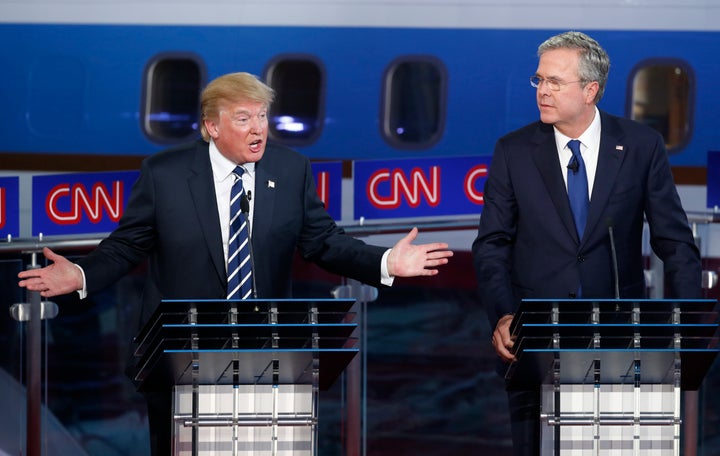 The Trump campaign did not reply to Huffington Post queries about the candidate's height.
Of course, the even better news for Trump may have been in an earlier letter from Bornstein. A note released on Dec. 4, 2015, said: "Over the past twelve months, he has lost at least 15 pounds."
That was the same letter in which Bornstein said: "If elected, Mr. Trump, I can state unequivocally, will be the healthiest individual ever elected to the presidency."
Calling all HuffPost superfans!
Sign up for membership to become a founding member and help shape HuffPost's next chapter