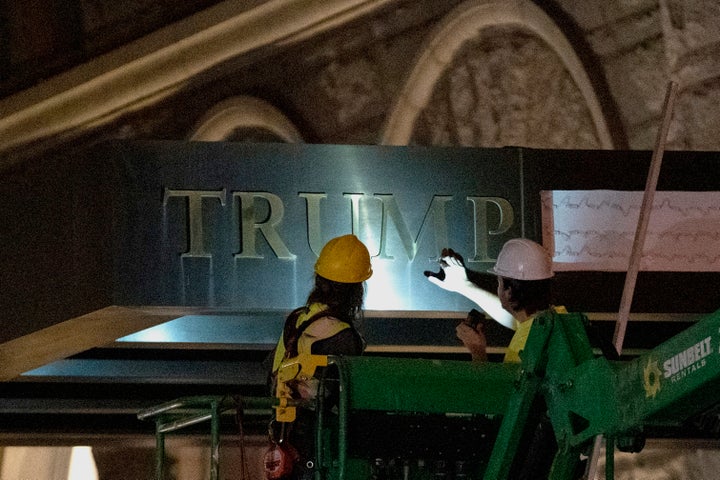 The signs at the Trump International Hotel in Washington ― once described as the "crown jewel" of Donald Trump's real estate empire ― came down Wednesday night just hours after new owners took control over the property.
The deal closed Wednesday ― and the signs came down shortly afterward:
The new hotel will be run by Hilton as a Waldorf Astoria property that is expected to reopen by summer, CGI Merchant Group said in a news release.
While the building itself is owned by the federal government, Trump won a lease on the property in 2012, then opened it as a hotel in 2016. After he won the presidency, it became a place for those hoping to be seen and curry favor.
But when Trump left town, business dried up.
"Those people no longer have any reason to meet and try to find out what's happening on the scene because the man is gone," Kevin Chaffee, senior editor of Washington Life, told The Guardian last year. "So it must be like a ghost town."
Trump's critics on social media wished the signs a not-so-fond farewell:
Popular in the Community