WASHINGTON ― With GOP leaders running out of time and options, their easiest way out of the health-care box could be to give members of the conservative House Freedom Caucus exactly what they want.
Conservatives have been emphatic that any GOP health care bill address the costs of premiums, taking a hard line that the legislation should eliminate definitions of essential health benefits and repeal portions of the Affordable Care Act that describe qualified health plans. Experts don't believe eliminating essential health benefits ― which mandate that things like maternity care and lab services ― would do much to lower premiums. 
But the White House and GOP congressional leadership, which have resisted the conservative demands, may now cave to Freedom Caucus members and give them at least part of what they want in exchange for their votes.
Even that calculus is complicated, however. GOP leaders say tackling the conservative demands would violate congressional rules and could jeopardize the 50-vote status of the measure in the Senate. Moreover, some Freedom Caucus members have been clear that just changing the coverage portions of the bill wouldn't win their votes. It's possible, then, that leadership would agree to changes that some Freedom Caucus members could still vote against. And changes risk alienating support from moderate Republicans.
But doing nothing is almost certainly a losing strategy. Conservatives swear they have the votes to take down the bill if it's put to a vote without changes, and an informal whip count compiled by The Huffington Post seems to back that up. Making changes the Freedom Caucus wants is a gamble; doing nothing is a sure path to failure.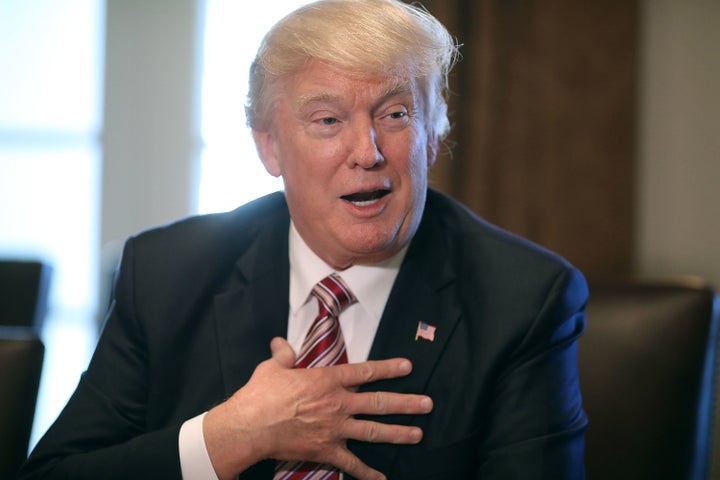 Faced with those odds, leaders could move forward with the plan, tell moderates that these changes will be stripped out in the Senate, and hope the Senate parliamentarian doesn't decide the language ruins the 50-vote status.
The parliamentarian can deem offending language either corrosive or fatal. If the provisions are corrosive, the Senate can strip that language or subject it to a 60-vote threshold. If the language is fatal, the whole bill can be jeopardized. The only real fatal change to the reconciliation bill would be one that takes the legislation out of compliance with a budget instruction to save at least $1 billion over the next decade. Corrosive changes only jeopardize the ability to administer the legislation.
But the bill is already in jeopardy.
If it can't get out of the House, the blame is entirely on Republicans. A face-saving move that allows the bill to pass the House would set up a standoff between the House and Senate, with the upper chamber struggling mightily to pass the House bill. But that may be a better way to lose than straight-up defeat in the House.
President Donald Trump has consistently maintained that the bill remains open for negotiations, despite repeated House leadership assertions to the contrary. Trump is a dealmaker by nature, and he's inclined to try to get to yes by any means necessary. If that means caving to the Freedom Caucus and breaking congressional rules, so be it.
Members extremely likely to be against 29 (+2 since Tuesday): Justin Amash (R-Mich.), Rod Blum (R-Iowa), Dave Brat (R-Va.), Mo Brooks (R-Ala.), Ken Buck (R-Colo.), Ted Budd (R-N.C.), Warren Davidson (R-Ohio), Scott DesJarlais (R-Tenn.), Ron DeSantis (R-Fla.), Jeff Duncan (R-S.C.), Tom Garrett (R-Va.), Louie Gohmert (R-Texas), Paul Gosar (R-Ariz.), Andy Harris (R-Md.), Jody Hice (R-Ga.), Mike Johnson (R-La.), Walter Jones (R-N.C.), Jim Jordan (R-Ohio), Raul Labrador (R-Idaho), Leonard Lance (R-N.J.), Frank LoBiondo (R-N.J.), Thomas Massie (R-Ky.), Mark Meadows (R-N.C.), Scott Perry (R-Pa.), Bill Posey (R-Fla.), Mark Sanford (R-S.C.), Randy Weber (R-Texas), Ted Yoho (R-Fla.), David Young (R-Iowa).
Members leaning against (14): Mark Amodei (R-Nev.), Lou Barletta (R-Pa.), Andy Biggs (R-Ariz.), Rick Crawford (R-Ark.), Charlie Dent (R-Pa.), Dan Donovan (R-N.Y.), Trent Franks (R-Ariz.), Brian Fitzpatrick (R-Pa.), John Katko (R-N.Y.), Alex Mooney (R-W.Va.), Ileana Ros-Lehtinen (R-Fla.), Glenn Thompson (R-Pa.), Daniel Webster (R-Fla.), Rob Wittman (R-Va.).
Undecided members (7): Brian Babin (R-Texas), Joe Barton (R-Texas), Jim Bridenstine (R-Okla.), Ryan Costello (R-Pa.), Michael McCaul (R-Texas), Steve Pearce (R-N.M.), Scott Tipton (R-Colo.).
REAL LIFE. REAL NEWS. REAL VOICES.
Help us tell more of the stories that matter from voices that too often remain unheard.
BEFORE YOU GO