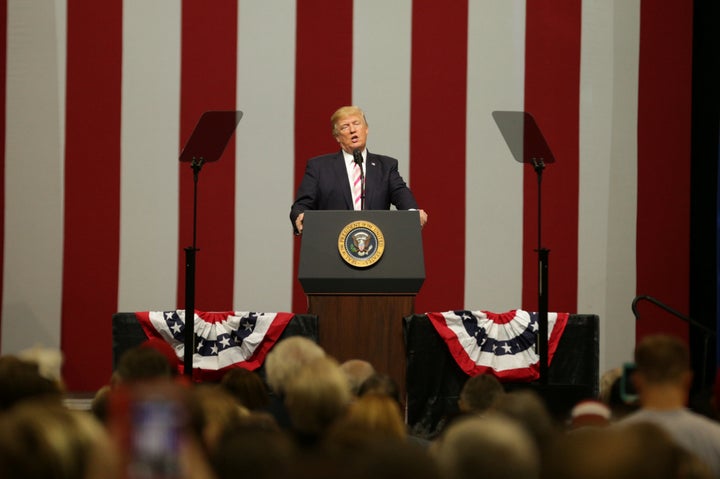 President Donald Trump did what he usually does and attacked the so-called "fake news" during his speech at a campaign rally for Republican Sen. Luther Strange in Alabama on Friday night.
While hurling insults at his enemies in the press, Trump claimed that the news cameras posted at the back of the rally wouldn't show the size of his crowd and would air only cropped footage of Trump standing at the lectern.
"Fake news. They won't show this," the president said. Then, after mocking news reporters, Trump pointed to the cameras and said, "Look at the crowd. I'd love to have them show it, but they won't show it!"
The president made these remarks while many people were at home looking at the crowd as Trump made his speech on CNN, a news organization Trump has repeatedly insulted as "fake news."
The irony was not lost on many people.
Trump has labeled a number of news organizations as "fake news" ― including The New York Times, ABC, NBC, CBS and The Washington Post ― but his insults toward CNN are among his most vitriolic.
As part of his efforts to undermine American journalists, the president once retweeted an edited video of him beating up WWE owner Vince McMahon in 2007 ― however, in the repurposed video, Mahon's face was replaced with a CNN logo.
It doesn't seem likely that Trump's grudge against CNN will go away any time soon.
So when Trump made the call that the news cameras wouldn't be airing the size of his crowd, CNN made sure to let him know they did.
Strange, an appointee to the Senate, will face Roy Moore in the Republican primary runoff Tuesday for a special election.
Before You Go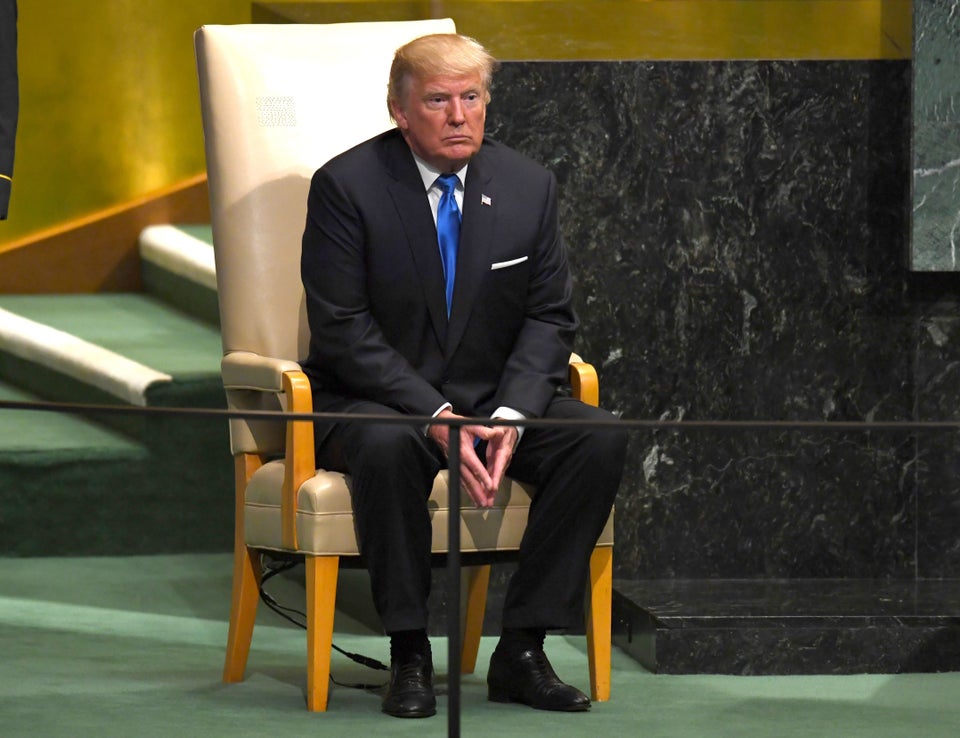 Trump's U.N. Speech Photos Are Like A Bottomless Pot Of Gold
Popular in the Community